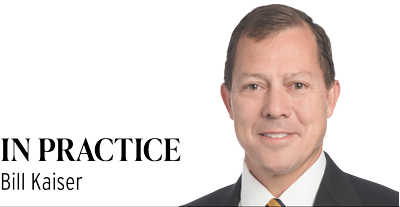 The COVID-19 pandemic has had a tremendous impact on companies of all sizes and across all industries. Early in the pandemic, some manufacturers were forced to halt operations because they were not deemed "essential" by local governments. Those that remained operating were hit by labor shortages due to illness, employees leaving to care for others or other employment opportunities.
As we have helped our clients navigate the challenges brought by the new dynamic created by the pandemic, we see three important lessons manufacturers learned during COVID that will continue to impact them in 2022 and beyond.
Lesson 1: The need for diversification
It used to be that manufacturers used a diversified supply chain so that in case something happened to one supplier, the manufacturer could still obtain the parts it needed from a different supplier. Over recent years, however, manufacturers narrowed their supply chain to a single supplier for parts to contain costs and increase efficiency.
The pandemic quickly disrupted that more narrow model, leaving manufacturers scrambling to find suppliers who were in operation so that they could continue to create their product.
We had one client who imported metal parts from Taiwan to make furniture for the health care industry. Once the pandemic hit, delivery became erratic and more costly, so we helped the client identify and secure alternative domestic providers. Reshoring has made a comeback, thanks to COVID. Every one of our clients in a variety of industries — including clothing retailers, grocery stores, car dealers, home builders and manufacturers — has diversified their supply chains.
The pandemic demonstrated how quickly and significantly relying on just one supplier for a component can bring production to a halt. Supply chain diversification and reshoring are now preferred by many manufacturers.
Lesson 2: Greater efforts to attract, retain talent
COVID forced people in the workforce to retire early, change jobs or leave the workforce entirely. As a result, manufacturers, like companies across all industry types, are facing labor shortages. Manufacturers are now revising their incentive programs and wages to attract workers. Some are offering alternative workdays or workweeks, commissions for each piece produced, or the ability to work in special teams or pods.
Manufacturers are also turning to automation to fill gaps created by a shrinking workforce. We have helped clients with the purchase of machines and technology to perform aspects of a job that are difficult, dangerous or burdensome. In doing so, this makes the employees' jobs easier and lets them focus on another aspect of production.
Some manufacturers are turning to technology to reduce workforce size but retain the same output. Our client, a furniture manufacturer, is in the process of procuring a $22 million, 10,000-square-foot machine from a German company that will stabilize one part of the production of its furniture line, protecting it from disruptions due to supply chain or labor issues.
Manufacturers are making the investments in machines such as the one described above for three key reasons: One, it benefits the customer by being able to get them the product as needed and as promised; two, the company can better predict costs and adapt to customer demand; and three, the work by employees will be more efficient, consistent and safer.
Lesson 3: The benefits of local and global connections
Manufacturers want to work with outside counsel who intimately understand their business objectives, their industry, and the community or communities in which they operate.
Business owners and executives value the close relationships they develop with local outside counsel. But as the pandemic brought to light, working with local outside counsel with deep connections across the globe is extremely valuable.
When the pandemic shut down suppliers, leaving manufacturers rushing for replacement suppliers, those who worked with outside counsel at a firm with a national and global reach found solutions to their supply chain issues sooner. Instead of spending time seeking referrals and making introductions, outside counsel at a global firm can provide seamless service to address a need, such as locating a new supplier within the United States.
Working with local counsel who have global colleagues remains beneficial for manufacturers as they navigate the impact of the pandemic on their industry and operations.
As challenges arise anywhere — whether it's in their own backyard, across the country or around the world — outside counsel from a global law firm can help to find the solutions needed efficiently and effectively.
We are currently working with a logistics client based in Indiana facing a lawsuit in California related to that state's Rule AB-5. We were able to quickly bring in an experienced colleague in California to assist with the matter while our local office remains the client's familiar point of contact regarding the suit.
Conclusion
Like all businesses, the COVID-19 pandemic greatly impacted manufacturers as they sought to continue operations through supply chain and workforce issues. What worked three years ago to hire workers and manage supply chains may not be applicable today. The lessons learned during the pandemic over the last two years can help manufacturers be better prepared in the future for unexpected interruptions to operations.•
__________
Bill Kaiser ([email protected]) is co-chair of Dentons' national corporate practice group and managing partner of the Jasper office. Many of Bill's clients are in manufacturing and industry, as well as the agricultural, finance and construction industries. Opinions expressed are those of the author.
Please enable JavaScript to view this content.