Grant Superior Court Judge Dana J. Kenworthy, Court of Appeals of Indiana Judge Derek R. Molter and Justin P. Forkner, chief administrative officer of the Indiana Office of Judicial Administration, have been selected as finalists to fill an upcoming vacancy on the Indiana Supreme Court.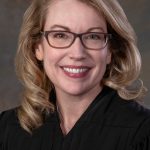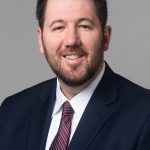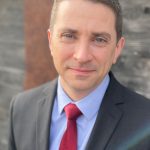 The seven-member Indiana Judicial Nominating Commission selected Molter, Kenworthy and Forkner on Tuesday following a full day of interviews with the 10 finalists vying to succeed Justice Steven David, who is retiring this fall.
The JNC, led by Indiana Chief Justice Loretta Rush, will now submit the names of the three final contenders to Indiana Gov. Eric Holcomb, who will make the final selection on David's successor.
Other candidates interviewed Tuesday in Indianapolis included:
William W. Barrett, partner, Williams Barrett & Wilkowski, Greenwood
Judge Jennifer L. DeGroote, Allen Superior Court
Judge Ryan K. Gardner, Marion Superior Court
Judge Gretchen S. Lund, Elkhart Superior Court
Patrick W. Price, special counsel, Office of Management and Budget, and general counsel, State Budget Agency, Indianapolis
Judge Rudolph R. Pyle III, Court of Appeals of Indiana
Judge Mark E. Spitzer, Grant Circuit Court
The JNC interviewed 19 applicants on Feb. 28 and March 1 before selecting the 10 finalists.
Once the names of the three finalists are submitted to Holcomb, he'll have 60 days to select the state's next justice. This will be his second pick for the high court, following Justice Christopher Goff in 2017.
For more on the April 5 interviews, see the April 13 issue of Indiana Lawyer.
Please enable JavaScript to view this content.