Editor's note: This article has been updated as of 9:40 a.m. on April 6.
The Indiana Judicial Nominating Commission on Tuesday held the final round of public interviews to find the newest justice of the Indiana Supreme Court before selecting three finalists to send to the governor for final consideration.
In a public vote held around 9:30 p.m. on Tuesday, the JNC selected Justin Forkner, the court's chief administrative officer, Judge Dana Kenworthy of the Grant Superior Court and Judge Derek Molter of the Court of Appeals of Indiana as the final contenders for the upcoming vacancy on the Indiana Supreme Court that will open when Justice Steven David retires this fall.
A total of 10 finalists were interviewed Tuesday to succeed David, who is currently the longest-serving justice on the court. His successor will be Indiana Gov. Eric Holcomb's second selection for the high court, following Justice Christopher Goff in 2017.
The JNC interviewed 19 applicants on Feb. 28 and March 1 before selecting the 10 finalists.
The names of the three final contenders will now be submitted to Holcomb, who will have 60 days to select the state's next justice.
The JNC's questions ranged from whether personal experiences should influence judicial decision-making to where applicants would land on Brown v. Board of Education in light of stare decisis to concerns about underrepresentation in the legal profession, among other things. Here's a look at some of the issues addressed by each applicant:
Tuesday afternoon interviews: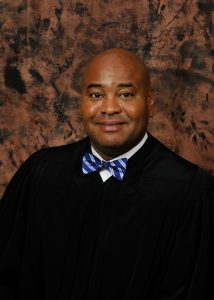 Judge Rudolph R. Pyle III, Court of Appeals of Indiana
Court of Appeals of Indiana Judge Rudolph R. Pyle III began his second interview by telling the committee that the hardest decisions he's had to make in his time as a judge were in child custody cases.
"Tempers were high and emotions are high because it involves people's children," Pyle said, adding that he's learned it's best to sit back and listen.
Pyle said he is passionate about criminal law cases and particularly interested in cases involving searches and seizures. But when it comes to deferring issues to the Indiana Legislature, he opined that policy issues should be left to the lawmakers.
"If we are interpreting what a statute means, the Legislature needs to leave that to us. It's separation of power," he said. "We do not legislate or impose our policy preference on the public. If we have to, we just say, 'This issue is reserved for the Legislature.' Hopefully someone is listening."
The appellate judge said he hopes his own behavior in the courtroom can be an example of promoting civility in the legal profession. When it comes to his legacy, Pyle said he simply wants Hoosiers to remember him as being fair.
Patrick W. Price, special counsel, Office of Management and Budget, general counsel, State Budget Agency, Indianapolis
In his opinion, Patrick W. Price said his broad depth of experience in different types of law and administration make him unique among his fellow candidates. Price currently serves as special counsel to the Office of Management and Budget and general counsel for the State Budget Agency.
With his Department of Revenue experience in hand, Price proposed doing away with the Indiana Tax Court and replacing it with a court of claims. He said he doesn't believe the current volume of work in the Tax Court supports its existence.
Price also voiced concerns about the cost of legal services and trust in the judicial branch. Speaking to the issue of diversity, he noted Indiana has five Supreme Court justices, but if they all thought or acted the same, only one would be needed.
"I think that diversity in all different flavors is important," he said.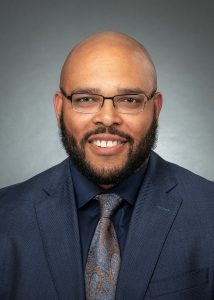 Judge Ryan K. Gardner, Marion Superior Court
Marion Superior Judge Ryan Gardner said the three lived experiences he has that would accompany him on the bench include his traumatic childhood memories, which help him relate to youth that come before his bench, serving as a teenage mediator among his peers, and training in martial arts.
"Bringing those things to table helps me not only on the bench as trial judge but would help me on the appellate level because it taught me patience," Gardner said.
Giving an example, Gardner described a scenario in which he was able to fully understand a youth who appeared before him, even when he saw no one from either party attempt to let the young man speak in the ways he knew how.
"There was an issue where I believed that both the prosecutors and the attorneys for the minor viewed his way of communicating as a detriment and disrespectful. I did not view it that way," Gardner explained. "But part of that is because I understood his language. That's the reason I believe diversity is so important on the bench."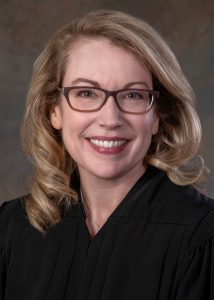 Judge Dana J. Kenworthy, Grant Superior Court
In her opinion, Grant Superior Judge Dana Kenworthy said civility and civic education are very important but are lacking in certain areas.
"It's important for people to see individuals serving on high-level courts with all of their heart in it, not someone who punches the clock from 9 to 5 and lives completely differently at home," she said. "I would bring all of it — my heart is here."
Discussing the role of the judiciary in addressing substance abuse and mental health issues, Kenworthy said she believes there is room for growth among judges in learning how to appropriately respond to litigants with mental health issues.
"The answer is not t0 bang your gavel and yell at them. It's to talk to them calmly and get them to communicate with you," she said. "People with mental heath issues don't always have control of those things."
She added that she believes there needs to be more individuals willing to testify on mental health issues so criminal cases don't continue to languish in Indiana courts.
Tuesday morning interviews: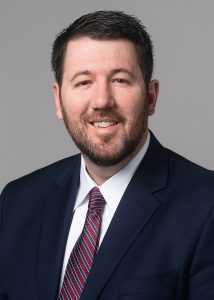 Judge Derek R. Molter, Court of Appeals of Indiana
When asked how important it is to set aside one's personal biases and experiences, as opposed to those being an essential part of a judge's decision-making process, Judge Derek Molter of the Court of Appeals of Indiana said there's a different answer for each of those words.
"It's incredibly important to set aside your biases," Molter said. "Also, understanding inherent or conscious biases is incredibly important to set aside.
"I don't think you can or should set aside your experiences," he added.
While an individual's personal experiences should not override a legislative determination, Molter said he thinks it's OK for experience to help an individual judge understand cases.
The most horrendous thing he can imagine, Molter said, is being admonished by the high court while presenting arguments at the podium. As such, promoting civility among lawyers is key.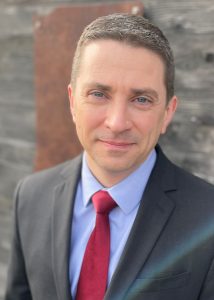 Justin P. Forkner, chief administrative officer, Office of Judicial Administration
The Indiana Supreme Court plays a key role in addressing access to justice issues, said Justin Forkner, who serves as the chief administrative officer of the Office of Judicial Administration.
"All we have is the power of people to believe in what we are doing," Forkner told members of the committee during his second interview.
He cited his administrative experience as being a strength in his bid for the Supreme Court position. There shouldn't be concerns that he wasn't in private practice, he added.
In closing, Forkner pointed to his time working at McDonald's as being a time in his life when he worked alongside people who were different from him in a high-pressure environment. He noted that he wrote, "I want to become a judge," at the end of his application.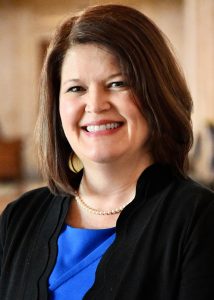 Judge Jennifer L. DeGroote, Allen Superior Court
For her part, Allen Superior Judge Jennifer L. DeGroote said her experiences as a magistrate judge and superior court judge have offered unique lessons that will prove beneficial if selected for the Supreme Court.
"It very well prepared me and helps me recognize the experiences people have in coming to court and how we can improve on that experience," DeGroote said. "It's the access to justice and transparency. It's a platform where judicial officers can have the biggest impact on the public to help build trust."
Asked her thoughts on the concept of a "living Constitution," DeGroote noted that a living, breathing, ever-evolving document is not what the Founding Fathers intended.
"There are certain things that change in the laws — did they imagine bitcoin or NFTs (non-fungible tokens)? You have to recognize things change in society, but you still go back to the original law and apply it that way," she said.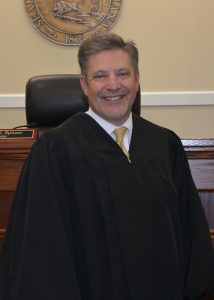 Judge Mark E. Spitzer, Grant Circuit Court
When asked a heavy-hitter question about how he would land on the issue of Brown v. Board of Education — which overturned the "separate but equal" doctrine of Plessy v. Ferguson — in light of stare decisis, Grant Circuit Judge Mark Spitzer said stare decisis is not an absolute doctrine.
"Sometimes the wisdom of the process means you have to reexamine cases that have been decided in the past," he said. "Particularly cases that reached an unjust result or have proven over time to have reached an unjust result."
On the subject of a shortage of lawyers in rural Indiana, Spitzer said creativity will be required to remedy that problem.
"I think looking at local communities and seeing community foundations to see if they might incentivize people staying local once they get a law degree," he said, suggesting, "Funding a degree with a condition you stay in town for period of time. Creativity is required."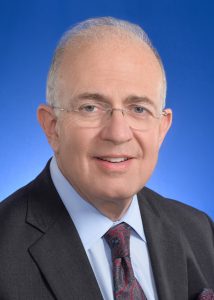 William W. Barrett, partner, Williams Barrett & Wilkowski, Greenwood
William W. Barrett, a partner at Williams Barrett & Wilkowski in Greenwood, said a lack of trust the judicial system can be clearly seen in two communities: rural versus urban populations.
"The biggest obstacle of justice in Indiana is that there are too many people who don't have access to lawyers," he said.
When asked about Brown v. Board, Barrett said he lands in the majority camp.
"Stare decisis is not a bar on the evolution of the law or acknowledgment of the need to change," he said.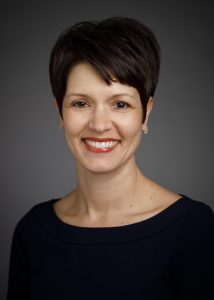 Judge Gretchen S. Lund, Elkhart Superior Court
In closing out the morning interviews, Elkhart Superior Judge Gretchen Lund said her experience with opening a drug court in her community was not all rainbows and butterflies. Although she faced resistance, Lund said she knew she needed support from several stakeholders to get the job done.
"What I learned in 14 years on the bench is you can never ask folks to do anything, but you can ask them to listen. And that's how I started the process of getting it established in my county," she said.
Listening is also a critical part of being a good judge, Lund later said when asked about her judicial philosophy. Judges and justices should listen more and speak less, she said. The case in front of them is the most important case at that moment.
Please enable JavaScript to view this content.