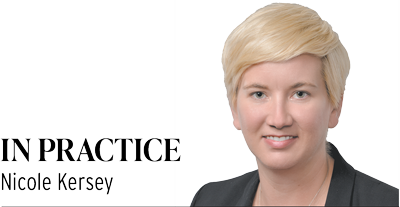 One of my client companies was recently acquired by a competitor. In meetings between human resources leaders from my client and the acquiring company, in which they were working to align and combine policies and protocols, my client's HR VP was asked, "Why are you so obsessed with I-9s?" It was, I have to admit, one of the proudest moments of my career — not just because I've apparently created a monster, but because that monster was able to convince the acquiring company that there is good reason to be "obsessed" with I-9s. Due to the value she brought to the organization and her ability to mitigate risks that the acquiring company didn't even know they had, she quickly lost any fear of a layoff due to redundancy. And the client was able to continue working with me post-acquisition — now a much bigger monster.
Why you should be obsessed with I-9s
Form I-9 violations lurk in almost every employer's filing cabinet. They have stopped mergers and acquisitions from going forward. They have caused businesses to close. And they have sent business owners and managers to prison.
The Form I-9 is, technically, an immigration form. But it is required for every new hire across the U.S. (and has been since 1986) regardless of the employee's immigration status (U.S. citizens, lawful permanent residents and nonimmigrants must complete the Form I-9). The purpose of the form is to confirm the new hire's identity and authorization to work in the U.S.
The Form I-9 is notoriously complex. There are, by my count, more than 200 ways to screw up the Form I-9. It has 15 pages of instructions, its own handbook and a website dedicated to helping employers get it right. I am an attorney who spends 75% of her time dedicated to training employers on the Form I-9, answering complex questions on how to complete/store/sign it, and defending employers facing fines for failing to understand or follow the rules/regulations/instructions.
In more than 15 years, I have only met a handful employers that didn't have significant risk lurking in their filing cabinets. While not every employer will be inspected by U.S. Immigration and Customs Enforcement, those that are face fines between $252 and $2,507 per employee for seemingly simple paperwork violations, even if all the employees are shown to be authorized to work in the U.S.
The fine level is determined based on the percentage of employees whose I-9s contain violations and can be adjusted based on the size of the employer, the seriousness of the violations, the company's history of violations, whether the employees lack authorization to work in the U.S., and the employer's "good faith" attempts to comply with the I-9 requirements.
Without even considering the separate penalties for "knowingly" (which includes constructive knowledge) hiring unauthorized workers (which include financial penalties and possible imprisonment, among others) these fines can very quickly become scary. Consider an employer that recently decided to go "paperless" and started using an electronic I-9 software system. These systems generally result in I-9s that appear to be flawless. No box is left unchecked. Signatures are complete. Document information is all in the right place. However, electronic I-9s are subject to an additional set of regulations, and the failure to comply with any aspect of those regulations can invalidate every I-9 completed using the software. This results in a 100% error rate, meaning ICE will start with fines of around $2,400 per employee. If the company employs 100 people, that's almost a quarter million dollars in fines. With 1,000 employees, $2.4 million.
I'll note here that most employers using electronic software to complete I-9s are doing so to avoid liability. Those who start using software without having it evaluated by counsel are often (unintentionally) doing the opposite. Many commercially available electronic I-9 software systems are noncompliant and offer no guarantee of compliance and no coverage if a client company is fined due to the flawed system. Buyer be(really, really)ware.
Balancing act
While the purpose of the Form I-9 is to prove identity and employment authorization, the Form I-9 creates a difficult balancing act for employers because, in the hiring/firing/recruitment process, employers are prohibited from discriminating against individuals based on national origin or citizenship status. This includes asking for specific documents for the Form I-9. This sounds simple, but in reality, it is fraught with sticky situations. A few common examples:
• A new hire who is a foreign student is authorized to work under what is known as "curricular practical training," but the Form I-9 does not make it clear that the student should present their foreign passport (or ID card), I-94 card and Form I-20 to the employer for Form I-9 purposes. The employer knows those to be the only possible document combinations the individual can present, and the new hire keeps trying to show their driver's license and restricted Social Security card. But the Department of Justice states that the employer cannot "request specific documents … because of a worker's … immigration status." The employer wants to help but feels stuck.
• A new hire presents a Deferred Action for Childhood Arrivals-based employment authorization card that expires next week. The employee says an application is pending for a new card, but it is unlikely that the individual will be able to provide documentation next week to allow them to continue to work. While the employee does not fall within a protected category under immigration laws, the DOJ warns against taking adverse action due to a future employment authorization expiration date, and recent cases alleging alienage discrimination suggest termination would be risky.
• A company frequently engages with the federal government to complete work that can only be done by U.S. citizens. To avoid situations where certain employees are ineligible to work on those projects, the company adds "U.S. citizens preferred" to its job postings. Shortly thereafter, it receives notice that the Department of Justice will be conducting an investigation.
Minimizing risk
All U.S. employers have an I-9 obligation. To minimize risk, there are a few simple things employers (with the help of their attorneys) can do:
1. Provide annual I-9 training to ensure that anyone touching the I-9 as a company representative understands their obligations and responsibilities and knows enough to know when they need to ask questions. Ensure the training includes discrimination issues.
2. Before using an electronic I-9 system, ensure that it is reviewed for regulatory compliance.
3. Conduct internal audits of I-9 records.
4. Add I-9 issues to due diligence checklists to avoid acquiring liability.
5. Have an I-9 expert in your contacts list to help with complex I-9 issues.
6. Assign someone to be responsible for monitoring I-9 news. A new Form I-9 will likely be released in the coming months, and employers need to know when they are required to start using it. Virtual verification news is also likely in the next year.
7. Add I-9 issues to employee handbooks.
8. Ensure that a protocol is in place for when/if an ICE officer serves a Notice of Inspection.
In the end, a company may only need one I-9-obsessed monster. But I highly recommend ensuring that every company has at least one. They'll need thick skin. The I-9 person will probably frustrate a lot of people at first. And with any luck, the company will never face an I-9 investigation. But if it does, the I-9 "monster" may, if they have done their job right, be crowned a hero.•
__________
Nicole "Nici" Kersey is of counsel in the Labor and Employment Group at Bose McKinney & Evans LLP. Opinions expressed are those of the author.
Please enable JavaScript to view this content.