Richard Peter Komyatte, who helped draft Indiana's pro bono rule and was described as one of the founding fathers of Indiana Legal Services, died Feb. 13. He was 84.
"Mr. Komyatte was a true founding father of Indiana Legal Services because of the key role he played in the 2000 merger of the four legacy programs that blended to make ILS," Jon Laramore, executive director of ILS, said in an email. "He was then a vital force on our board and active in fundraising not only for ILS but for pro bono and the Indiana Bar Foundation, as well. His influence will live on through our work."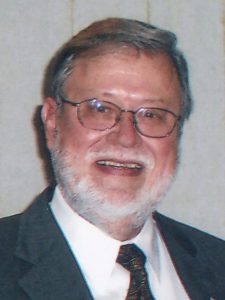 According to his obituary, Komyatte, born March 8, 1937, in Hammond, decided in fifth grade to become an attorney. He graduated magna cum laude from the University of Notre Dame in 1959 and completed his J.D. degree at the University of Chicago Law School in 1962.
Later in his life, Komyatte and his wife, Sylvia, were honored twice by Notre Dame for their endowment on behalf of the Center for Social Concerns.
He clerked for the chief justice of the Indiana Supreme Court then settled into private practice at a general practice civil law firm. In 1979, he started his own personal injury firm, Komyatte and Associates in northwest Indiana.
Komyatte was part of the committee appointed by the Indiana Supreme Court that developed and implemented a rule for all Hoosier lawyers to provide pro bono legal representation to the indigent. Also, he helped established the former Pro Bono Commission and served as its first director.
Then, Komyatte helped found the pro bono committee to serve the legal needs of the poor in northwest Indiana. He was also a member of the select committee that created ILS and continued to serve as one of the founding directors.
For his work in pro bono, Komyatte and his firm were recognized with Pro Bono Publico Awards by the Indiana Bar Foundation. Also, he was the first recipient of the Access to Justice Award from the Pro Bono District in northwest Indiana. That award has been named the Richard P. Komyatte Access to Justice Award and is given annually to a lawyer or firm for exemplary pro bono service.
A mass of Christian burial was celebrated Thursday at St. Thomas More Church in Munster.
Please enable JavaScript to view this content.