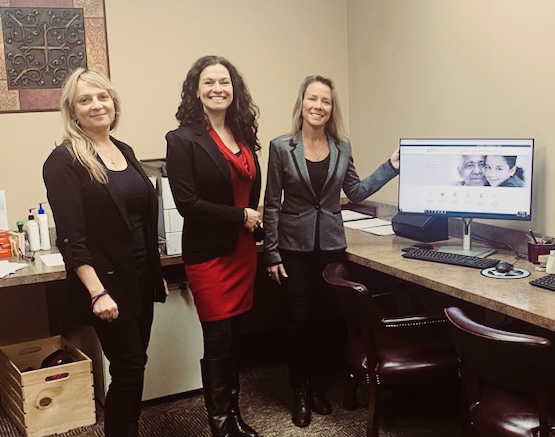 The Lake Circuit Court has launched a new self-help center for litigants who are representing themselves but need some guidance.
"We were prepared to open the center three years ago, but Covid-19 had other plans," Lake Circuit Judge Marissa McDermott said in a news release announcing the self-help center, which began offering attorney assistance to pro se litigants in January.
The Lake Circuit Court partnered with county and state officials and local attorneys to make the self-help center possible. The program began in 2019, when the court submitted an application for a Family Court Project Grant through the Indiana Supreme Court Office of Court Services, which was approved.
The court has had the space and equipment for a while, but the missing piece was attorney assistance.
That piece was added last month. Attorneys are now available to assist self-represented litigants from 9-11 a.m. on the first and third Tuesday of the month. The grant pays an hourly fee to the attorneys, and the court is looking for more attorneys to sign up.
"This is a great way for lawyers to give back to the community without the commitment of full representation," McDermott said in the news release. "With the growing number of self-represented litigants in civil cases, having attorneys who can assist with things like filling out forms and explaining court procedures is a huge benefit to the litigants and to the court."
Funding for the center came from the Lake County Council, which allocated funds to purchase equipment and office furniture, according to the news release. The county commissioners also participated through the actual building of the space, located at 2293 N. Main St., "B" Building, Room B-108, in Crown Point.
Please enable JavaScript to view this content.