Last summer, the U.S. Supreme Court created a national maelstrom when it overturned Roe v. Wade after nearly 50 years, ending the federal right to an abortion.
Dobbs v. Jackson Women's Health Organization sent the question of the legality of abortion to the states, where protests both for and against abortion-related laws dominated headlines.
It's been just shy of one year since Dobbs was handed down — 10 months, to be exact — and much has changed in the abortion landscape, both nationally and statewide. Here's an overview of the current state of abortion across Indiana.
Legislative 'big win'
Indiana made history on Aug. 5, 2022, when it became the first state to adopt a statewide abortion ban post-Roe. The law, known as Senate Enrolled Act 1, bans abortions in Indiana with limited exceptions for rape or incest, fatal fetal anomaly, or to protect the life and health of the mother.
SEA 1 was enjoined one week after it took effect and remains enjoined as of IL deadline. But that's not the only abortion-related legislation the Indiana General Assembly has recently considered.
In the 2023 session, which is wrapping up this week, the Indiana General Assembly passed House Enrolled Act 1568, a bill that would allow pharmacists to prescribe and dispense hormonal contraceptive patches and self-administered hormonal contraceptives.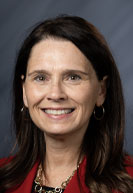 In a relatively rare move for legislation related to reproductive care, HEA 1568 has been a bipartisan effort. The author of the bill, Rep. Elizabeth Rowray, R-Yorktown, said Rep. Rita Fleming, D-Jeffersonville, has helped foster that bipartisanship.
"She was a huge help in helping to get support across the aisle, and then also helping to get support across the hallway and on the Senate side, as well," Rowray said. "I think we've worked really well together to get the bill pushed through the finish line."
Rowray said the genesis of the bill was to increase Hoosiers' access to reproductive care. She noted several counties don't have a local OB-GYN.
"I also think that in lieu of abortion becoming illegal in different states that we really kind of needed to look at the root of the issue as to why people would seek an abortion anyway. And obviously, the reason that you're seeking an abortion is, more often than not, an unintended pregnancy," Rowray said. "I know sometimes there are health care issues associated, but the overwhelming reason is it's an unplanned pregnancy. And so that, coupled with the fact that we have these health care deserts around the state, I thought that moving a bill forward that would allow pharmacists to not only dispense but also write birth control (prescriptions) would really go a long way in helping to address an unintended pregnancy issue.

"… There was a lot of support for it," Rowray added of the bill. "I was happy to see that we had a lot of our male counterparts supporting it, as well." She said it was a win to see the bill pass both chambers. Once it has received all necessary signatures, it will head to Gov. Eric Holcomb's desk.
"It's really exciting because there's a there's a whole segment of our population that has a mistrust for doctors, and then there's a whole segment of our population in the state that just have an access issue," Rowray said. "So helping those folks that have an access issue or mistrust of physicians be able to ensure that they don't have unintended pregnancies, I just consider that a big win."
Judicial action
On the judicial side, Indiana Attorney General Todd Rokita was back in court this month asking the Marion Circuit Court to reopen an abortion-related case against him that was voluntarily dismissed late last year.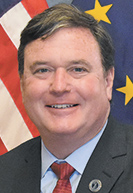 The lawsuit was filed by Indianapolis OB-GYN Dr. Caitlin Bernard and her medical partner, Dr. Amy Caldwell, after Rokita made public comments about his investigation into Bernard.
The public feud between Rokita and Bernard began last summer, when Bernard shared with the media that she had performed an abortion on a 10-year-old girl from Ohio. Rokita went on national television and announced that he was investigating Bernard's actions, comments he repeated in other public forums.
Bernard and Caldwell sued to stop Rokita's "sham investigations" into them, but before a judge could render a judgment, Rokita filed an administrative action against Bernard's medical license. That prompted the Marion Superior Court to rule that it no longer had jurisdiction over a case that was now before the Indiana Medical Licensing Board.
But the trial court also ruled in December that Rokita had violated Indiana statute when he publicly discussed his investigation into Bernard. That ruling is at the center of Rokita's bid to reopen the case, which Bernard voluntarily dismissed after the trial court's ruling.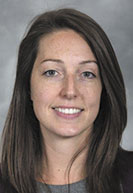 According to Rokita, he is being harmed and prejudiced by the voluntary dismissal, because dismissal means he cannot challenge the finding that he violated state law.
"We contend that the inclusion of law in the order — which is sometimes referred to as a finding — a conclusion that the attorney general violated that statute we believe was an error, and on top of that was unnecessary," Christopher Bartolomucci, an attorney for Rokita, argued at an April 11 hearing. "It certainly undermines the public confidence in the attorney general's commitment to follow the law."
Bernard's attorney countered that there is no reason to keep the case going.
"The case was dismissed as a result of the attorney general's choice to file an administrative complaint against Dr. Bernard before the Medical Licensing Board," Paul Rodney of Arnold & Porter said at the April 11 hearing. "… There were no future proceedings that made sense for plaintiffs for any specific case following the court's order."
Marion Circuit Judge Amber Collins-Gebrihewit questioned whether she had the authority to rule on Rokita's motion to reconsider the December 2022, given that a different judge — Heather Welch of the Marion Superior Court — made the finding that he violated state statute. Collins-Gebrihewit suggested that she might only rule on Rokita's motion to strike the voluntary dismissal.
To that end, she gave the parties an April 21 deadline to submit a proposed order on the motion to strike and a May 12 deadline to submit briefing on the proper judge to rule on the motion to reconsider.
Meanwhile in the Indiana Supreme Court, a constitutional challenge to SEA 1 is pending. That lawsuit alleges the abortion ban violates the Indiana Constitution, and a special judge's ruling agreeing with that argument led to the ban being enjoined one week after it took effect.
The Indiana Supreme Court heard arguments on emergency transfer in that case on Jan. 19, but had not issued a ruling at IL deadline.
Meanwhile, a second lawsuit challenging SEA 1 under the Religious Freedom Restoration Act is pending before the Court of Appeals of Indiana.
Like the constitutional challenge, the RFRA challenge to SEA 1 led to an injunction, meaning the law is enjoined on two fronts.
The RFRA case was fully briefed at the Court of Appeals as of April 3. Oral argument has been requested but not yet granted or scheduled.
While SEA 1 is enjoined, abortion in Indiana is legal up to 20 weeks' postfertilization.
Law school activism
Indiana law students are also adding their voices to the abortion debate.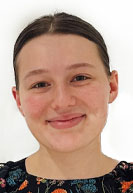 For example, at Indiana University Robert H. McKinney School of Law in Indianapolis, Julia Barley, a rising 2L and an officer in the school's Law Students for Life group, said the group is planning to host a fundraiser next year to collect diapers, formula and other baby items.
"We're going to try and get connected with a pregnancy resource center in Indianapolis and we're going to try and do fundraising for them to help others just with like supplies they need for the baby," Barley said.
The student organization has monthly meetings, which feature guest speakers such as physicians and law professors who discuss how the law and medicine mix.
Barley said the club is growing, with several students signing up to participate at a tabling event April 11.
"We're growing a lot and we have a ton of 1Ls involved," Barley said. "We're excited about what we're going be able to do this year."
Also on April 11, another group of law students hosted a panel discussion called, "Can We Talk? Women, Life and the Law." The discussion featured professors and Dr. Caldwell, medical partner to Dr. Bernard, who discussed abortion-related issues. The panel discussion featured pro-abortion perspectives.
One thing both groups have discussed is access to the abortion pill mifepristone.
Conflicting rulings from district courts put access to the pill — which is used to induce medication abortions — in jeopardy. But an April 21 ruling from the U.S. Supreme Court maintains access to the drug while a lawsuit continues.•
Please enable JavaScript to view this content.