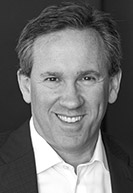 Jumping into an Uber in Los Angeles recently, attorney Dan Harris found himself trying to allay the driver's fears about the coronavirus.
The young man behind the wheel was worried because his last passenger was Chinese and rumors were floating around about another driver who had died after contracting the illness. Harris, a founding partner of Harris Bricken in Seattle, explained the former rider's race did not mean he had just arrived from China because a large population of Asian Americans live in the region.
However, in recounting the Uber ride, Harris acknowledged the coronavirus had been on his mind as he traveled to California on business. He had opted for a window seat on the plane instead of his preferred position on the aisle, and he avoided long lines and tried to stay away from other travelers.
The outbreak of the deadly virus is, as Harris said, making things weird. A 1984 graduate of Indiana University Maurer School of Law, he has built an international law practice and developed an expertise on China, having seen the country develop over the past three decades into an economic powerhouse and authoritarian state. His China Law Blog has been named to the ABA Journal's Blawg Hall of Fame.
"I don't want to seem all gloom and doom, but I think within the next two to three weeks, people are going to realize how unbelievably bad things are in China," Harris said.
The coronavirus daily headlines reflect the rising death toll and ongoing spread. In China, entire cities are under quarantine, hospitals are full, schools are closed and factories have been idle. Perhaps underscoring the seeming uncertainty surrounding this illness, the World Health Organization has switched the name of the novel coronavirus from 2019-nCoV to COVID-19.
Harris is not surprised a public health crisis has emerged in China and, from photos he sees on social media and conversations with friends in China, he believes the Chinese government is downplaying the severity of the outbreak. The consequences will ripple around the world and into multiple sectors, including the legal profession. Attorneys, Harris said, no matter how small their practice, could face a legal matter touched by the outbreak.
"This virus will lead to weird things happening over the next couple of months, and weird things lead to lawyers," Harris said.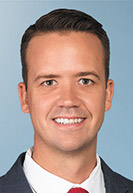 Not business as usual
Already law firms with offices in China have been proactive. Dentons has temporarily closed its office in Wuhan, the epicenter of the outbreak, the National Law Journal has reported. Also, Faegre Drinker Biddle & Reath LLP told Indiana Lawyer it has closed some offices and continues to monitor the situation in China.
"Our Beijing and Shanghai offices will remain closed with our professionals working remotely until at least Feb. 16 and the firm is supplying protective masks for all Faegre Drinker personnel in China," John Stanley, Faegre Drinker's managing director of operations, said in a statement. "We are working to ensure our colleagues have everything they need to stay safe while continuing to support our clients with access to Faegre Drinker's full resources."
IU Maurer, Indiana University Robert H. McKinney School of Law and Notre Dame Law School have suspended all staff and faculty travel to China. IU McKinney has several international exchanges with China including the annual five-week summer session at Renmin University of China Law School. If the outbreak continues, the summer program, which has operated since 1987, could be cancelled in 2020, according to Lloyd "Tom" Wilson, IU McKinney professor and director of the China programs.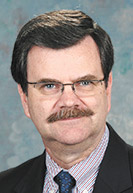 Having taught in China many times, Wilson is worried about his friends and Chinese colleagues who cannot leave their homes or go about normal activities because of the contagion. He and the students will be disappointed if this year's summer program is called off, but he expects the academic and cultural benefits of studying at Renmin University will enable the program to continue after the health crisis has abated.
The program has been very popular, Wilson said, with students who have participated encouraging their classmates to take the opportunity abroad. That allure will likely be immune to the illness.
"I don't anticipate any long-term adverse effect on the program," Wilson said.
Clients looking for help
Indianapolis-based Katz Korin Cunningham is sticking to its usual protection protocols that are instituted every flu season and has not taken any extra precautions because its attorneys do not typically travel internationally, said shareholder Norris Cunningham. Even so, he noted Indiana's expanding global economic reach means the coronavirus will have an impact here regardless of whether any Hoosier gets sick.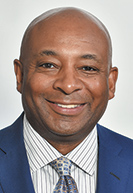 The longer the outbreak continues, Cunningham foresees Indiana manufacturers turning to their attorneys with supply chain issues. If the economy begins to stumble and companies have trouble getting the products they need, some businesses might want to file a lawsuit against their suppliers.
However, he is skeptical litigation would provide a remedy. Such a cause of action would be difficult to maintain because everyone is impacted. Supply chains to businesses around the world are being choked.
"I think we're a bit limited in terms of what the legal community can do to assist clients when the big impact is going to be they can't get goods," Cunningham said.
Harris echoed that point, noting the rules for doing business are different in China.
As an example, what he has described as "force majeure with Chinese characteristics" gives companies in China more room to wiggle out of contract obligations while still being able to enforce requirements on other parties.
Hauling the company into court will not likely bring success for any foreign business, Harris continued. China needs its foreign currency right now to buy medicine and facemasks, and it is not going to allow its courts to issue damages verdicts for foreign plaintiffs that will lead to foreign currency leaving China.
"We are advising our clients to try to work things out with the Chinese counterparts rather than suing, at least right now," Harris said.
In addition to supply and distribution concerns, this public health crisis will also have businesses paying attention to employee safety and protection. Medical facilities will get the extra onus of not just keeping staff healthy but also providing them with the training to identify any patients who may have something more than the flu.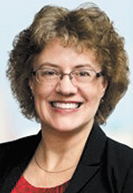 Laura Seng, partner at Barnes & Thornburg's South Bend office, underscored the importance of education even for nurses, technicians and physicians, if they do not work at hospitals that are in large cities or connected to schools of medicine. In 2014, the first case of Middle East Respiratory Syndrome (MERS), also a coronavirus, was reported at Community Hospital in Munster.
Additional training, Seng explained, should teach the staff the questions to ask about symptoms, travel history and potential exposure to properly diagnose any individual who arrives complaining of feeling sick. The training should also include steps for isolating the patient and providing treatment.
Additionally, health care providers must also be mindful of confidentiality requirements. Seng said the Indiana Administrative Code establishes the deadlines for medical professionals to report dangerous and communicable diseases and conditions to state and local health departments, but publicly disclosing the patient's name, address and date of birth is prohibited.
Medical professionals are bound by ethical obligations as well as state and federal mandates to keep patient information private, she said. Unauthorized disclosures can expose the health care provider to fines and penalties under the Health Insurance Portability and Accountability Act and other potential liability.
Outbreaks such as the coronavirus bring another element for hospitals and clinics to handle. As Seng noted, when an abnormal virus arrives, the news trucks are usually close behind.•
Please enable JavaScript to view this content.