Editor's note: This article has been updated.
As House Bill 1134, the education and curriculum measure, arrives in the Indiana Senate, opponents are marshaling more support to defeat the bill, and one senator is prepared to introduce an amendment touted as addressing the concerns raised by educators.
The Senate Committee on Education and Career Development was scheduled to hear HB 1134 on Wednesday afternoon. The committee was still in session at Indiana Lawyer deadline.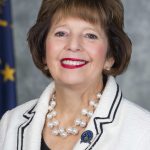 Before the hearing, Sen. Linda Rogers, R-Granger, announced her proposed amendment, calling it a "good-faith attempt at a compromise."
The amendment's changes include "streamlining" the "divisive concepts" chapter, removing the requirement that teachers post a list of learning materials online and explicitly stating that nothing in the "divisive concepts" chapter shall be construed to exclude teaching or discussion of factual history or historical injustices committed against any sex, race, ethnicity, religion, color or national origin.
HB 1134 has drawn some Republican opposition, passing the House on a 60-37 vote.
JauNae Hanger, president of the Children's Policy and Law Initiative of Indiana, said Rogers' amendment appears to make HB 1134 less onerous, but the bill is still flawed. Even if Rogers' amendment is adopted, Hanger said, the bill is still seen as making conversations about race difficult and discouraging discussion of historical injustices and understanding of current racial inequities and disparities.
"Additionally, there are very troubling provisions that would discourage social emotional learning and restrict access to student support services in schools," Hanger said. "We agree that parents should be involved in their children's education, but the provisions in HB 1134 will result in wide-ranging harms and unintended consequences that compromise the academic success and well-being of all children in this state."
Perhaps as a nod to the controversy his bill has ignited, Rep. Tony Cook, HB 1134's author, used his comments on the House floor to offer his explanation as to what the legislation does and does not do.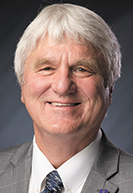 "The overriding intent of this bill is to provide curricular transparency as well as empower parents by returning (to) them the opportunity to participate in the curriculum process of selecting and improving their instructional materials to be used by teachers in the classroom," the Cicero Republican said as his colleagues in the lower chamber were preparing to vote on the bill.
He defended the measure, saying it will provide transparency so parents will know what is being taught to their children and will have the option to opt out of any lesson they find objectionable.
Also, Cook pushed back against the opponents. The bill, he said, is not designed to inhibit the teaching of historical injustices and does not outlaw "positive social and emotional mental health programs and learning exercises."
The bill does highlight eight tenets prohibiting schools from promoting certain concepts related to an individual's sex, race, ethnicity, religion, color, national origin or political affiliation. Teachers could not point out these traits and claim one or more is inherently superior or inferior, inherently racist, sexist or oppressive, or that individuals should feel "discomfort, guilt, anguish, or other form of psychological distress" because they possess one or more of these traits.
However, Russell Skiba, director of the Equity Project at Indiana University, pointed out the "divisive concepts" in HB 1134 have been lifted verbatim from Executive Order 13950 issued by former President Donald Trump in September 2020. Emphasizing he could not speak to the intentions of any Indiana legislator, Skiba said the intent at the national level was to counter the progress in diversity and equity efforts since the death of George Floyd in 2020.
To Sandy Washburn, social emotional learning coordinator at Brown County Schools, the list of traits is not complete. Left out, she said, are disabilities, sexual orientation and gender identity.
Skiba, Washburn and other opponents, gathered on a conference call hosted by CPLI, said the bill has created a legal framework that is going to have an impact on the values it is promoting and in its resistance to equity. Even before HB 1134 was approved by the House, it was having what the opponents called "a chilling effect" as educators and schools have already become afraid of teaching the history of race or race relations in the classroom.
Moreover, they say HB 1134 would disrupt the gains made through legislation passed in previous sessions. Going back to 2004, laws have been passed in Indiana regarding cultural competency, positive behavior intervention and culturally responsive school climates.
Gwendolyn Kelley, an educational consultant, said she views HB 1134 as exasperating the current problem of different cultures not becoming totally immersed in the American culture because they feel marginalized. She said she sees the bill as preventing teachers from being able to teach about different heritages.
"We want to have teachers who are able to promote diversity and inclusiveness and to have materials and lessons that are culturally responsive," Kelley said.
Carole Craig, a retired educator and NAACP education leader, recounted her first job as principal to emphasize the value of cultural competency. The school where she was placed was 70% African American and had a reputation for having a lot of disruptive student behavior and teacher dissatisfaction.
As she walked through the school, Craig noticed none of the displays depicted African Americans. Also, none of the lesson plans included African Americans.
So, the school started infusing African American history and experiences into the curriculum and instructions, and by Craig's third year, the culture of the school had moved forward.
"Education is about relationships," Craig said. "In order to get an instruction and get an education, one has to see themselves, and when students don't see themselves and they already have feelings of being disenfranchised, then they pull that much further away."
In his remarks on the House floor, Cook said he sees his bill as mending some of the divisiveness that has grown across the country.
"It is my fervent hope that the established parameters of this bill will close the conflicting divide that has developed in many communities around the state between the school and their parents over curricular materials and the methodologies used to implement them," Cook said. "And I hope this bill will help establish a more congenial trusting and supportive atmosphere in many communities that are struggling at this time."
Hanger maintained HB 1134 does not address the current needs of young Hoosiers.
"Indiana students have had a difficult last two years," Hanger said. "The effects of the pandemic have caused trauma, anxiety, academic loss and mental health issues for many students.  As a result, young people need culturally-responsive, engaging learning environments with access to supportive services now more than ever. Instead of responding to these overwhelming needs, this bill takes us down the wrong direction."
Please enable JavaScript to view this content.