With allegations that individuals deemed incompetent to stand trial are being left to languish in Indiana's county jails, a federal lawsuit filed in May by Indiana Protection and Advocacy Services is bringing renewed attention to the treatment of mentally ill inmates in the state's criminal justice system.
The complaint – IPAS v. FSSA, et al., 1:22-cv-00906 – asserts the Family and Social Services Administration's Division of Mental Health and Addiction is not fulfilling its obligation to provide "competency restoration services" to criminal defendants who have been found by a trial court to lack the capacity to understand and participate in their own trial. Instead of treating these individuals either in jail or by placing them in an institution, the DMHA is allegedly keeping them in the county lockup for extended periods of time with little or no restorative services.
Plaintiffs argue that by failing to "timely provide restoration services," DMHA is violating Title II of the Americans with Disabilities Act, 42 U.S.C § 12101, et seq., and Section 504 of the Rehabilitation Act, 29 U.S.C. § 794.
IPAS, represented by the American Civil Liberties Union of Indiana and Indiana Disability Rights, is seeking an injunction which would require the state immediately provide prisoners who have been found incompetent appropriate placement where they receive competency restoration services.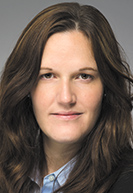 "What we're really trying to do here is to get the state to recognize the deficiencies that it has currently within its restoration process and to try to spur some real meaningful change especially when it comes to those who are most likely not to get their competency restored," said Melissa Keyes, executive director of Indiana Disability Rights.
The FSSA declined to comment on pending litigation.
IPAS has filed a motion for a preliminary injunction asking the U.S. District Court for the Southern District of Indiana to order DMHA to "take all steps" to immediately provide treatment. The court has set a briefing schedule that gives IPAS until July 25 to file a brief in support of its preliminary injunction motion.
In 2020, DMHA launched a pilot project in a handful of county jails to increase access to mental health services so inmates do not have to remain incarcerated until a bed in a state psychiatric hospital becomes available.
"By treating individuals more quickly and in more appropriate settings, we hope to reduce the amount of time they spend in legal limbo with charges suspended and indefinitely tying up public resources," DMHA director Jay Chaudhary said in a press release announcing the pilot.
Keyes applauded the DMHA initiative and advocated for the agency to strengthen and expand the competency restoration services.
"We're not saying that the state's not doing anything and they're just standing there dumbfounded," Keyes said. "They are doing things and we do want to recognize that … but what we're saying is that it's got to move faster because you have pre-adjudicated individuals who are just languishing in jail not getting access to these services or they services that they do eventually get access to are not appropriate for them."
Flawed system
Morgan County solo practitioner and part-time public defender Elizabeth Smith has seen an uptick in the number of defendants who have mental health problems. Typically, they get arrested for petty nuisance crimes that are solely tied to their psychiatric issues and not to any kind of drug use, she said.
In representing these individuals, Smith reached the following conclusion: "The system is flawed."
Smith recounted the story of one woman who was arrested for unlawful use of 911. In November 2021, two out of three mental health professionals found the woman to be incompetent to stand trial, but rather than receive restoration services she had to sit in jail for four months until she was able to be transferred to a state psychiatric hospital.
The woman had her cellmate write letters to Smith. From the correspondence, the attorney said the woman seemed to not understand the situation or what was happening to her.
Finally, in March 2022, the woman was sent for care to a state hospital. About a month later, Smith received notification her client had regained competency.
Smith described the treatment as forcing her client to take medication instead of providing any long-term solutions.
Back in court, the woman pleaded guilty but mentally ill and was released.
Smith fears her client is now homeless and wonders if she should have pushed to have the woman declared incompetent.
"I thought I was doing the right thing for competency, but in hindsight I'm not so sure that was the right path to take because she spent all this extra time in jail waiting on a transfer," Smith said. "… All of her prior cases ended in guilty pleas. So maybe I should have just said in the beginning, 'Hey, let's do guilty but mentally ill,' although there's really not a benefit to mentally ill over just guilty."
Previous legal battle
This is not the first time IPAS has been sued over the treatment of mentally ill prisoners.
In 2008, the agency filed a lawsuit against the Indiana Department of Correction, claiming the state prison system was violating the Constitution by providing insufficient treatment programs that often segregated the mentally ill prisoners in harsh conditions. These conditions included being held alone in their cells for 23 hours a day, given one hour of daily solitary recreation either in an indoor or outdoor cage and infrequent therapy sessions.
IPAS asserted the inadequacy of care exacerbated the inmates' illnesses and conditions.
The parties in Indiana Protection and Advocacy Services Commission et al. v. Commissioner, Indiana Department of Correction, 1:08-cv-01317, reached a settlement in 2016. Terms of the agreement included a provision which enabled the plaintiffs' counsel, the ACLU of Indiana, to monitor DOC's compliance.
In early 2022, the Southern Indiana District Court granted a joint stipulation by all the parties to extend the private settlement agreement to April 12, 2023.
The increasing number of mentally ill individuals who are landing in jail is exacerbating the problems surrounding treatment.
A 2016 report by the Indiana University Public Policy Institute cited a series of studies that found the rate of serious mental illness among the incarcerated population ranges from 14% to 16%. This is three to five times greater than the proportion of serious mental illness in the general population.
"We see an overreliance on the use of police, jails and prisons as a way to deal with a lack of community-based mental health and disability services," Keyes said. "I think if you saw a significant investment in community-based mental health resources, you would see a correlating decrease in the number of folks in the prison system."
Smith believes a tweak to the state statute could help. Currently under Indiana Code section 35-30-6-31, only DMHA can decide where the incompetent individuals will receive treatment. The Morgan County attorney said defendants might get the help they needed faster if the statute enabled the prosecutor and defense attorney to come together to jointly determine if the defendant could go, for example, to a group home for restoration services.
"There needs to be more interplay," Smith said. "Sometimes I feel like I'm the only person these people have on their team. And they probably feel that way too, that I'm their only friend because the court system is scary."•
Please enable JavaScript to view this content.