A bill that would remove a state law requiring drivers to initiate their turn signals at certain distances before turning or switching lanes has started down the Indiana legislative road.
Senate Bill 124, authored by Indiana Sen. Aaron Freeman, R-Indianapolis, would repeal Indiana Code § 9-21-8-25, requiring Hoosier drivers to issue their intention to turn at 200 feet, or to change lanes at 300 feet in a 50 mph or higher zone.
The issue stems from instances where drivers aren't able to signal a turn 200 feet because the road may not even be that long to begin with.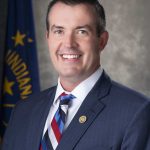 "This does not let you off the hook from using your turn signal," Freeman said Tuesday during a Senate Corrections and Criminal Law Committee hearing. "The bill would just require that you use reasonable notice to give people notice that you're going to turn."
Freeman cited remarks from a Court of Appeals of Indiana judge in a consolidated December 2020 decision regarding the statute.
In that instance, the COA reversed in State of Indiana v. Emmanuel Torres, et al., 20A-CR-943, where the defendants argued they had not violated I.C. 9-21-8-24 because their failure to signal before stopping did not affect any pedestrians or other motorists. They also argued the stops were pretextual, so incriminating evidence found during the stops should be suppressed.
The Clinton Superior Court determined the defendants had complied with I.C. 9-21-8-24 but not I.C. 9-21-8-25 because they failed to signal at least 200 feet before their turns. However, it granted the motions to suppress because "in many circumstances within a normal city block it is impossible to comply" because some city blocks are less than 200 feet.
The COA reversed, but Judge Paul Mathias opined in a concurrence that I.C. 9-21-8-25 "appears to be employed often to make arbitrary traffic stops."
Mathias requested that the Indiana General Assembly review the statute and the traffic code "to correct statutes where conforming conduct is often impossible."
Freeman told the Senate committee Tuesday that several parties approached him with clarifying concerns about the bill, including the Indiana State Police, the Bureau of Motor Vehicles and the Indiana Prosecuting Attorneys Council.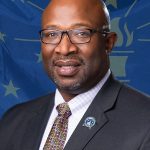 Sen. Greg Taylor, D-Indianapolis, also voiced concerns about the interpretation of the term "reasonable," which he cautioned could potentially lead to increased traffic stops of minority drivers followed by police requests to search their vehicles.
But Brownsburg attorney John Fierek of Fierek Legal Group applauded the bill, testifying that it can be literally and practically impossible to comply with I.C. 9-21-8-25 on some Indiana roads.
He gave the example of having no markers on the streets to show exactly where 200 feet begins and when drivers should turn on their signals. Another example, Fierek said, is that there isn't enough distance to switch on a turn signal when leaving a parking lot.
"If we are going to be the crossroads of America, which is our state motto, I.C. 9-21-8-25 has to be revoked," he said.
SB 124 would also require that Hoosiers who are subject to both an administrative and court-ordered license suspension to file a petition for specialized driving privileges in the court that ordered the suspension.
Michael Moore, assistant executive director of the Indiana Public Defender Council, testified in support of the measure.
The bill did not receive a vote Tuesday. Committee chairman Sen. Mike Young, R-Indianapolis, said he expects the bill to be heard again in the coming weeks.
Additional members of the Senate committee include GOP Sens. Susan Glick, Mike Bohacek, Freeman, Eric Koch, Jack Sandlin and Kyle Walker, as well as Democratic Sens. Taylor and Rodney Pol.
Please enable JavaScript to view this content.