As Indiana Republican lawmakers prepare to override Gov. Eric Holcomb's veto and enact a new law that would bar transgender girls from participating in girls' K-12 sports, activist groups on both sides of the issue are ramping up their lobbying efforts.
The issue is expected to come to a head Tuesday when the Republican-dominated Legislature reconvenes for a "technical corrections" day.
GOP leaders in the House and Senate already have pledged to hold a vote to override the rejection of House Bill 1041 by Holcomb, a fellow Republican. Still, some groups are trying to dissuade them, despite the long odds of steering Indiana away from joining more than a dozen conservative states that have passed laws imposing similar restrictions on transgender student athletes.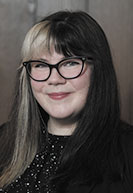 Katie Blair, director of advocacy and public policy at the ACLU of Indiana, said she recognizes it is a "steep hill to climb" to persuade GOP lawmakers to uphold Holcomb's veto of the bill, which would prohibit K-12 students who were born male but identify as female from participating in a sport or on an athletic team designated for women or girls.
Still, the ACLU, along with Indiana Youth Group, GenderNexus and Indy Pride, have been holding letter-writing parties to send messages to lawmakers and voice their ongoing opposition to the bill.
The group is also encouraging people to reach out to lawmakers individually by phone and email.
"We've seen that across the board at our Indianapolis letter writing party, we had parents, trans folks and people that work in that community … that just kind of saw this opportunity and want to speak out against this hateful legislation," Blair said.
They have been getting what she called a "mixed bag" of responses from lawmakers, who likely will not budge on their vote, she said. Some were empathetic, some were angered by the entreaties, and some said their hands were tied, Blair said.
As the Legislature convenes on Tuesday, the ACLU will host a "Statehouse Day to Let Kids Play," with sporting events for kids on the Statehouse south lawn in the morning and a rally inside during the afternoon when lawmakers are expected to consider the override.
Meanwhile, the Indiana Family Institute has been lobbying lawmakers to support the override.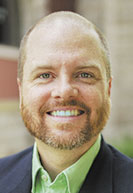 The group has been advocating for the bill via social media and email campaigns and meeting with lawmakers, Executive Director Ryan McCann said. The Family Institute supports the legislation because it believes it protects fairness in women's sports.
McCann is confident the vote to override will be successful because the measure had overwhelming support in both chambers when it passed initially.
The legislation initially sailed through on largely party-line votes, passing 66-30 in the House and 32-18 in the Senate. A simple majority in both chambers is all that is needed to override the veto, and Republicans hold supermajorities in the House and Senate.
National groups weigh in
National groups are also weighing in on the veto override.
The American Principles Project, a Virginia-based conservative group that regularly runs campaigns promoting legislation like HB 1041 in other states, is advocating for the Indiana bill.
The organization has spent millions in other states running campaigns promoting transgender athlete bans. In Michigan, which is a swing state, American Principles Project ran a $4 million digital ad campaign in 2020 promoting such legislation.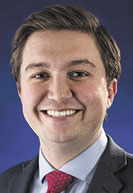 It has not gone to those lengths in Indiana, Executive Director Terry Schilling said, but the group spent $10,000 on a poll in Indiana asking respondents if they supported "legislation that banned biologically male students that identify as transgender girls from competing in girls' sports programs at Indiana K-12 public schools."
The study was conducted online by SPRY Strategies, with a sample size of 1,012 "likely 2022 voters" and a margin of error of 3.1 percentage points.
The survey found 64.5% of respondents said they supported such legislation.
"The reason we did [the poll] was to figure out, you know, was Gov. Holcomb out of line, or would state legislators be siding with the people of their state?" Schilling said.
The Human Rights Campaign, a national left-leaning advocacy group, has been actively campaigning against transgender athlete bans. It has run ads in Indiana asking lawmakers to vote against HB 1041, and it has been actively posting online against a veto override.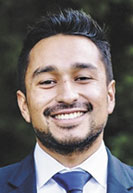 "It's a problem that doesn't exist, and again, it's using a political wedge issue to target vulnerable children, which is shameful," said John Gruber, the group's deputy national campaign director.
The Indiana High School Athletic Association commended Holcomb's veto of the bill after declining to take an explicit stance earlier.
IHSAA Commissioner Paul Neidig expressed reservations that the proposed legislation only addressed "a single gender and the grievance procedure."
He added that the IHSAA's long-standing gender policy already provides "the flexibility to assess competitive advantage in each unique case," although the association has not had any transgender girls finalize a request to play on a girls team.
The proposed ban doesn't apply to college or professional sports, and other Indiana-based sports organizations such as the NCAA have remained publicly silent on the legislation.

A veto surprise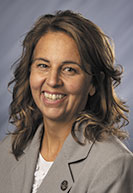 HB 1041's author, Rep. Michelle Davis, the Whiteland Republican who authored House Bill 1041, said she was surprised by Holcomb's veto.
She said she received a call from the Governor's Office the night before, informing her the governor would veto the bill the next day.
Up until then, she said, she had never talked to the governor's staff about the issue or knew he opposed the legislation. After the call, she immediately informed House Speaker Todd Huston, who told her he was as surprised as she was.
"He said, 'Michelle, we will override it, as long as we continue to have the support,'" Davis said. "From that night, that has been the plan, as long as we continue to have support, which we do."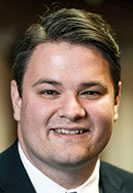 For Sen. J.D. Ford, D-Indianapolis, who has been one of the strongest opponents to the legislation in the Statehouse, Holcomb's veto was a welcome surprise.
He is disappointed the Legislature is poised to override the veto, saying lawmakers are just going to go back and forth again on the issue.
"We're going to have to rehash everything that we already talked about while we were in [session]. And meanwhile, you know, there are folks out there that are just watching this back and forth like a tennis match," Ford said.
Holcomb was not the only Republican governor to veto such legislation. Utah Gov. Spencer Cox also vetoed a bill in March that would bar transgender athletes from participating in girls' sports, but lawmakers quickly overrode the veto.
Holcomb argued in his veto message in March that the legislation fell short of protecting fairness in women's sports and that he had not found any evidence of the problem the legislation intended to address in Indiana.
The governor doubled down on his reasoning in April when he told a group of reporters the legislation was trying to address "something that wasn't a problem" and added that he wanted to spend his time on existing issues.
"I'm going to focus my time on issues that are going to make a positive difference in people's lives," Holcomb said.
Quick response
Republican lawmakers reacted quickly to the governor's veto. The day after, Huston announced the House would take action to overturn Holcomb's veto when lawmakers returned to the Statehouse for technical corrections day.
"This issue continues to be in the national spotlight and for good reason as women have worked hard for equal opportunities on the playing field—and that's exactly what they deserve," Huston said in a written statement at the time.
The Senate will vote to overturn the veto once the House does, Senate President Pro Tem Rodric Bray, R-Martinsville, told IBJ in a statement last week.
"The crux of HEA 1041 is about preserving fairness in sports for biological females. HEA 1041 passed the Senate by a comfortable margin, and I expect to see a similar vote count if and when it comes over from the House on May 24," Bray said in a written statement.
Davis said she disagreed with Holcomb's characterization that her bill does not address a current problem in Indiana.
While the bill would not apply to college sports, some conservatives point to the case of transgender collegiate swimmer Lia Thomas as a key reason to have legislation that protects the integrity of girls' and women's sports.
Thomas became the first openly trans athlete to win a Division I championship in any sport. She was on the men's team her first three years but competed for the women at the University of Pennsylvania this season after transitioning.
"It's in the national spotlight and continues to be there," Davis said. "I believe and will continue to believe it's the right legislation to pass."•
Please enable JavaScript to view this content.