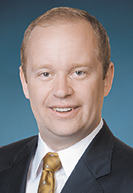 By Justin Leverton
Indianapolis is uniquely positioned as one of the top industrial markets in America. With its easy access to air, train and truck transport, it is one of the few industrial markets that was not seriously impacted by the Great Recession. Nowadays, the Indianapolis industrial market is booming, with few vacancies. A burgeoning new industrial commodity in Indianapolis is the industrial outdoor storage (IOS) market. IOS properties typically range in size from three to 20 acres with less than 25% of the land being occupied by the building. Rent is typically quoted at "rent per acre" rather than "per building square foot" to capture the value of the asset class. Incredibly, the IOS submarket has even lower vacancy rates than industrial as a whole and is highly sought after for industrial tenants with large-scale inventory.
Examples of such tenants include cellphone tower contractors, renewable energy contractors and utility suppliers. Luckily for landlords, the tenants tend to be "stickier" than traditional industrial clients. However, such tenants also have lower margins making them more sensitive to rent increases. Landlords have traditionally been owner-occupiers or local/regional investors. Today, however, institutional investors like JP Morgan are getting into the game. Accordingly, a lawyer representing a landlord or tenant should be aware of several unique aspects of IOS property.
Zoning
Perhaps no legal issue is more important with IOS property than zoning. Unlike traditional industrial property, the tenant's operations will not be concentrated solely inside the building but will also take place outdoors. Because each municipality has different zoning classifications, it is imperative to review the local zoning ordinances to ensure that: (1) outdoor industrial operations are permitted; and (2) the tenant's specific outdoor uses are permitted.
If representing a buyer of IOS property, it is important to carefully review the ALTA/NSPS Land Title Survey to ensure that it references the zoning classification (even if the surveyor will not opine on permitted uses), a statement that access is direct or indirect via an express easement, and there are no substantial encumbrances to the outdoor space. In addition to the customary title policy endorsements in commercial transactions, the astute lawyer will request an ALTA 17 endorsement if the property has direct access to a public road, an ALTA 17.1 endorsement if the property has indirect access and an ALTA 25 endorsement ensuring that the property is the same as the ALTA survey. A belt and suspender approach implores that if access is via easement, the insured legal description includes the legal description of such easement in addition to the ALTA 17.1 indirect access endorsement.
In order to obtain these endorsements, a title company will require that the buyer obtain a recently dated ALTA survey or, in certain scenarios in which an ALTA was previously obtained by the seller, a no-change affidavit. If representing a tenant, it is equally important to review zoning compliance to ensure the tenant leases space it can actually use. If the IOS property is nonconforming, a lawyer should assess the risk that a tenant vacancy may impact the future use of the property.
Environmental
In addition to zoning, a lawyer should focus on environmental issues of an IOS property. Obviously, a Phase I is of critical importance. Any lawyer involved in real estate should already be familiar with environmental due diligence in a real estate transaction. The mechanisms of obtaining and reviewing a Phase I are outside the scope of this article. However, advising the client on environmental issues must be kept at the forefront of IOS transactions.
Redevelopment
The value of IOS property is almost entirely tied to its location. The property will almost always be in a metropolitan area with strong transportation access. Because of these unique characteristics, the land will usually be more valuable for other uses — commercial or multifamily. Accordingly, a real estate lawyer should inquire about the buyer's future plans for redevelopment and research zoning issues accordingly, if so desired by the client.
Lease structure
IOS property is typically triple-net, which means, on a simplistic basis, that the tenant pays the landlord rent and the tenant also pays all other costs (insurance, taxes, maintenance and utilities) associated with the property. Nevertheless, the mechanisms of how those costs are handled should be carefully reviewed and clarified to the client. For example, does the tenant pay the bills directly? Does the landlord pay the bills and seek reimbursement within a specific time frame? Does the landlord collect a monthly allowance for these expenses and perform a true-up at year-end? All of these issues should be worked out in detail, so the tenancy is problem-free for all parties.
The issues with industrial outdoor storage encompass both customary and unique aspects of the real estate law. Given that the IOS market is greatly expanding in Indianapolis, these issues will only become more common in the coming years.•
• Justin Leverton is a partner at Kroger, Gardis & Regas, where he represents clients in a wide range of complex business transactions, real estate, corporate finance and litigation. Opinions expressed are those of the author.
Please enable JavaScript to view this content.