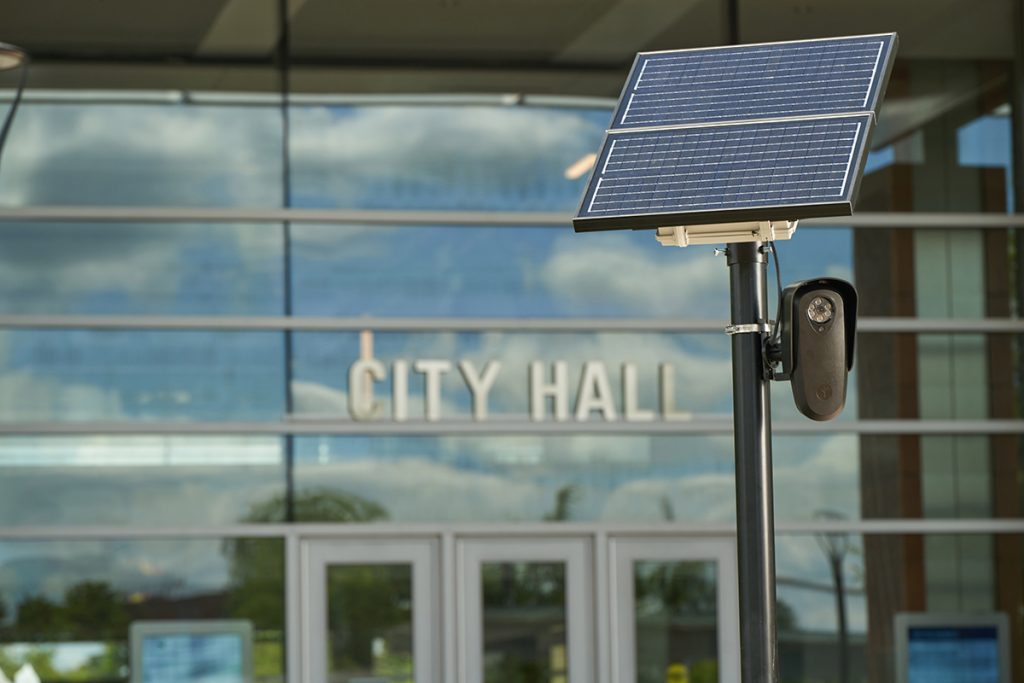 While acknowledging the concerns over license plate reading cameras, Monroe County Sheriff Brad Swain became convinced the benefit to public safety outweighed privacy worries after other law enforcement officials told him the devices were gamechangers.
The cameras, Swain said, will provide "very good information" that will assist his department in criminal investigations and help locate missing persons.
Monroe County will be installing six cameras at select intersections to take photos of the license plates of every vehicle that travels through. The pictures will be stored and can be accessed during an investigation when the sheriff's department needs to see if a suspect was at or near a certain location at a specific time. Also, the devices will alert the local sheriff whenever a vehicle linked to a crime in another jurisdiction drives into Monroe County. Deputies will be able to intercept the drivers of stolen cars or people with outstanding warrants "before they cause mischief" in the local community.
Monroe County is not an outlier.
This year, several Indiana communities have announced they will be installing automatic license plate reading cameras, or ALPRs. Plainfield, Elkhart, South Bend, Zionsville, Bartholomew County and Hancock County are reported to either be planning to use or already using the devices. In Indianapolis, neighborhood associations have been putting up the cameras, and the Indianapolis Metropolitan Police Department has announced it will be positioning them in selected neighborhoods.
Swain said he is sympathetic to the concerns about personal privacy.
He said his department is developing a policy regarding how and when the pictures captured by the cameras can be utilized. The deputies will know the protocols and the restrictions because the policy will be accessible on their computers and cellphones. The sheriff was not specific about the repercussions for employees who violate the policy, but he said it "would not go over well" if one of his deputies looked at the photos for purely personal reasons, like to spy on an ex-lover.
Still, Swain and others pointed out that privacy is increasingly being encroached upon every day. Doorbell cameras and cellphones track people's movements, credit card data reveals spending habits and social media use yield all kinds of private details.
In the public sphere, he said, the expectation of privacy might be too high.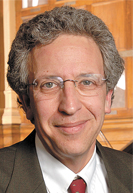 Ken Falk, legal director of the American Civil Liberties Union of Indiana, agreed that more and more information is being harvested. But with license plate readers, in particular, the concern arises over how the information will be used.
While anyone can stand on a street corner and write down the plate numbers of the passing motorists, Falk continued, the ALPRs are different because of their technology. The data can be crunched and sifted, creating an even bigger window into a person's private life.
"The problem is that if you have a capability of aggregating a great deal of information, and then cross referencing and doing X, Y and Z for whatever purpose you want, then then there are concerns," Falk said. "I know that that this is a tool to fight crime, but it's also a tool to gather all sorts of information on citizenry, and so we're very wary about it."
Safety vs. privacy
ALPRs are being used in multiple states for the same reason that sheriffs and police are installing them in Indiana: to better protect the public.
Georgia-based Flock Safety has designed and built license plate reading systems that, according to its website, have helped neighborhoods, businesses and law enforcement in more than 1,200 cities across the country. Monroe County is among the company's customers.
Josh Thomas, vice president of marketing at Flock, did not have hard data showing the effectiveness of the cameras. But he did point to Cobb County, Georgia, which, he said, indicated crime was actually reduced and did not simply move to another area.
In addition to helping locate offenders, the cameras also prevent crime, Thomas said. He explained the equipment reduces the opportunity to get away with doing something illegal, so many are deterred from even attempting to commit a felony or misdemeanor because they fear they will get caught.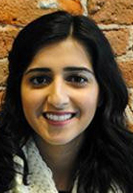 However, Saira Hussain, staff attorney at the Electronic Frontier Foundation, said she is skeptical of law enforcement's claims that the cameras are being installed to increase public safety. She said the equipment is being put in so-called "high crime communities," which are already highly surveilled. The additional surveillance could lead to more people being pulled over, arrested and incarcerated for "far less serious reasons."
"We are very concerned about the use of license plate reader technology and the proliferation of it, particularly because many places that do set it up oftentimes don't have oversight mechanisms or really any check on law enforcement's use of the system," Hussain said.
Thomas said he sees bias rather than privacy as the more important issue. He does not believe biases will impact the design of the technology that reads characters and numbers on a license plate, but the ingrained perceptions and prejudices could influence where the cameras are installed and how the data is used.
"I think that's where we have a responsibility with law enforcement to look at the crime data, the demographic data and say, 'Is this the best deployment of the technology?'" Thomas said. "I don't think it's our job, again, to police the police. I think it's our job to build tools that make it easier to objectively capture information and remove subjective decision making."
Crafting policy
The courts and state legislatures have been grappling with the privacy questions posed by the ALPRs.
According to the National Conference of State Legislatures, at least 16 states have enacted laws governing the use of the cameras or the retention of the information collected. Sen. Jim Smith, R-Clarksville, introduced legislation in the 2015 session of the Indiana General Assembly that would have limited law enforcement's ability to retain the captured plate data. Senate Bill 236 was given a hearing in the Senate Committee on Homeland Security and Transportation but members did not vote on the measure.
Rulings from the courts have been addressing ALPRs by either considering Fourth Amendment privacy protections or regulations implemented under state statutes. The judiciary, Hussain said, is examining not only the constitutional implications of these devices but also the amount of suspicion that would be sufficient for an officer to make a traffic stop based on data from a reader.
Two opinions from the 9th Circuit Court of Appeals show that dual examination. In United States v. Yang, the court did not suppress the evidence gained from a license plate reader because the driver did not have a reasonable expectation of privacy because he was using a rental vehicle. Meanwhile, in Green v. City & County of San Francisco, the panel found police had violated a driver's constitutional right when they pulled her over without verifying the information from the camera was correct.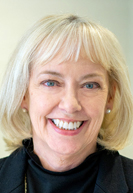 This is also an evolving area for municipalities, said Mary Massaron, partner at Plunkett Cooney in Michigan. Local governments are having to craft policies to balance safety and law enforcement needs with privacy concerns as ALPRs are installed in communities.
Courts have addressed some aspects of these issues and provided some guidance, but the law is evolving as the technology and its uses change. Massaron said municipalities should consider carefully how long the data from the cameras are kept and who has access to that data.
"It will be important to be very thoughtful about how these cameras are used and what is done with the data," she said.
Hussain advocated for local residents to be allowed to join the deliberations in their communities over ALPR policies.
She pointed to the Community Control Over Police Surveillance (CCOPS) movement, which enables citizens to give a "democratic check" on the use of such technology.
"This is intended to ensure that the community knows and has an ability to speak about their concerns," Hussain said, "and that the governing body is actually approving the technology or rejecting the technology before law enforcement is able to acquire and implement the use of the technology."•
Please enable JavaScript to view this content.