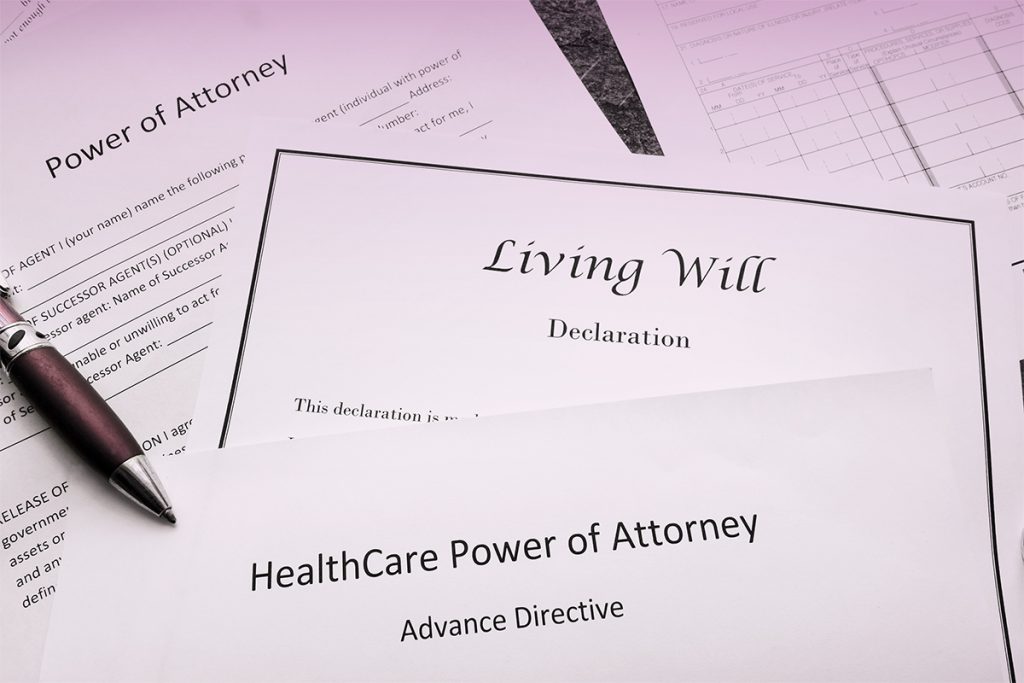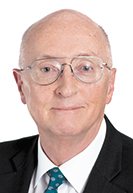 The coronavirus pandemic seems to be the push many people needed.
Most clients, estate planning lawyers say, tend to put off preparing their documents, usually believing that they still have time. But with the continuance of the COVID-19 pandemic and the daily coverage of case counts and death tolls, attitudes have changed.
"In general, this environment has been a motivator for some people," Frost Brown Todd attorney Jeffrey Dible said.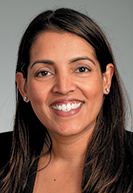 It's not that estate planning lawyers are busier than normal; it's more that their clients feel a greater sense of urgency to get their affairs in order.
Even people in their 20s and 30s who are generally thought to be at a lower risk for the virus have been hospitalized, said Seema Mohapatra, a health law and bioethics professor at Indiana University Robert H. McKinney School of Law. That means that all age groups should be paying attention to estate planning, she said.
But as with everything else related to coronavirus, there have been challenges in preparing end-of-life documents amid social distancing. Court officials have taken steps to provide workarounds to in-person witnessing and notarization requirements, but many clients remain fearful of meeting with their lawyers or uncertain about how to use technology.
That uncertainty could lead to probate challenges once the pandemic has passed, attorneys say. But they're also hopeful that some of the technological changes imposed because of the virus could lead to lasting changes that will benefit the estate planning field.
Workarounds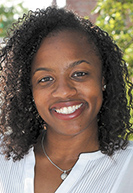 Indiana's estate planning laws were written about a century ago, Krieg DeVault partner Rodney Retzner said, so those laws require wills to be witnessed "in the presence" of the person signing the will. But given social distancing requirements, the Indiana Supreme Court offered a reprieve.
"For probate and estate planning documents executed during the period of this public health emergency, to include without limitation wills and codicils, to the extent Indiana Code article chapter 29-1-5 or chapter 29-1-21 requires attesting witnesses and/or testators to sign those documents in the actual presence of one another, the Court deems permissible substantial compliance with those provisions to include simultaneous or contemporaneous remote appearance by audio-video communication technology …," the Supreme Court held in a March 31 order, which was extended May 1.
Under the order, witnesses and testators must be able to identify one another and see the execution of the document. The document itself must reference the court's March 31 order, describe the methods of remote appearances and signatures, and contain a statement confirming the document will be re-ratified or re-executed within 90 days of the official end of the public health emergency.
Jennifer Norton of Norton Estate Planning & Elder Law in Indianapolis has seen lawyers and clients find creative ways to execute estate planning documents during the pandemic.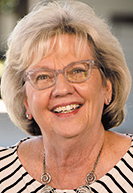 Some lawyers, for example, have set up drive-through signings: the client brings their own pen, or takes one from the lawyer and doesn't give it back, and signs the document through a vehicle window. Norton herself has allowed her clients to get necessary notarization from their local banks, though banks have been shying away from serving as notaries.
Carol Applegate of Applegate & Dillman Elder Law has gone as far as driving to a client's home or care facility to stand outside and watch through a window as the client signs the necessary forms. In the instances when they've had to actually meet a client in person, Applegate and Lisa Dillman have been careful to wear gloves and masks.
"It's been pretty innovative," Applegate said of the workarounds lawyers have found.
'In the presence of'
Similar to the Supreme Court's order on wills, Indiana Gov. Eric Holcomb has suspended the requirement that health care representative appointments be signed "in the presence of" the appointee. That opens up technological options for executing appointments, Dible said, though those options are not without hurdles.

"The challenge is, how do you get a device into the hands of a patient, and will they be able to use it?" Dible said.
Powers of attorney are the biggest sticking point, Dible said, given that they are the only estate planning document that must be signed in the presence of a notary. Electronic signatures are permitted, but remote notarization poses a hurdle.
Holcomb allowed Indiana's remote notarization laws, set to take effect July 1, to instead go into effect March 31. Even so, Retzner said the process of using remote notaries has so far been "clunky."
There have been two ways lawyers have handled notarization requirements during the pandemic, Retzner said. Some have waited until remote notarization vendors have earned the proper certification to work in Indiana, while others have interpreted "in the presence of" to include videos.
"My advice to clients is, when this is done, sign those documents one more time just to be sure they're valid," Retzner said.
Giving guidance
As a former litigator, Dillman expects to see legal challenges arise over the validity of estate planning documents that were executed using workarounds during the pandemic. Her fellow estate planning lawyers agree, saying they expect challenges not only to the validity of documents, but also to testators' capacity.
"Just because the adult child isn't in the frame of the (video) platform doesn't mean they're not over there holding up notes for mom," Dillman said. "It does take a heightened sense of responsibility and observations in those situations."
Validity and capacity challenges could also come as clients make changes to their estate planning documents related to COVID-19.
Applegate, for example, said she has had clients make coronavirus-specific changes to their end-of-life plans. Whereas before a client might have requested that they not be put on a ventilator if they were in a life-threatening situation, the prominent use of ventilators to help COVID-19 patients recover might lead the same client to change their mind, she said.
Mohapatra, however, noted the scenario can cut both ways. A client who has heard stories of COVID-19 patients dying alone in a hospital, for example, might prefer to deal with the virus at home with their families, she said.
Whatever a client's wishes are, the professor said, it's critical that they are written down. Especially in a time when hospital visitors are restricted, it's important for patients to have clear, written guidance for their treating physicians.
Law changes
In Indiana, Retzner said the estate-planning bar is active in researching the probate laws in other states and making changes accordingly to the Hoosier code.
This year, for example, a health care advance directive overhaul bill passed the Indiana House but stalled in the Senate, Dible said. The legislation would have provided for more flexible signing methods — methods that would have been particularly useful during the pandemic, he said. The plan is to introduce the legislation again next year.
There have been multiple changes to Indiana's probate laws in recent years. E-signatures, for example, have been permitted in Indiana since 2018, with remote notarization following in 2020.
To that end, Retzner said the Hoosier state has been making steady progress toward modernizing its probate code.
"We're almost there anyway," Retzner said. "I think this will be the final push to finalize all that."•
Please enable JavaScript to view this content.