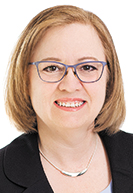 By Rebecca L. Loeffler, Catherine America Tabor
It is no secret that the unprecedented events of 2020 disrupted many industries, and the manufacturing industry is no exception. Before the COVID-19 pandemic hit, the manufacturing industry was still searching for ways to regain the momentum it had reached after the 2008 recession. However, the pandemic drove shutdowns and shortages that the industry continues to recover from in June 2021. Indeed, one of the effects of 2020 was a significant dip in manufacturing employment levels, with last April recording manufacturing's lowest employment levels since 2010. Now, in the wake of recovery, issues and trends like employee health and safety, smarter and better manufacturing technology and digital connectivity are at the forefront of industry changes.
If there is one area that has historically plagued manufacturing operations, it is equipment failures, which are costly and create enormous safety hazards. However, smart machines can help catch mechanical failures before they happen and alert workers when maintenance is needed. Adoption of smart machines would extend the life of factory equipment, create a safer work environment and save money. Additionally, according to the Federal Energy Management Program, adoption of predictive maintenance saves up to 12% over preventive maintenance and up to 40% over reactive maintenance.
However, equipment failures are not the only area in which manufacturers can improve with better technology. The lack of modern digital tools for frontline workers has been apparent for a while, but COVID-19 highlighted how reliance on outdated, paper-based systems strained operations. Manufacturers need to establish a digitally connected network between employees and the machines they are managing. Mobile employee technology already exists, and it can support the manufacturing industry in four major ways:
Reach and connect: Saving time and money by providing better communication to improve operations and maintain employee health and safety.
Digitize: Creating digital versions of essential materials that are easily accessible, helping to keep employees safe, informed and engaged.
Automate: Streamlining redundant processes to increase productivity.
Optimize: Increasing workflow efficiency.
Additionally, there are many other avenues of technological expansion manufacturers can adopt. Robots and other assistive technology have declined in cost and increased their capabilities. According to the International Federation of Robotics, there are a record 2.7 million industrial robots operating in factories worldwide, and expenditure on digital twin technology is expected to grow by 17% this year. With digital twins, manufacturers can replicate new products digitally before the production process begins, ultimately decreasing overhead costs, waste and quality issues.
Further, the industrial sector is dominated by closed, proprietary systems that are not designed for flexibility. These systems prioritize vendor lock-in over innovation. This is costly for manufacturers. Universal automation is the world of "plug and produce" automation software components that solve specific problems in a demonstrated and established way. By removing technology barriers, universal automation allows manufacturing lines and industrial processes to be quickly reprogrammed by engineers as required, even remotely. This heightened agility and productivity is necessary to cater to fluctuating demands.
New technologies can be introduced, upgraded and integrated without wasting time and resources. The interoperable system also has great potential for maintenance and efficiency. With a single, open and heterogenous automation system, maintenance engineers can rapidly find and fix faults and incorporate innovative maintenance technologies to avoid issues. And manufacturers may have help in implementing these major overhauls. President Biden announced his plan to strengthen the U.S. manufacturing sector in the midst of the worst economic downturn since the Great Depression with the "Made in America" executive order, which provides for $300 billion to be invested in R&D and advanced technology and the creation of 5 million manufacturing jobs.
However, pending complete automation (which we believe is quite a while off), manufacturers' biggest asset continues to be their people. There are several areas in which manufacturing employers need to continue to be diligent and proactive in addressing health and safety concerns as the world continues to emerge from the pandemic.
Health screenings
Under the Fair Labor Standards Act, an employer is required to pay for all hours an employee works. This includes the time spent getting their temperature checked before or during work or completing other employer-mandated COVID-19 health screenings or tests. All time between the start and finish of an employee's workday must be paid unless it falls within one of the exceptions in 29 C.F.R. Part 785, such as bonafide meal breaks and off-duty time. Department of Labor regulations require that employees be paid for time spent waiting for and receiving medical attention required by their employer during the workday, including health screenings and tests undertaken pursuant to an employer's COVID-19 practices and policies.
Vaccinations
Whether employers should mandate COVID-19 vaccinations remains a controversial topic, and litigation against those who have opted to do so has already begun. The Equal Employment Opportunity Commission issued guidance last year, which it updated in May 2021, affirming that employers, in fact, could mandate that their employees receive COVID-19 vaccinations, including as a condition to entering the workplace. However, employers must keep in mind their obligation to provide reasonable accommodations under applicable law, such as the Americans with Disabilities Act or Title VII.
Further, the EEOC also affirmed its position that employers may offer incentives to employees to voluntarily provide documentation or other confirmation of vaccination obtained from a third party (not the employer), but it reminded employers of the need to keep vaccination information confidential pursuant to the ADA. The EEOC additionally noted that incentives for vaccination administered by the employer or its agent are permissible, provided that such incentives (whether reward or penalty) are not so substantial as to be considered "coercive."
Duty to protect unvaccinated employees
Finally, employers will want to be mindful of their obligations under the updated guidance issued by the Occupational Safety and Health Administration in June 2021. While this guidance was primarily directed at health care providers, it reminded all employers of their duty to protect their unvaccinated workers from COVID-19, noting that "most employers no longer need to take steps to protect their fully vaccinated workers who are not otherwise at-risk from COVID-19 exposure," provided that no other applicable law requires otherwise.
OSHA provided examples manufacturers could take to assist with fulfilling that duty, including providing paid time off for vaccinations, physical distancing, staggering shifts and breaks, performing routine cleaning and disinfecting, and complying with other applicable OSHA standards. While not creating new legal obligations for the industry, OSHA's announcement provides a good opportunity for manufacturers to evaluate their COVID-19 policies to determine whether any changes are needed to comply with industry best practices, especially in light of OSHA's March 2021 announcement that it will increase enforcement activities related to COVID-19, including enforcement of the prohibitions against retaliation under Section 11(c)(1) of the Occupational Safety and Health Act.
It was a year dominated by what many referred to as "the new normal" — lockdowns, shutdowns, shortages and economic crisis. Additionally, manufacturers had to cope with a rapidly evolving (and often understaffed) workplace while responding to regulations that seemingly changed on a weekly basis. However, with a forward focus on technology, connectivity, health and safety, the manufacturing industry is poised to lead the way to recovery.•
• Rebecca L. Loeffler is a member in the Indianapolis office and Catherine America Tabor is an associate in the Nashville, Tennessee, office of Frost Brown Todd LLC. Opinions expressed are those of the authors.
Please enable JavaScript to view this content.