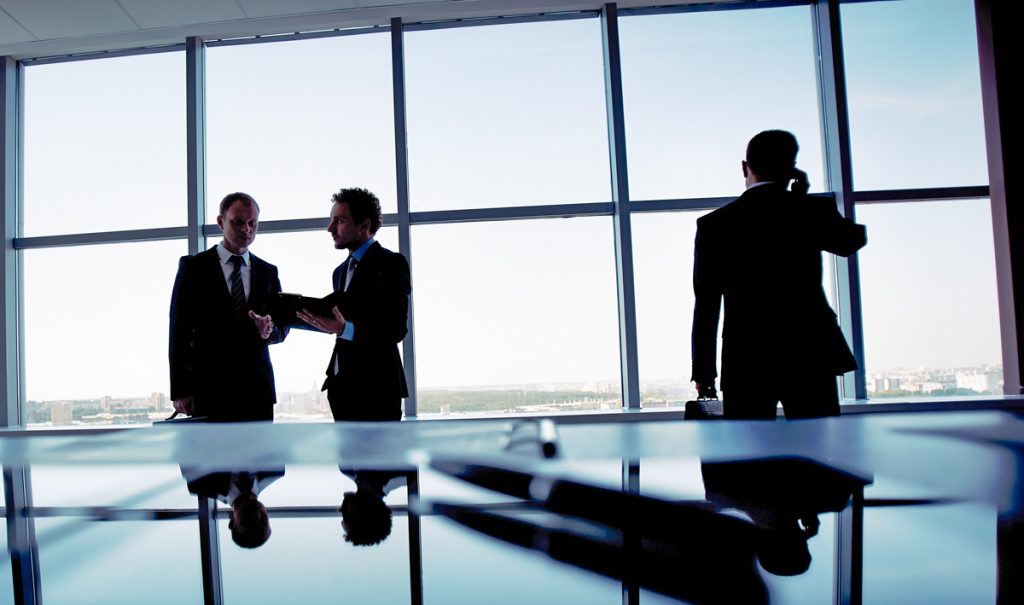 A major shakeup took place among in-house counsel last month after big changes were made to law departments at three prominent U.S. companies. General counsel positions opened up at Tesla Inc., Coca-Cola Co. and Google within the same week, leaving those companies without their general counsel and legal operations heads to steer the ship.
Tesla's acting general counsel Alan Prescott, who took the post in 2017, left the electric carmaker to become chief legal officer of a self-driving car sensor startup after being the fourth head lawyer to leave Tesla since 2018. Coca-Cola saw an even quicker turnaround with the abrupt resignation of Bradley Gayton, who became general counsel for the beverage giant in September 2020.
Mary Shen O'Carroll, Google's first legal operations hire, also announced her resignation after 13 years with the company and plans to join a contract management platform as its chief community officer.
The sudden vacancies in such high-profile positions may seem unusual, or it could simply exemplify the demand for general counsel.
Staying put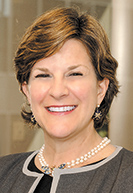 While she's unsure of what specific factors contributed to the departures at Tesla, Coca-Cola and Google, Mindy Crandus Sircus, managing director of Major Lindsey & Africa's Chicago in-house counsel recruiting, said the legal recruiting market is tremendously busy right now.
"Candidates can be very selective and heavily sought-after. But similarly, companies at the same time are also finding themselves busy, so recruiting efforts are definitely up," Sircus said. "The pandemic coupled with the strong economy is creating a lot of opportunities and a strong need at the general counsel level."
As recruiting for in-house counsel rises, University of Indianapolis vice president and general counsel Andrea Newsom is content to stay right where she is. Newsom became the university's general counsel in 2016 after a legal career that spanned government and private sectors. She doesn't plan on making a switch any time soon.
"My preferred method of practice is to be inside where your client is, you are part of the team," she said. "If I worked in a law firm, I'm sure I would really like it, but by the same token, I would be engaged by a client to see maybe a small piece of the client and their legal need, whereas here I can see the whole picture."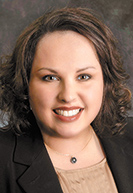 While Newsom isn't interested in seeking another GC position, she said that she anticipates a flood of applicants vying to fill the three high-profile positions.
"It's probably just the nature of the churn and the business. Law schools are reporting more and more new lawyers and people are sort of moving around and moving up. I think that is the natural career progression for attorneys," she said.
Exhaustion from the strains posed by COVID-19 on legal professionals could also be a contributing factor, Newsom said.
"That stretching of attorneys and their talents and skill sets has worn people out. I think people generally are really fatigued, and it could be that some folks wanted to slow things down and that could explain some of the transition," she said.
The increased level of searches Major Lindsey & Africa has seen in the past year for general counsel positions has been higher than Sircus has seen in a long time, and she's been in the business for more than 20 years.
The legal recruiter said that when companies hire at the general counsel level, they are making a commitment akin to a marriage.
"I think millennial and Gen Z change jobs with a great deal of frequency. At the general counsel level, that is not typical, but it is accelerating a bit,"
Sircus noted.
Retaining talent
When filling a general counsel position, Sircus said companies often look not only for substantive skills specific to their industry, but also a cultural fit.
"Someone who is culturally attuned, who is going to be a leader not only in the legal department but in the company, is an increasing ask that we are getting from our clients who hire us to do general counsel searches," she said. "In this time where there is increased demand and more people are looking for general counsel, it can be harder to find someone with specific cultural and emotional intelligence skills."
But once a match is found, keeping the long-term union between a company and its general counsel strong is important, and offering support in that relationship is key. To do that, Sircus said companies often use the anticipated primary tools of increased pay or retention bonuses, as well as increased scope of responsibility and opportunities for expansion.
"We will see how pervasive and long-term COVID proves to be, but location and flexibility on location is another feature that we are seeing both used to retain and recruit at the very highest level," she added. "We are seeing a greater 'ask' by individuals who might want to move out of an urban area. People are asking to be closer to family or warmer climates."
That can be tricky at the general counsel level, she said, because frequently so much of the GC's success is tied to a close relationship to the CEO and other partners. A desire to maintain and encourage human connection in general counsel positions is also a trend Sircus' team has seen lately.
"General counsel are human beings just like everyone else," she said. "They are trying to stay in touch with their teams. Human connection is important for all of us."
Newsom said she feels very supported and cared for by her organization, which offers competitive benefits, health care and retirement, among other things. She's grateful that human connection is present in her work community.
"They are not just my clients, they are my coworkers and friends as well."•
Please enable JavaScript to view this content.