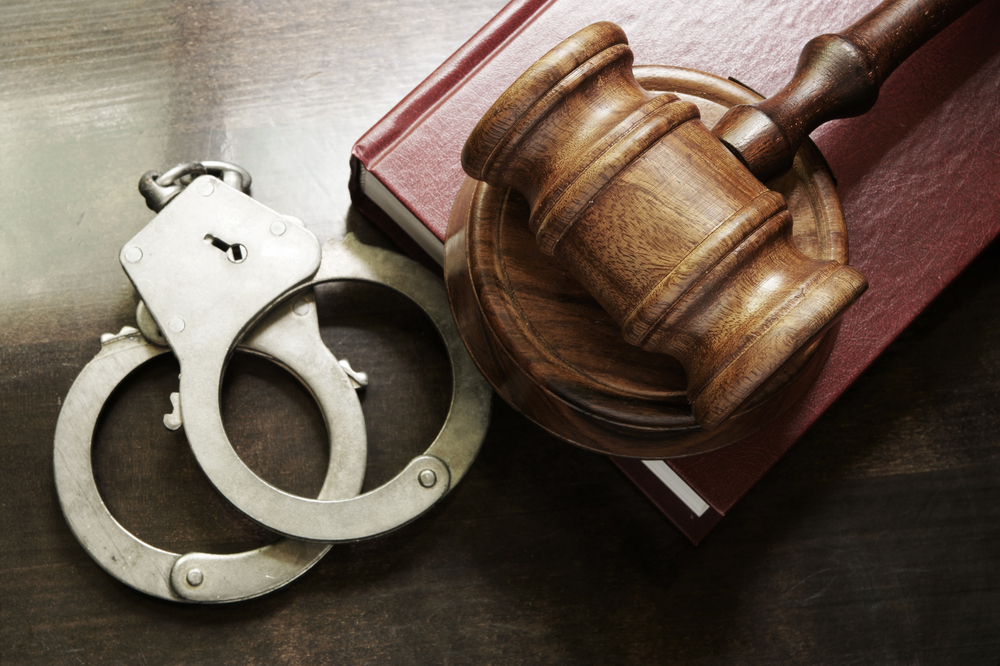 A man who waived his right to appeal his four-year sentence for theft cannot challenge that sentence on direct appeal, the Indiana Supreme Court ruled in dismissing the man's appeal. Two dissenting judges, however, would hold that the appeal waiver is unenforceable due to a trial court error.
Justice Derek Molter wrote for the majority Wednesday in Matthew H. Thomas Davis v. State of Indiana, 22S-CR-253, joined by Justices Mark Massa and Geoffrey Slaughter.
Matthew Davis pleaded guilty to Level 5 felony burglary and Level 6 felony theft in one case and two counts of Level 6 felony receiving stolen auto parts in another. As part of his plea agreement, he waived his right to appeal his sentence.
Davis was sentenced to an aggregate term of four years for both cases, with two years served in the Indiana Department of Correction and two years on community corrections.
But at the plea hearing, the Madison Circuit Court erroneously said, "The one exception is because you have a plea agreement that provides the court some discretion about where your sentence is, in a certain range, you would have the ability to appeal my use of discretion in that sentencing."
No one corrected that statement.
Davis appealed his sentences, but the Court of Appeals of Indiana issued sua sponte orders dismissing his appeals.
The Supreme Court majority likewise dismissed his case.
"Here, both Davis and his defense counsel signed a plea agreement with the State, which the trial court accepted. In exchange for a lower ceiling on his sentence, Davis agreed to waive his 'right to appeal any sentence imposed by the Court, including the right to seek appellate review of the sentence pursuant to Indiana Appellate Rule 7(B), so long as the Court sentence[d] [him] within the terms of th[e] plea agreement,'" Molter wrote. "… In other words, he does not claim that when both he and his attorney signed the agreement waiving his appeal, he misunderstood what he was agreeing to or that his agreement was involuntary."
The high court looked at whether the trial court's misstatement misled Davis and addressed the option of vacating his conviction through post-conviction relief proceedings.
"In sum, Davis's written plea agreement with the State, which both he and his attorney signed, unambiguously waived his right to appeal his sentence," Molter wrote. "If Davis's guilty plea was nevertheless not knowing and voluntary because the trial judge's misstatements misled him about which rights he was waiving, then Davis may demonstrate that through post-conviction proceedings, and his conviction can be set aside. That would restore his right to appeal any sentence and all other rights he waived through his plea agreement and guilty plea."
Justice Christopher Goff wrote a separate dissenting opinion, which Chief Justice Loretta Rush joined.
"I would hold … that the appeal waiver is unenforceable because Davis was affirmatively advised by the trial court, before entry of his guilty plea, that he would retain the right to appeal," Goff wrote. "And, because the appeal waiver can be severed from the rest of Davis's plea agreement, he should be allowed his appeal, rather than having to make an 'all or nothing' challenge to his plea. Allowing Davis to appeal is the only result which fully preserves his unwaived right to do so."
Please enable JavaScript to view this content.