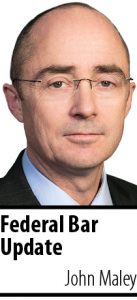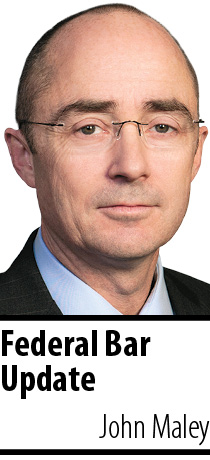 For years now, all federal courts have been using ECF electronic filing along with electronic service of filings and court orders. This system offers great convenience and efficiencies, but in today's litigation practices, with the seemingly nonstop, never-ending inflow of email, the risks of missing a court order are increased.
This proved painful in Seventh Ave., Inc. v. Shaf Int'l, Inc., 909 F.3d 878 (7th Cir. 2018), in which both local and lead defense counsel failed to respond to a contempt motion and then failed to show up for a hearing. Contempt was found by the court, and defendant was ordered to explain its unresponsiveness.
In response to the order, local counsel filed a motion to reconsider, noting local counsel had been traveling internationally and, upon return, did not catch up with email until after the response and hearing dates had passed. Local counsel also noted a breakdown in communication between lead and local counsel, with each believing the other would attend to any ongoing needs in the case.
The district court denied the motion to reconsider its prior order, and subsequently awarded plaintiff nearly $35,000 in fees and costs. Defendant appealed.
The 7th Circuit affirmed, ruling that the "course the district court charted was reasonable under the circumstances." The panel explained: "Presented with a motion alleging that [defendant] had violated the consent judgment, the court sought [defendant's] response. When [defendant] failed to respond, the court effectively provided a second chance by scheduling a hearing, and only then to see nobody show up on the company's behalf. The court's patience ran out and found expression in the contempt order. It is hard to call the court's reaction an abuse of discretion." 909 F.3d at 880.
Beyond highlighting accountability issues when multiple counsel are of record in a case, the Shaf decision shows the serious risks of missing ECF notices. As set forth in S.D. Ind. Local Rule 5-5-(b)(1), "Issuance of the notice of electronic filing constitutes notice . . . ."
So how do practitioners ensure that they see and act upon ECF filings? A few practical suggestions can reduce the risk of missing a court notice in ECF.
First, in your email account create a separate folder for ECF service. Then create a "rule" within your email application to drive all ECF service into a separate email folder so designated. For instance, this author uses the rule term of "uscourts.gov," such that an email that comes from that domain is moved into a separate ECF filings email. Then move that email folder up into the "Favorites" section (if using Outlook) or the equivalent in another email application This technique helps separate the wheat (court notices) from the chaff (spam, solicitations, needless replies to all and the otherwise daily onslaught of innumerable emails). This allows easy, prompt attention to ECF notices, reducing the risk of overlooking a deadline.
Second, consider having a trusted paralegal or legal assistant also receive your ECF notices. So long as we attorneys do not develop complacency because the paralegal or legal assistant is getting such notices, this technique should drastically reduce the risks of harm to staff.
Third, implement a schedule (e.g., weekly) of regularly checking the electronic docket in each case to ensure nothing is missed. This could be delegated to a trusted colleague, paralegal or assistant, or done by counsel of record, along with back-up checks from local counsel.•
• John Maley – [email protected] – is a partner with Barnes & Thornburg, LLP, practicing federal and state litigation, employment matters, and appeals. He clerked for Judge Larry McKinney from 1988-90. Opinions expressed are those of the author.
Please enable JavaScript to view this content.