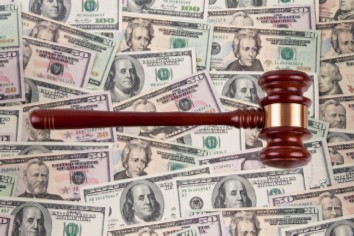 An Indiana man did not have standing to sue a collection agency and the company's letters did not cause him any concrete injury, a split 7th Circuit Court of Appeals ruled Wednesday.
Plaintiff-appellant Kenneth Pucillo leased an apartment with Main Street Renewal LLC. He filed for Chapter 7 bankruptcy on May 30, 2017, and listed past-due rent as a debt he allegedly owed to Main Street.
The bankruptcy court granted him a discharge in September 2017, which included any debt to Main Street. But Main Street was not notified of Pucillo's bankruptcy and had thus placed his account with National Credit Systems for collection in July 2017.
Over the next 18 months, National Credit sent Pucillo two collection letters. Each letter was identical and discussed settlement options. The letters also stated that if payment was made, National Credit "will update credit data it may have previously submitted regarding this debt."
In January 2019, Pucillo filed a lawsuit claiming National Credit committed two violations of the Fair Debt Collection Practices Act. Specifically, he argued National Credit's communications after he filed for bankruptcy made him believe his filing may have been futile and deprived him to a right to a fresh start under the federal bankruptcy code.
He amended his complaint six months later to allege that National Credit's continued communications "confused and alarmed" him.
The United States District Court for the Southern District of Indiana dismissed the case, concluding Pucillo did not have standing under Article III of the Constitution to sue. The court also denied Pucillo's motion under Federal Rules of Civil Procedure 59 and 60 to amend or alter the judgment.
The 7th Circuit affirmed the district court's dismissal, with Judge John Lee dissenting.
Writing for the majority, Judge Michael Brennan said Pucillo's claims alleged only a risk of harms that might occur, not those that had occurred. Thus, the district court correctly found that Pucillo had not alleged a concrete and particularized injury, giving him no Article III standing.
"Pucillo's motion restated arguments that he had previously offered without success, rather than offer new ones. The district court therefore did not abuse its discretion in denying Puccillo's motion to amend or alter the judgment," Brennan wrote.
Judge Thomas Kirsch concurred.
In his dissent, Lee wrote that Pucillo went through the "considerable effort and expense of filing a bankruptcy petition and obtained a discharge of his debts, including the one at issue here."
"With this order in hand, Pucillo had the right and a well-founded expectation to be free from the efforts of debt collectors, like National Credit, to collect on these discharged debts, whether by text, facsimiles, or mail," Lee wrote.
Further, Lee questioned whether the majority opinion would have arrived at a different conclusion if National Credit had sent Pucillo hundreds of letters as opposed to just two.
He wrote that Pucillo had actually suffered concrete emotional injuries as a result of National Credit's actions.
The case is Kenneth Cody Pucillo, formerly known as Kenneth Cody Lock, II, v. National Credit Systems, Inc., 21-3131.
Please enable JavaScript to view this content.