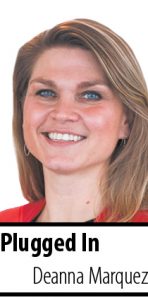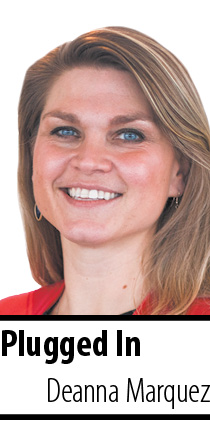 Finding gifts for the legal professional on your list who has everything is always a challenge. Here are some budget-friendly gifts that serve practical needs but still have some "cool" factor.
Rocketbook: Reusable digital notebook
The Rocketbook is a "digital notebook" that is essentially a hybrid between traditional notetaking and the digital age. These notebooks come in an assortment of sizes and work with erasable ink so that the notepads can be used repeatedly without wasting paper or losing your notes. By taking a photo of your notes via the Rocketbook app, you can have them digitally sent via email to you or others, or even save to specific locations in Dropbox and other cloud storage platforms. The tool will also OCR your notes to make them searchable in the future, and if your notes span multiple pages, it will combine into a single document. To erase, simply wipe it clean with a little water and the handy cloth that comes with the book, or just use the eraser on the pens. Although you can do similar tasks from an iPad or tablet, the nice thing about the Rocketbook is that you never have to worry about charging it!
The prices range from approximately $15 – $40 depending upon size and style. https://getrocketbook.com/
Tile: Finder for all your keepers
Tiles are the perfect gift for those who notoriously misplace important things like keys, wallets and bags. These nifty tracking gadgets have evolved over the years and come in a variety of formats. Upon downloading the Tile app to your smartphone or tablet, you can quickly connect your Tile products to begin tracking items using a variety of methods including map view, community find or even via an audible alert to the item being tracked.
The Pro and Mate styles both have the ability to replace batteries, while the Slim and Sticker versions must be completely replaced when the battery life expires. Pro and Mate styles are great to affix to luggage and keychains. The Slim style easily slips into a wallet or padfolio without a lot of extra bulk. The newer Sticker model is perfect to affix to anything from an external hard drive to the TV remote.
Compare product options here: https://www.thetileapp.com/
Amazon is also selling a key organization tool with a built-in Tile tracking device called KeySmart Pro in the $50 range. It is a great way to keep your keys from being a bulky, jingly nuisance in your pocket.
LegalBoards: Keyboard by lawyers for lawyers
This slick keyboard was "designed by lawyers for lawyers," but its functionality would likely be appreciated by paralegals and administrative assistants, too. While this keyboard can be used as a standard keyboard, it can also switch to "legal mode" at the press of a button and unleash 35 legal-specific functions. In legal mode, the keys on the number pad switch to legal-specific functions, such as inserting a §, ¶ or ©, without trying to remember a keyboard shortcut or scrolling through the list of symbols. The number pad also allows the insertion of footnotes, track changes and comments by pressing the corresponding button rather than using the mouse to perform such actions. Keys across the top quickly insert commonly used words and phrases. The goal of this keyboard is to use your mouse less without having to hunt and peck for special keyboard shortcuts.
The standard version is a wired keyboard ($75), but a new wireless version ($85) is available for pre-order now. There is also a smaller version dubbed LegalPad ($65) that is more practical for those traveling often. More information: https://legalboards.myshopify.com/
Duet Display
Multiple monitors in the office are commonplace these days, which can make the restriction of only having a single monitor when working on the road a bit frustrating. Duet Display allows you to turn your Apple or Android tablet into a second monitor by simply downloading the software to your PC or Mac and the Duet Display app to the tablet. The standard plan is a single, one-time fee, while extended plans are available for an annual fee.
Plans range from $9.99 (one-time cost) to $29.99 (annual fee). https://www.duetdisplay.com/
Charging mousepad mat
Many newer phones allow for wireless charging by simply placing the device on a charging pad. To reduce desk clutter, several companies have now released mousepads with built-in charging capabilities. These multifunction mats allow you to charge your wireless mouse and phone at the same time without taking up valuable real estate on your desk. Amazon has many great options ranging from approximately $15 – $40.
For more in-depth reviews, check out https://www.igeeksblog.com/best-wireless-charging-mouse-pads/.
Wishing you and yours a very happy holiday season from the Modern Information Solutions team!•
• Deanna Marquez ([email protected]) is a co-owner of the Indianapolis based legal technology company Modern Information Solutions LLC. Areas of service include traditional IT services, software training and litigation support including trial presentation services. Opinions expressed are those of the author.
Please enable JavaScript to view this content.