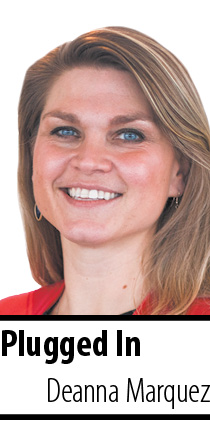 Even pre-pandemic, many of us have "lived" in Outlook all day, every day. Now, in addition to workdays often being longer, many are finding that the volume of email has also increased considerably. In an effort to help reduce the amount of internal email traffic, instant messaging applications such as Teams are becoming increasingly popular.
Teams is an application that comes as part of the Microsoft 365 suite that allows for users to chat with one another in a more instantaneous manner than that of traditional email correspondence. The communication can occur in multiple ways including written one-on-one or group conversations, document sharing and even video chats similar to that of programs like Zoom. The chats are searchable, tend to allow for faster responses and do not clutter up the Outlook inbox.
Recently, Microsoft added a couple of new features directly into Outlook to improve the integration between it and Teams.
Share to Teams
One of the newest tools is a button that resides on the Home tab of the main Outlook screen called "Share to Teams." Upon clicking this button with an email selected, the email can be sent through Teams to an individual or group with or without the attachments. Others can read the full contents by choosing "Preview Email," and they can also see a full copy in the Files tab of Teams. This method allows the data to be kept intact and shared to others on the Team to converse about the plan of action without filling up your inbox with the back-and-forth internal dialogue.
Similarly, something stated in Teams that should be shared via email to a larger group or outside of the organization can be shared without leaving Teams. By clicking at the top of the conversation and clicking the three dots, then "Share to Outlook," a new window will appear with a basic Outlook message prefilled with a note from Teams denoting that it is being shared from Teams. The sender can then address the email as desired and add additional text within the body of the message prior to sending.
This feature is not currently available from the Outlook mobile app; it must be the most recent desktop installations on a Windows or Mac, otherwise it will simply open an Outlook window.
Add online Teams meetings to all calendar invitations
Additionally, there is a new setting in both Outlook and Outlook for the web that allows all calendar invitations to include a Teams meeting link by default. Rather than having a third-party application like Zoom or even having to go in and manually schedule a meeting through Teams, the link to the video meeting and call-in information will automatically appear each time any calendar invitation is generated.
This elimination of extra steps can be initiated through File, Options, Calendar, then checking the box to "Add online meeting to all meetings." Similarly, this option can be turned on within Outlook for the web and the Outlook app installed on a phone or tablet.
Tips
When someone is inactive on Teams for a period of time, Outlook will automatically send a summary email with the "Missed Activity" to try to quickly catch them up. Recipients of such summary messages can reply directly from the Outlook message to eliminate the step of switching back to Teams. Others will receive the response via Teams.
In group chats it is sometimes helpful to tag a specific person to let them know the message is directed at them specifically while still allowing others to be aware of the conversation. To tag someone, simply type an @ in front of their name and the message will link to their name. It will also automatically send an email to anyone away from their Teams to let them know that someone mentioned them in a Teams conversation.
These updated integrations between Outlook and Teams allow for an easier and more efficient way to communicate with others without multiplying the number of daily emails.•
• Deanna Marquez ([email protected]) is a co-owner of the Indianapolis-based legal technology company Modern Information Solutions LLC. Areas of service include traditional IT services, software training and litigation support including trial presentation services. Opinions expressed are those of the author.
Please enable JavaScript to view this content.