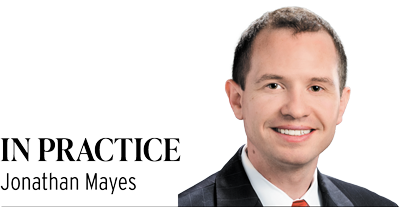 In June 2022, the U.S. Department of Education unveiled proposed changes to Title IX of the Education Amendments of 1972, marking the 50th anniversary of that important federal law championed by Indiana U.S. Sen. Birch Bayh.
Title IX promises an education free from sex discrimination. And the proposed updates restore prior rules that were modified by the previous rulemaking in 2020.
Notably absent from the proposed regulations, however, is guidance on student eligibility to participate on a particular male or female sports team. The department notes that it will address this issue separately in a future rulemaking proposal. But the rule has plenty of other important changes to note.
1. Clarifying and expanding protections to sexual orientation and gender identity discrimination
The proposed regulations add a new section that explicitly prohibits all forms of sex discrimination, including discrimination based on sex stereotypes, pregnancy, sex characteristics, sexual orientation and gender identity. This is a change from the current regulations, which only cover sexual harassment and does not address the other forms of sex-based harassment. Thus, the updates will protect LGBTQ students and employees.
2. Expanding protections for pregnancy and related conditions
The updates include new requirements based on discrimination for pregnancy and related conditions. Distilled, schools must protect pregnant students by providing reasonable modifications. Additionally, schools must provide pregnant employees reasonable break time for lactation, as well as provide lactation space for both students and employees. These are new requirements — the current regulations do not address lactation time and space.
Notably, the lactation space must be a clean space other than a bathroom, shielded from view, free of intrusions and available for use as needed. Although the proposed regulations require a space for both employees and students, the department states that because the standards for the spaces are the same, schools can choose to offer a common space for both students and employees to minimize costs.
3. Addressing off-campus conduct
The current regulations do not require schools to address sex-based harassment in its programs if it occurred outside of a school's education program or outside of the United States. The proposed regulations, however, broaden the geographic scope of a school's obligation to address sex-based harassment, requiring schools to address harassment even if it occurred outside of its education program or activity and outside of the United States.
4. Amending grievance procedures
Under the current regulations, schools are required to adopt and publish grievance procedures for the prompt and equitable resolution of sexual harassment complaints. Under the proposed regulations, the grievance procedure requirements are to be updated to apply to all the expanded prohibitions covering sex-based discrimination.
Additionally, the current regulations require postsecondary institutions to conduct hearings and cross-examinations, but the proposed regulations make live hearings and cross-examinations optional. Other grievance procedure updates include: providing equitable access to an investigation report summarizing the evidence in advance of a live hearing if a hearing is provided; providing supportive measures as appropriate to the complainant and respondent to restore access to a program or activity, which can include counseling, extension of deadlines, changes in class and changes in work; and allowing the decisionmaker to be the same person as the Title IX coordinator or investigator. Previously, these two roles had to be executed by different individuals, but this requirement proved burdensome on underresourced schools and schools that do not have a large number of staff.
5. Standard of proof
When determining whether sex discrimination occurred, the proposed regulations require the use of the preponderance of the evidence standard, unless the clear and convincing standard is used in all other comparable proceedings. If the clear and convincing standard is used in all other comparable proceedings, including other discrimination complaints, then a school can use it in sex discrimination complaints. This slightly changes the current regulations. Under the current regulations, schools must state which of the two standards they use and then apply the same standard across the board for all formal complaints.
Other updates
Other notable updates include: allowing a complainant to file a complaint about sex discrimination even if the complainant has chosen to leave the school's education program or activity; allowing informal resolution even if a formal complaint has not been filed; and clarifying the prohibition on retaliation by defining "retaliation" and "peer retaliation." Retaliation includes any intimidation, threats, coercion or discrimination against someone who has filed a complaint or is involved in a Title IX process, and peer retaliation is defined as one student retaliating against another.
There are also several minor revisions for accuracy and readability, like consolidating all definitions into one section and updating section titles.
Next steps
The proposed regulations were officially published in the Federal Register on July 12. The 60-day comment period remains open until Sept. 12. Presently, implementation of the department's guidance and rules is paused by a federal district judge for the time being. But for now, the notice and comment period proceeds forward as we await the final version of the rule.•
__________
Jonathan Mayes is a partner at Bose McKinney & Evans LLP in Indianapolis. Natalie Wichern, a summer associate, contributed to this article. Opinions expressed are those of the authors.
Please enable JavaScript to view this content.