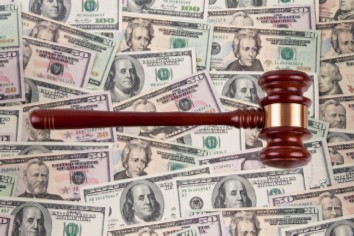 A former treasurer for a labor union in Indianapolis has been convicted of wire fraud after being accused of embezzling $91,951.86 from the organization over a six-year period. 
Matthew Archer, 59, of McCordsville has been ordered to repay the funds embezzled from Laborers' International Union of North America Local No. 1325, according to a media release Friday from the U.S. Attorney's Office for the Southern District of Indiana. 
According to court documents, Archer illegally transferred funds from the union's bank account to his personal bank accounts on multiple occasions between 2013 and 2019. Between 2017 and 2019, Archer also used union funds to pay his personal car loan. 
In addition, in 2018 and 2019, Archer submitted fraudulent labor organization annual reports to the Department of Labor, according to the U.S. Attorney's Office. On these forms, Archer falsely reported the union's assets and overstated how much money was in its bank account. 
To conceal his scheme, Archer created fraudulent bank statements that overstated how much money was in the union's accounts and forged the signatures of the union's auditors on internal reports. 
"For years, this defendant lied and abused his position of trust to line his own pockets at the expense of the union and members he was supposed to serve," said Zachary Myers, U.S. Attorney for the Southern District of Indiana. "This prosecution demonstrates that the Department of Labor and the U.S. Attorney's Office are watching, and those who embezzle funds will be held accountable." 
Please enable JavaScript to view this content.