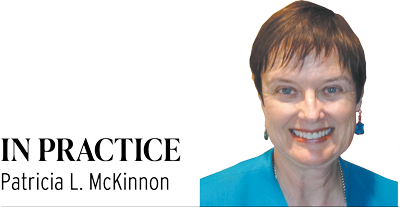 You have to adapt to your clients — they will not adapt to you: About 10 years into practice, I realized that not all of my clients understood my legal advice in the same way. Some heard everything I said. Some heard nothing. Some wanted to communicate by phone while others preferred email. Some did better with drawings and diagrams while others preferred written explanations. It's your job to figure out how to communicate with your clients in a way they understand and remember.
Listen, listen, listen: Let the client finish telling the story before you interrupt with questions. Repeat back the important points of the client's story before you start trying to give legal advice. For example, "So you feel that the other side didn't do X … ." Don't be afraid to ask your client questions. The client needs to feel you are listening before the client will be open to accepting your legal advice.
Get your client on the same team: I tell my clients, "We're like those big horses pulling the beer wagon. Both of us have to work together to move the wagon. I can't do it alone." Ask the client's opinion on incurring costs before you schedule depositions, prepare discovery requests or agree to a continuance request from the other side. It's the client's case — not yours.
Manage your client's expectations: In our line of work, the customer is not always right. I tell my clients, "You're not paying me to be your friend. You're paying me to tell you how the judge might look at your case." Your job is to explain how the process works and how it applies to their facts. Double-check your client's story before you approach opposing counsel. Always give yourself additional time before telling a client you will complete a task by a certain date. Under promise, but overperform.
Be careful what you say to your client about opposing counsel or the judge: Everything you say about the judge or opposing counsel will make it back to them — eventually. Be especially nice to court staff. They can make your life a lot easier if you treat them well. The legal community is a lot smaller than you think. The grace you extend to opposing counsel will be the grace extended to you.
The imposter syndrome is real: You may feel like, "I don't really know what I'm doing" in the first few years of your practice. This is normal. Establish a support system of other attorneys who are willing to listen to you vent. Try to find a good mentor in your area of practice. Consider working as a part-time deputy public defender or deputy prosecutor to hone your trial skills. Remind yourself, "It will get easier … someday."
Don't take your losses personally: My motto: "My client's losses are not my losses. My client's wins are not my wins." You didn't make the facts in your case. I tell my clients that going to court is like playing a card game: The judge is the "dealer" trying to see which attorney has the better hand. My client is standing behind me handing me cards to show to the judge. Sometimes my client hands me a two; sometimes it's an Ace. The cards are the client's facts in the case. I can't make these cards. Only my client can.
Your reputation is affected by every single case: Remember in high school physics when your teacher explained that a table is not really solid but composed of constantly shifting atoms? The same applies to your reputation as an attorney. Resist the urge to provide your client with legal advice before you're ready. It's OK to say, "I need more time to research or review before I give you an answer." You don't want to accidentally give the wrong answer. That's called "malpractice."
You will burn out if you don't figure out how to take time off: Set realistic boundaries with clients at the beginning of the case. If a client complains that you're not available 24/7, ask the client if they'd want a doctor to operate on them who hasn't had a day off? If you have trouble ignoring client emails while you're out of the office, then schedule your vacations when your client may be on vacation, such as over a three-day holiday weekend.
Ask yourself, "How many clients are enough?": What's the dollar value of personal time off, or time with your family or friends, worth in exchange for not making more money? If you don't consciously make a decision on this issue, then you're making a decision by default — work wins. I tell my young attorney mentees, "Being an attorney is like trying to win a pizza contest. What's the reward if you win? More pizza."•
__________
Patricia L. McKinnon is a certified family law specialist with an office in Indianapolis. She has been inducted into the Hall of Fame for the ISBA'S General Practice Section. Patty would like to thank the members of the Indy Family Law Facebook page for suggestions for this article. She would also like to thank her two greyhounds, Dresser and Buddy, for listening to multiple versions of this article without complaining — too much. Opinions expressed are those of the author.
Please enable JavaScript to view this content.