Litigation isn't the only means of resolving public complaints in the Indiana Attorney General's Office.
In fact, the office has a dedicated staff working every day to help consumers and businesses come to agreements outside of the court system.
The Consumer Protection Division, located on the fifth floor of the Indiana Government Center South next to the Statehouse in Indianapolis, is the AG's second-largest office.
Thousands of consumer complaints go through the attorney general's office each year, and it's the duty of CPD's mediation team, which has four full-time employees, to help determine which cases can be resolved by means other than litigation, or to point the division's litigation attorneys to cases that may require legal action based on the trends they're seeing.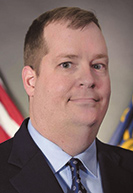 Scott Barnhart, director and chief counsel of the CPD, oversees various aspects of consumer protection enforcement and professional licensing. Barnhart said the mediation department plays an important role in the division, often helping businesses, consumers and the government save money in the short- and long-term.
"Litigation is expensive," Barnhart said. "It's expensive for the companies and the government, and if we can find creative ways to solve disputes and cut those off at the beginning and prevent litigation, that is a good outcome. From a consumer protection standpoint, it's a good opportunity to say, 'Let's see if we can resolve this.'"
The 'first line'
Since Jan. 11, CPD's mediators have received 2,681 new complaints, according to the AG's office. Tracked by industry code, 577 of those were in used car sales and 257 involved landlord-tenant complaints.
The mediators have settled 841 matters since Jan. 11, with refunds issued in 399 matters. Since Attorney General Todd Rokita took office on Jan. 11, 2021, his office estimates $4,962,490.16 in total value has been returned to consumers through mediation.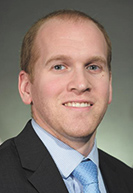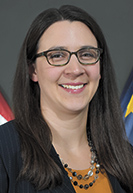 Mark Snodgrass and Tamara Weaver, both deputy attorneys general in consumer litigation, work with the mediators n a frequent basis.
"We have a lot of experienced mediators who can spot patterns with practices — whether it's the same bad actor or whether it's across an industry," Weaver said. "It's useful for them to see the breadth of the complaints we're getting and to funnel and distill them down and say, 'Hey, we are getting a lot of complaints in this area and then elevating that to further review for our attorneys.'"
Snodgrass agreed, adding that the personal element of having mediators contacting consumers and businesses makes a difference in settling complaints.
"A lot of consumers want their issues resolved, but they also want to know someone is looking at it and cares and is trying to resolve it," he said. "(Mediators) talk to most of the people who file complaints. For cases where we get a lot of similar complaints, the mediators can issue-spot and go to the businesses and say, 'Hey, we have another complaint on this topic, and you did this to resolve it.' The mediators really help the attorneys focus on the cases that really deserve litigation.
"… The mediators are really our first line of issue spotters," Snodgrass added. "I work closely with our auto analyst, Michael Buckman, and he has a checklist of things he looks for going into each complaint. It's a layered approach."
If a case doesn't require mediation or litigation, the mediators can also help point consumers and businesses to the correct regulatory agency to solve a dispute.
Value for both sides
A few of the cases the mediation department has worked on recently have brought big dollars back to Hoosier consumers.
Earlier this month, a multistate settlement was reached with ticket reseller StubHub concerning the company's refusal to pay refunds to consumers for concerts, sports events and other events canceled as a result of the COVID-19 pandemic. The settlement, made public Sept. 14, says 6,800 consumers residing in Indiana, or who purchased tickets for events in Indiana, will receive full refunds.
This past May, mediators also helped obtain nearly a half-million dollars in restitution for Indiana consumers who bought trips to travel in 2020 from a Colorado-based company that sells European tours to music students. The company, Voyageurs International Ltd., later canceled excursions due to the COVID-19 pandemic.
While often benefiting the consumer, Snodgrass said businesses can also benefit from mediation.
"I think (mediation) gets overlooked by businesses a little bit," he said. "This is, in a way, a resource for a business to address a complaint short of litigation. Businesses can learn from it, too. A lot of the complaints we receive, if there is something wrong, it's not necessarily the business that's trying to act inappropriate. They may be able to get set on the correct path through the mediation process."
Barnhart agreed, saying businesses generally don't want litigation, and mediation is a way to show they are good corporate actors.
Mediating during the pandemic
Ernesto Herrera, who has worked in the AG's office in various roles since 2004, and is CPD's longest-tenured mediator, said that the department has seen an increase in the number of complaints regarding price-gouging, evictions and online issues since the pandemic's start.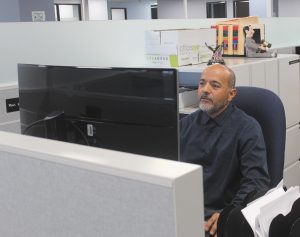 While many consumers turn to the web to air their grievances, Herrera said he feels it's important that consumers continue to file to CPD so action can be taken by the state.
"Sometimes consumers file a complaint, and they expect to be treated exclusively," Herrera said. "Sometimes that is not the solution, but they need to know it's good to bring those complaints forward so we can establish a problem. If people don't let us know, we won't know. We can go online and read blogs and comments and things like that, but we need people to file complaints."
Weaver said the pandemic has presented new challenges, but CPD was well-equipped when most state employees had to go digital last year.
"Our system has been kind of cloud-based already," she said. "Really, it was getting our workforce adjusted. We did have a big influx of complaints as the pandemic started. … I think that our system was well set up to handle those and dole them out and get them addressed."
Buckman who exclusively works in auto complaints, put his work plainly.
"We just want the easiest resolution for both parties," he said.•
Editor's note: This article has been corrected.
Please enable JavaScript to view this content.