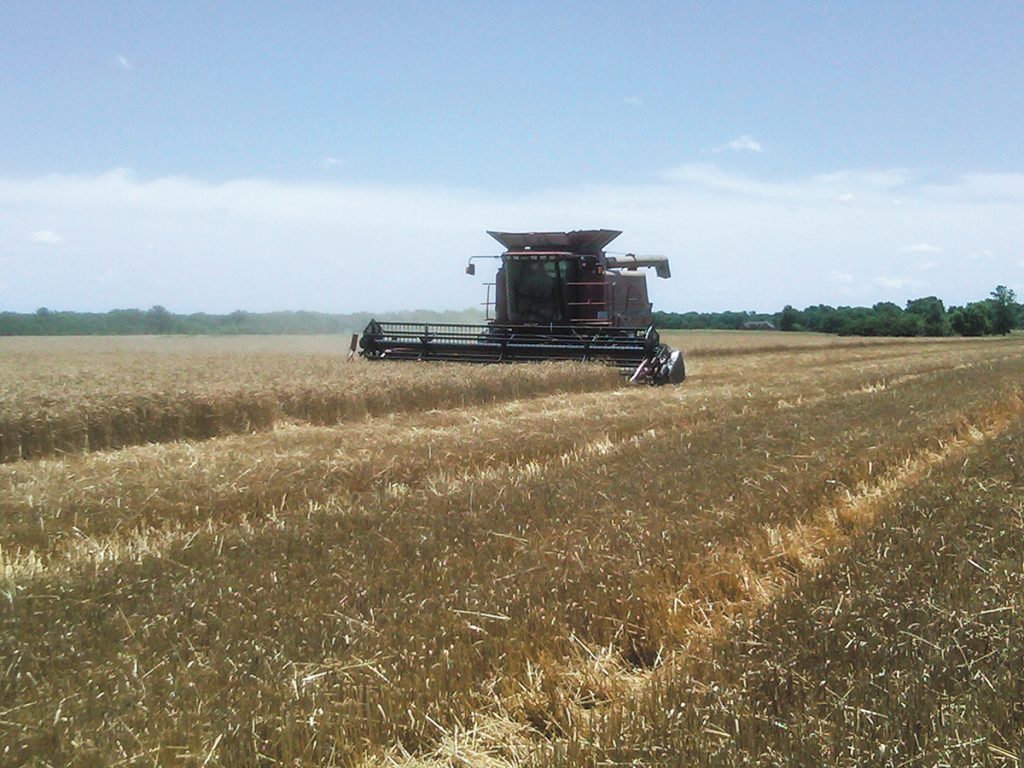 Professionals who are decades deep into their careers and who may have a yearning for more knowledge on legal and agriculture matters now have an opportunity to set themselves apart in their fields through a first-of-its-kind degree program offered by Indiana University Robert H. McKinney School of Law and Purdue University.
Students who complete the dual-degree program will receive a Master of Jurisprudence from IU McKinney and a Master of Science in agricultural economics from Purdue University.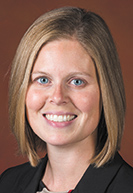 Legal training offered through IU McKinney emphasizes the understanding of regulatory oversight, administrative agencies' roles, policy questions and transactional structures. Purdue, on the other hand, offers an in-depth understanding of the food system's economics and the economic concepts and theories required to make effective decisions in a dynamic industry.
The two mainstay Hoosier universities coupled together are a "match made in heaven," according to Miki Pike Hamstra, assistant dean of graduate programs at IU McKinney.
How it works
Students must first go through two application processes and gain admission to both schools before they can enroll in the 51-credit dual degree program, Hamstra said.
Individuals enrolled in the new program will earn the M.S. degree after completing 21 credits from Purdue's department of agricultural economics and 15 credits from IU McKinney. They will then receive the M.J. degree after completing an additional 15 law credits from the law school.
The M.S. in agricultural economics consists primarily of online courses with three required periods of in-person residency. Two of three residency sessions are held at Purdue's West Lafayette campus, while the third session is held at an international partner school. The M.J. degree program will be taught through evening, online and hybrid courses.
In 2017, Indianapolis attorney Amy Cornell of Bose McKinney & Evans was selected to create a steering committee consisting of national, state and local experts in the law and agro-sciences to craft the program after the Indiana Legislature approved two years of funding for a pilot program focused on the exploration of agricultural law.
After a few brainstorming sessions and a decision about which degrees to offer, conversations turned to shepherding the decision through the academic process in both schools.
"We have been plugging away at it. It can take some time to get things through the system on both campuses, so we are really excited to gets things going," Hamstra said.
The dual degree's steering committee proposed that the program "combines the strengths of Purdue agriculture with IU McKinney's offering of a Master of Jurisprudence degree offered to professionals who do not intend to practice law."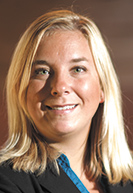 Furthering careers
Brianna Schroeder, a partner at Janzen Schroeder Ag Law, said she thinks the program is a great step forward in the agriculture world.
"As a lawyer, I would love to have a client who has someone with this background. That would be a really great partner to work with when advising a client," Schroeder said. "You would be communicating with someone who, presumably, when they are done with the program will have a really good handle not just on the ag side or the ag-econ side, but will also have a baseline of knowledge about all of the regulatory, licensing, permitting."
For Hamstra, a unique feature of the program is that it's geared toward midcareer professionals who are interested in legal education but not actually practicing law.
"A lot of midcareer professionals think the time has passed for them to do an amazing program, or that it's no longer possible for them to go to law school, that they should have done that 20 years ago," she said. "Well, the answer is no. We welcome the ag experts as they are."
Cornell agreed, saying the program offers a new area of expertise to other professionals.
"Someone could have an economics degree, and they have that type of role in the company that is more on the business side. It's so helpful to them to have these law courses to better understand how their role fits in with the overall regulatory and legal scheme of what we are dealing with," Cornell said. "You can have some additional law training without having to commit to three years of law school."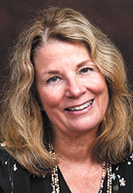 For IU McKinney vice dean Cynthia Adams, the program offers dual-degree recipients a solid foundation in the law as well as in agro-economics.
"The benefit of this is that they will be able to distinguish themselves in the food and agro-business industries," Adams said. "Plus, because of the law background, they will be able to position themselves to make significant contributions and creating and promoting food and agricultural policies that will make good sense in today's ever-changing world."
Making an impact
Cornell, a Purdue undergraduate with an agriculture and regulatory background, said she has seen an interest expressed by many students over the years for an M.J.-M.S. program.
"Agriculture policy is a pretty small field and so I often get questions from current undergrad students or law students that may be may be interested in that type of career path or policy path," she said. "I know that there has been excitement around the program and most are looking forward to it."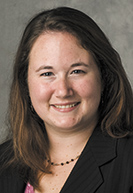 The dual M.J.-M.S. degree is thought to be the first of its kind in the nation, integrating the realms of both agricultural economics and law, said Nicole Olynk Widmar, associate head and graduate program chair in Purdue's agricultural economics department.
"Having a dual-degree program fulfills a lot of need in the industry," Widmar said. "I think there is a really interesting and potentially fruitful collaboration in bringing together cohorts of students who have joint interest, but may not have interacted otherwise."
While the dual degree is important, Widmar said she also hopes to see growth in the intersection between individuals seeking legal knowledge and people seeking an understanding of agro-economics.
"I think particularly as ag becomes complex and we think about things like intersection with trade and all of the different components that are increasingly complex or quickly changing, and we think about navigating all of those, I am excited to see students be able to do both in a dual-degree setting with peers that have similar interests," she said.•
Please enable JavaScript to view this content.