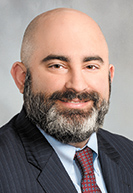 By Jason Mizzell
The importance of electronic data in discovery is ever increasing. Sensitive personal and commercial data is routinely stored on computers, smartphones and in the cloud. The ubiquity of modern electronic communication has made it so that almost every litigated dispute now involves — at the very least — a request for production related to emails.
With this increase in electronic communication comes a corresponding decrease in the formality of official communication. In the 1950s and 60s, a careful, considered memorandum written on a typewriter and sent via mail or courier might contain crucial, essential information related to company directives and objectives. Nowadays, the same kind of communication may be contained in a quickly typed email instantly delivered to an entire company. National policy can even be dictated by a tweet!
One needs only think of their own email habits to realize that the relatively modern informality and brevity presents challenges to litigators. For example, paper letters exchanged over a period of weeks are far easier to discover and analyze than a 30-email thread covering a similar topic. Each one of those 30 emails could have its own sub-thread to analyze.
In professional settings, even more informal methods of communication are becoming increasingly prevalent through text and chat messages and applications such as Facebook Messenger, Slack, WhatsApp, Google Chat and Microsoft Teams. Although texting and messaging have been around since the dawn of the internet and probably with your first flip phone, only recently have these forms of communication become sufficiently popular as to be the primary form of communication in some business settings.
Texts and chat messages are informal and fragmented forms of communication that can be hard to address in both written discovery and the technical collection of documents. So here are a few suggestions to help attorneys who are just starting to grapple with this developing area of electronic discovery:
• It is a general maxim in discovery that you should be careful what you wish for. But this is especially true when it comes to more informal forms of communication. If you thought an email dump was painful to navigate, a text message dump is torture. Never ask for all text or chat messages at once.
• If your request for production is too broad, you might be in for every litigator's favorite thing: a document dump. Always be willing to work with opposing counsel either before or after you put forth your requests to try to limit the amount of information that is going to be produced. Text messages can contain an awful lot of irrelevant garbage; you do not want to sift through all of it.
• This is almost considered "Discovery 101," but it bears repeating: target what you are looking for. Specify dates and times, subjects and individuals. With text messages, even asking for communications with just one individual can generate thousands of pages of messages. It is simply better practice to focus your inquiry; you can always ask for more later on if necessary.
• You should almost never seek "native" versions of text messages or chat messages. Although "native" versions of spreadsheets and proprietary documents are the industry standard, a "native" version of messaging data is probably not even useable. Even a CSV extraction is probably not particularly helpful given a large amount of data. Trial Rule 34 tells attorneys that we can produce electronic documents in the form in which they are kept or in a reasonably useable format. With messaging data, you almost always want to lean toward reasonably useable.
• Ask for preservation of text messages in your litigation hold letter and, in turn, make sure you tell clients to stop any automatic deletion of texts when you receive a litigation hold letter. Lots of phones have automatic deletion periods for text messages; you don't want to risk your case by not specifically asking for messages to be preserved or by inadvertently spoliating evidence.
• When collecting texts or messages, strongly consider relying on third-party vendors or your dedicated litigation support team, if your firm has one. There is quite a bit of risk for you as the attorney if you are extracting messages yourself or relying on your firm's IT generalist. You need to be prepared and able to defend the technical method of extraction and adequately document the process should it later come under scrutiny. You want to be absolutely certain that nothing is missing. Even more importantly, you do not want to be a witness in your own case because you used an informal text message extraction process. Let the experts do their jobs.
• When facing tens of thousands of pages worth of text messages, consider using an early case assessment process with your team. Third-party vendors and software providers are increasingly making early case assessment tools available. These tools allow you to quickly analyze large volumes of data to focus only on those portions of the data that are directly relevant to the matter or that are responsive to the discovery requests you are focused on answering.
• When going about your document collection, never underestimate your client's ability to forget — or, heaven forbid — conceal messages from you. Oftentimes it simply does not occur to clients that text and chat messages are responsive to document requests or otherwise information that they need to disclose to their attorney. As attorneys, we have an affirmative obligation to make sure that these kinds of messages are not just mentioned in passing but rather, emphasized. It needs to be made explicitly clear in order to protect client interests and ensure that they do not inadvertently expose themselves to the risk of discovery sanctions.
• To that end, ask your clients about texting habits; do they use lots of emojis? Do they use informal language? Are there any common words related to the matter that should be searched? Is there protected information contained in text messages or on a device? Are there sensitive issues that the attorney should be aware of? Lay it all out there.
• The last point is particularly important with respect to text and chat messages: because of the relative informality of this type of communication, sometimes people are more willing to say things that they would never dream of — not even in a professional email or an in person. Much of this you may not be able to avoid producing to the other side, but you should at least be aware of what exists to help prepare your client for any fallout. No attorney or client wants to be blindsided by an embarrassing text in a deposition.
As attorneys today (and as humans), we simply cannot ignore text and chat messages. These forms of communication are only becoming more prominent with time. They are also becoming more important in the courtroom. Before it's too late, do yourself a favor and add this to your to-do list or New Year's resolutions. Communication is only going to continue to evolve.•
• Jason Mizzell is an associate at Kroger, Gardis & Regas LLP. Opinions expressed are those of the author.
Please enable JavaScript to view this content.