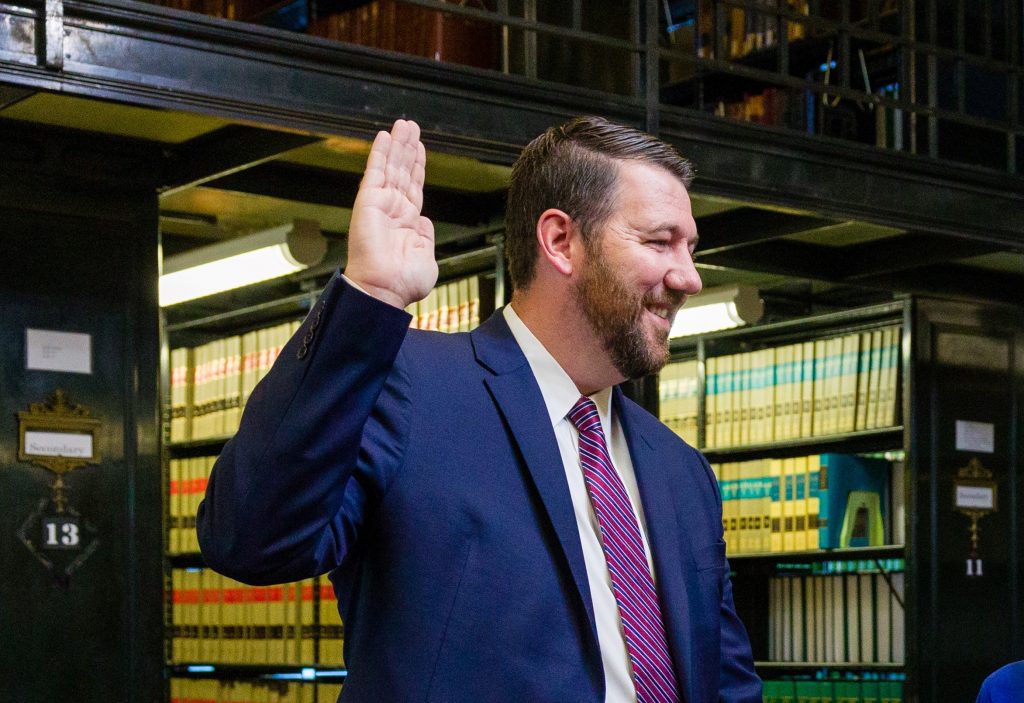 Indiana Supreme Court Justice Derek Molter has officially joined the high court's bench.
On Thursday, Molter took the oath of office as the state's 111th justice during a private ceremony in the law library at the Statehouse.
Molter succeeds Justice Steven David, who moved to senior judge status on Thursday after he was honored during a retirement ceremony on Tuesday in the Supreme Court courtroom. An official robing ceremony for Molter will be held in November.
The newest Indiana justice was chosen by Gov. Eric Holcomb on June 10. The seven-member Indiana Judicial Nominating Commission interviewed Molter in February and April, along with 18 other candidates vying for the open justice position.
Molter has spent the last year as a judge on the Court of Appeals of Indiana. Prior to that, he had been an attorney at Ice Miller since 2013, as well as previous stints as an associate at Arnold & Porter in Washington, D.C., and a law clerk for Judge Theresa L. Springmann of the Indiana Northern District Corut.
Twelve Hoosier lawyers and judges have applied to fill Molter's vacancy on the COA. Interviews for the position will be held on Sept. 27.
Learn more about Molter's ascent to the Supreme Court bench in the Sept. 14 issue of Indiana Lawyer.
Please enable JavaScript to view this content.