The U.S. Attorneys' Offices in the Southern and Northern Districts of Indiana will soon get a boost in the number of assistant U.S. attorneys on their teams.
The U.S. attorneys in both districts say they hope those additions will help them go after more cases, including affirmative civil rights actions, and create more efficiency in handling a growing amount of electronic information.
In the Southern District, the federal fiscal year 2022 budget will allow the office to add eight new assistant attorney positions. That will bring the total to 51, an increase of 11 from 2018, according to data shared by the office.
The Northern District will add four assistant attorneys this year, bringing its total to 46. That's an increase of eight compared to 2018, according to the office.
Expanded civil rights footprint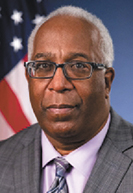 Both the Northern District and Southern District plan to dedicate one of their new AUSA positions to the area of affirmative civil rights work in the civil division.
U.S. Attorney Clifford Johnson in the Northern District of Indiana said affirmative civil rights work has been a gap in the office. Most of the civil division is based on defending cases, he said, rather than doing things affirmatively and trying to have a broader impact.
But Johnson said the resources just haven't been there to do that.
"I almost see it as we're on the cusp of entering into an area I've always wanted to get into," said Johnson, who was appointed and confirmed to his position in 2021.
Another civil rights attorney will work in the criminal division, he said, along with the other two additions.
In the Southern District, U.S. Attorney Zachary Myers said the lone addition to the civil division will also work on affirmative civil rights cases, and the rest will be in the criminal division.
Myers, who was also appointed and confirmed in 2021, stressed that the new jobs aren't just about sitting and reviewing discovery or researching and writing.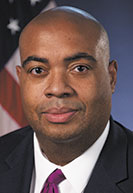 "You are out there in federal court very soon after joining this office and swearing to protect and defend the Constitution of the United States," he said. "You're standing up in court and before a judge … and saying you're here on behalf of the United States. That really matters to the people who do this, and hopefully to the people who want to do this."
Information overload
Both districts will also use the expansion in resources to focus on the amount of information that their offices handle.
In the Southern District, that means using a new Discovery Center to support both the criminal and civil divisions.
Myers said the quantity of information his office has been obtaining through investigations, discovery and litigation is "moving through the roof." Having software to support that amount of information is important, he said, but so is having someone who can lead the Discovery Center.
A Discovery Center is a type of Litigation Support Unit, according to the Department of Justice, which said last year that U.S. attorneys' offices are storing 10 times the amount of electronic data that they were in 2016.

Southern District First Assistant U.S. Attorney John Childress said the Discovery Center will be a nice addition for the office because it will allow everyone to be more efficient in the exchange of data, whether that's through sharing reports with defense counsel or taking in information from a grand jury subpoena.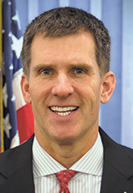 Plus, it will allow lawyers to do more "pure lawyer work," he said.
'We have to make a judgment'
U.S. attorneys are always in the position of having to make decisions about the best use of resources, Johnson said.
"Every case we take, we have to make a judgment," he said. "What will be the consequence, or what will be the benefit?"
That's especially true for criminal cases, Johnson said.
Myers added that he and probably every other U.S. attorney feel the same kind of pressure.
"That is one of the hardest things about being a prosecutor," he said, "knowing that there are more cases that should be done and could be done than you ever really have the resources to do. How do you manage that effectively so that each of the cases is getting the attention that it needs and deserves?"
Part of the pressure that comes with the position, Myers said, is that while many offenses are crimes both at the federal and local levels, sometimes it's not practical for a local prosecutor's staff to take on the more complicated cases. Sometimes, he said, if the federal government doesn't get to a case, it's not happening.
"It's hard to look at something and say, you know, 'I'd like to be able to do this, but I can't, because we know we just don't have bandwidth to do that the way it should be done,'" Myers said.
'Multiple tasks and multiple jobs'
First AUSA Childress has been with the Indianapolis office for about three years — he was the district's acting U.S. attorney before Myers was appointed — and has been an assistant U.S. attorney for 17 years.
The Southern District is "wildly underresourced," he said, considering the district covers the bottom two-thirds of the state, including Indianapolis.
A lack of resources can affect the work of the office, Childress said.
"Without a doubt, it forces our people to take on multiple tasks and multiple jobs in the office that wouldn't be necessary with more people," he said.
Part of the benefit of adding more assistant attorneys is allowing the districts to place attorneys into more specialized areas and cutting back on the number of attorneys who have to "wear so many hats," as Childress put it.
It's not really possible to put a number on the difference it will make to have more resources, Childress said, but it doesn't take a stretch in reasoning to anticipate the impact.
"It just stands to reason that more available assistant United States attorney hours will mean more impactful cases we can do," he said.•
Please enable JavaScript to view this content.