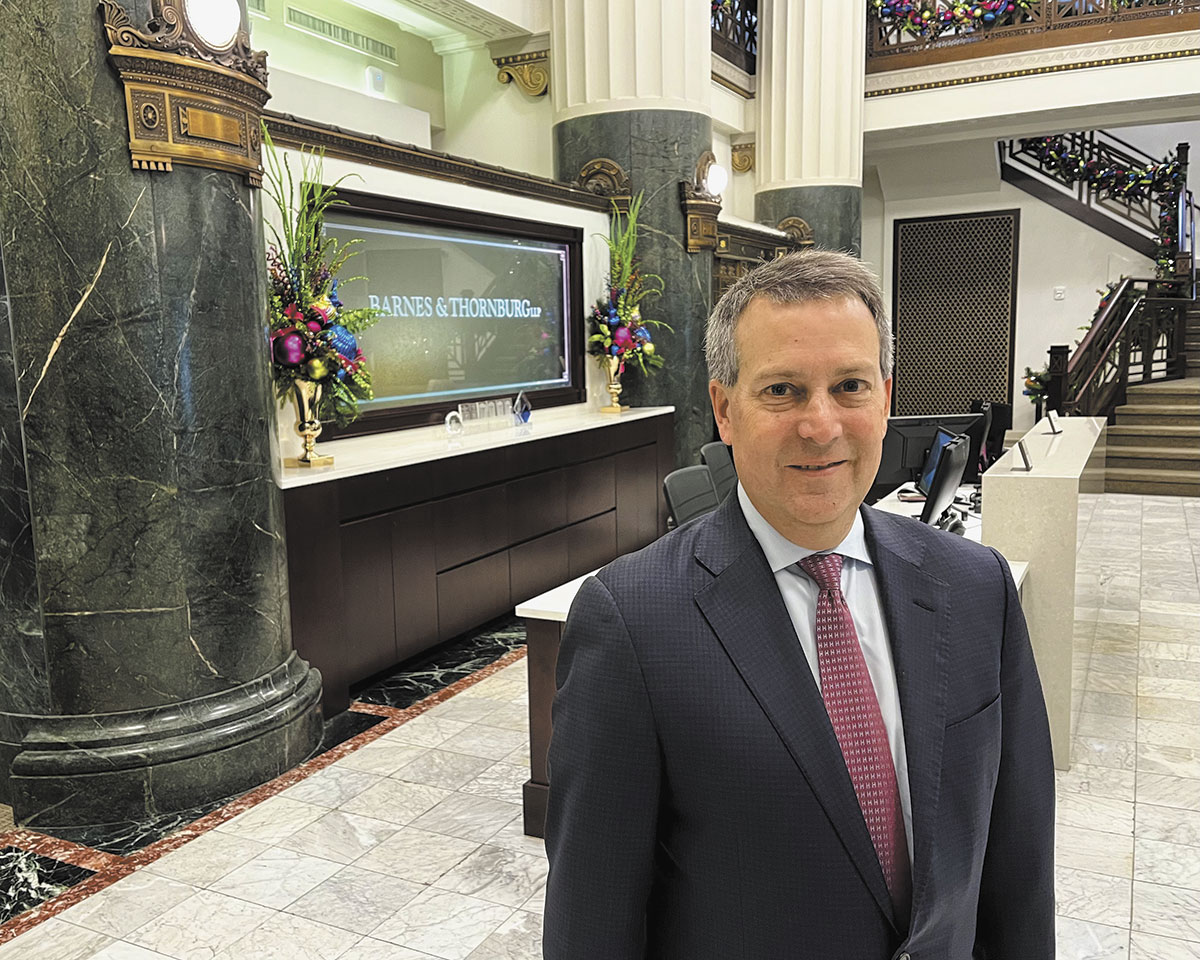 Andrew Detherage recounted the times Barnes & Thornburg had a different idea.
Seated in the first-floor conference room of the firm's downtown Indianapolis office, he noted the foresight the partners had in buying the high-rise building that sits about a block south of Monument Circle. He also recalled how the firm merged with some Hoosier neighbors to become a statewide law firm, and then how they looked west and opened an office in Chicago.
"People thought we were crazy," Detherage said.
However, Detherage credits the decisions and chances past partners took with enabling Barnes to be entrepreneurial. The firm has continued to grow and evolve to meet the demands of the marketplace while still maintaining a culture that attracts and retains top talent.
"I think the approach of the firm has always been not just to focus on what's best for today, but also what's best for the future, and make good decisions that will benefit us in the future," he said. "So in that sense, to me, that always will be the recipe.
"Now, how that gets implemented evolves over time," he added. "The market is always changing."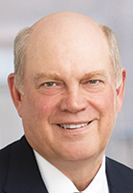 Detherage is now applying those history lessons and putting his own imprint on Barnes, having taken over as the firm's managing partner on Nov. 9. His predecessor, Robert Grand, was at the helm for eight years and had an outsized impact. During Grand's tenure, Barnes increased its gross revenue 66% from 346 million in 2014 to $575.5 million in 2021, and its attorney headcount grew from 580 to more than 700.
In the announcement of the leadership change, Grand said Barnes would remain successful under Detherage's leadership.
"Having collaborated with Andy throughout his time at Barnes & Thornburg, I couldn't be more confident in his ability to take the reins," Grand said. "He's a thoughtful, strategic and generous leader and will undoubtedly be a fantastic managing partner as the firm enters this exciting next chapter."
At the head of the conference table, the new leader was relaxed and personable, even quipping, "You're assuming anybody listens to me," when asked how he is getting his attorneys and staff to return to in-person work. He is also honest when he acknowledges he is not sure what the hallmark of his tenure as the firm's leader will be.
Detherage said he wants Barnes to continue to grow and preserve its culture. To do that, he said, the team will have to take critical looks at themselves as they develop the best plan to keep moving forward and keep a focus on positioning the firm for future succees.
"For me, it's just thinking about the future, building as strong a firm as we can, strategically grow where we can and, in the best ways for us, making good decisions that make it a better place for lawyers that come after us," Detherage said. "I, along with all of us here today, are the beneficiaries of many decades of that at our firm."

New York footprint
Detherage started at Barnes even before he held a J.D. degree, working as a law clerk at the firm during his second year of law school. He then joined as an associate after graduating from Indiana University Robert H. McKinney School of Law in 1990.
The opportunities to establish and expand his practice as well as to serve on the management committee for 20 years have kept him loyal to Barnes, Detherage said.
As Detherage takes over the firm, he will likely not have to brace for any great economic upheaval or global disruption.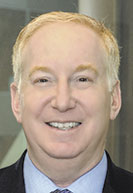 David Schwartz, managing director of the Partner Practice Group at Major Lindsey & Africa, said the legal industry, as a whole, is currently healthy even while the market appears poised to cool and return to pre-pandemic levels. Middle market firms, which include Barnes and many of the big law offices in Indianapolis, may have a "little bit tougher" time boosting revenue, Schwartz said, but flat earnings based on record earnings is "certainly not the end of the world."
To lead a law firm, Schwartz said managing partners can follow the same formula as past leaders.
"I think successful law firm leaders are much like successful leaders in any other business," Schwartz said, explaining they must be good with people. "They need to know how to manage others, get the best out of others. Obviously, they need to be open-minded. They need to be good at building consensus."
Detherage said he saw the importance of being open-minded and working well with others when Barnes expanded into New York in early 2020. As it has long done, the firm deviated from the traditional method of growing through mergers and, instead, opened a brand new office and recruited "top quality practitioners" to serve clients.
Previously, Detherage admitted, he thought Barnes would never have a presence in the Big Apple because the market was too expensive, and it would not add a lot of value to the firm. Yet the shift to investment funds is driving a tremendous amount of corporate work, which has required Barnes to evolve in order to meet clients' needs.
The firm purposefully kept the New York office narrowly focused on an investment fund-based practice, with some mergers and acquisitions expertise along with white collar criminal work mixed in. Although it had to move to remote work shortly after it opened, the office has still expanded.
To Detherage, the expansion is an example of Barnes' recipe for growth that he intends to keep following.
"We go to new cities and jurisdictions for a strategic purpose and we open offices and recruit lawyers for strategic purposes," Detherage said. "… That's always how we've approached growth, because math is not a strategy. We don't ever set numerical goals, because then you make bad decision to get to a number."
Packing a suitcase
Detherage calmly sits at the conference table discussing the law firm, but he has not begun his tenure as managing partner by sitting still. Rather, he has been packing his suitcase and visiting Barnes' offices around the country.
Traveling has been a mainstay of his career as a practicing lawyer, and now, he said he sees it as an important way to get attorneys back in the office, where they can collaborate and maintain the firm's culture.
He also fills his time outside the office with travel. His adventures have taken him and his family all over Canada and Europe, on a safari in South Africa, a visit to Easter Island and this spring to Israel.
Detherage said he enjoys meeting and interacting with different people, and even while he remembers the lessons of history, he can better understand the present by connecting with individuals.
"Part of being successful as a lawyer and in life is being able to interact with anybody and get along with anybody and understand someone might be different from you but probably there's a reason why," Detherage said. "You need to understand them and their perspective, where they come from and figure out what you have in common and how to make the most of it."•
Please enable JavaScript to view this content.