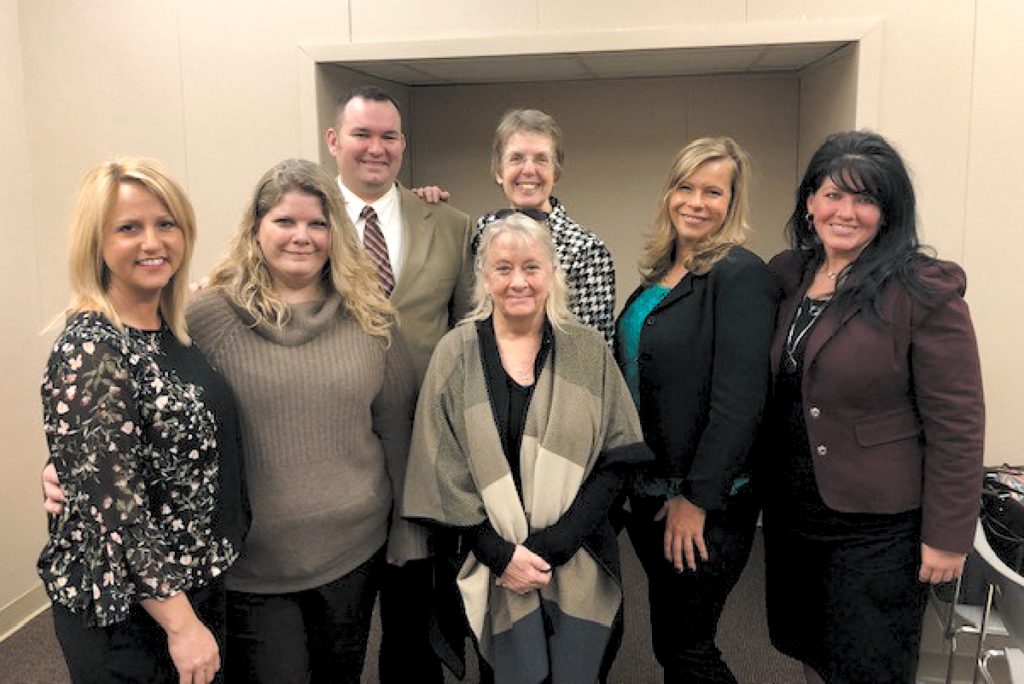 Indiana Rep. Karlee Macer, D-Indianapolis, spent several years working with incarcerated women housed at the Indiana Women's Prison in her district. It was during her time there that Macer personally experienced a mother's loss, and the importance of familial bonds that tie children to their parents.
In 1997, Congress passed the Adoption and Safe Families Act, requiring that states move to terminate parental rights if a child remains in foster care for 15 of 22 consecutive months. Macer said the act's initial goal was a logical one — to keep kids from languishing in foster care.
But at the time, no one realized the overwhelming effect the bill would have on incarcerated parents and their children, particularly incarcerated mothers. The act effectively left parents who spend 15 months or more in prison vulnerable to permanent separation from their children.
"People who work in corrections understood how this would affect women in prison from the very beginning," said Kelsey Kauffman. "But Congress didn't."
During her time as the director of higher education at the Indiana Women's Prison, Kauffman saw firsthand the devastation and fear of mothers on the verge of losing their children. One of Kauffman's students, a mother with a teenage daughter, was unsuccessfully battling the termination of her parental rights. It was heart-wrenching to watch, Kauffman said.
"She was losing her rights to her child and fighting it just as hard as she could. It was that which sensitized all of us to how terrible a situation this is," Kauffman recalled.
That mother's fight to keep her kid placed the issue at the front burner for Kauffman, prompting the drafting of a bill developed in part by two formerly incarcerated Hoosier women, which in July became law.
Fighting for a chance
Moved to action, Christina Kovats and Kristina Byers took the lead in legislative advocacy. Both women previously served time at the Indiana Women's Prison, where they met Kauffman and Macer. Together, the women researched similar legislation from other states and worked to draft Indiana legislation aimed at dismantling the black-and-white mentality regarding termination of parental rights for incarcerated mothers.
"It was devastating for not just her, but for everybody around her," Kovats said of her friend, who was ultimately forced to cease contact with her teenage daughter.
"At the age of 14, the likelihood of her being adopted is very slim," Kovats said. "The only thing it did was remove any kind of support system that her daughter had with her parents. It was a tragic situation."
More than half of incarcerated women in the United States are mothers, and 80% of women incarcerated in jail are moms, according to the Prison Policy Initiative. Female inmates, whose children are five times more likely to end up in foster care, often have their parental rights taken away, according to The Marshall Project.
A mother herself, Kovats said she would rather have a death sentence than be told she could never see or speak with her children again. Kauffman agreed, noting that often, there is nothing in a woman's conviction that suggests she is an unfit parent.
"If I'm on a jury and I knew that a woman coming before me who had young kids was accused of a crime that had nothing to do with her parenting, I would be very disinclined to have her sent to prison," Kauffman said. "You don't want people writing bad checks or using drugs, but the penalty should not be to take their children away forever."
Taking a stand
Witnessing their friend's struggle sparked a flame to address the issue on a larger platform, Kovats said. After receiving a grant to advocate full time during the 2019 Indiana legislative session, Kovats and Byers spent their time at the Indiana Statehouse advocating for the parental incarceration legislation.
House Enrolled Act 1432, which went into effect July 1, offers judges an opportunity to look at each issue on a case-by-case basis, rather than simply enforcing automatic termination of parental rights if children have been in foster care for a certain amount of time.
The new law also allows the court to consider whether the parent plays a meaningful role in their children's lives and allows the judge to consider the length of the parent's sentence, as well as the child's age, in delaying or dismissing a TPR petition.
"Understanding the time a parent is serving and their meaningful role is the opportunity for a judge to really look at that family situation and dynamic," Macer said. Digging into the details of a parent-child relationship, Kovats added, could help better determine the best interests of a child.
Validation
Throughout the legislative process, Kovats said the team relied heavily on the opinions of incarcerated and formerly incarcerated individuals to make sure their insights were heard and included in HEA 1432.
Kovats said that during her incarceration, she watched many mothers lose rights to their children. When she first came to the Statehouse advocating on their behalf, Kovats said she had never thought she would step foot inside the building, let alone be heard. Byers agreed, noting she was afraid the stigma surrounding her incarceration would block the message she wanted to convey.
"But to my surprise, Indiana lawmakers saw us as credible experts based on our own lived experience," Byers said. "My faith in the power of the people, all people, has forever changed."
"They were very supportive and welcoming of us," Kovats added. "They made it a lot easier because they were embracing, and our opinion was actually valued."
While some amendments to the bill nearly led it to its death in the Statehouse, Kovats and Byers said they are happy with the final version that is now law. Some elements could still be improved, but they said it's better than what was previously in place.
"We wanted them to understand the problem," Byers said. "That children are being permanently separated from their parents due to incarceration."•
Please enable JavaScript to view this content.