In the sweltering heat, Fishers attorney Jenny Rozelle peered through the glass of a nursing home window as she watched her bedridden client sign power of attorney paperwork.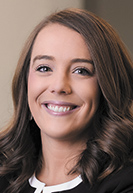 Stuck in a senior facility during the pandemic and unable to participate from far away, the elderly woman needed to sell her home but had never drafted her POA.
The COVID-19 pandemic forced estate planning attorneys like Rozelle to adapt to their elderly clients' needs — even if that meant video chatting to discuss legal matters while standing just feet apart with a glass pane separating them.
After roughly two years, many Americans appear to finally be emerging from the strictest phases of the pandemic. But as many middle-aged and young people integrate into what somewhat resembles a pre-pandemic normalcy, older citizens continue to feel the heavy blows of the virus.
As COVID's threat to the elderly quickly became apparent, some Indiana estate planning attorneys saw a major uptick in older clients scrambling to get their affairs in order. On the flip side, others heard radio silence from the elderly — only for the phones to starting ringing again once public safety restrictions eased.
Hitting pause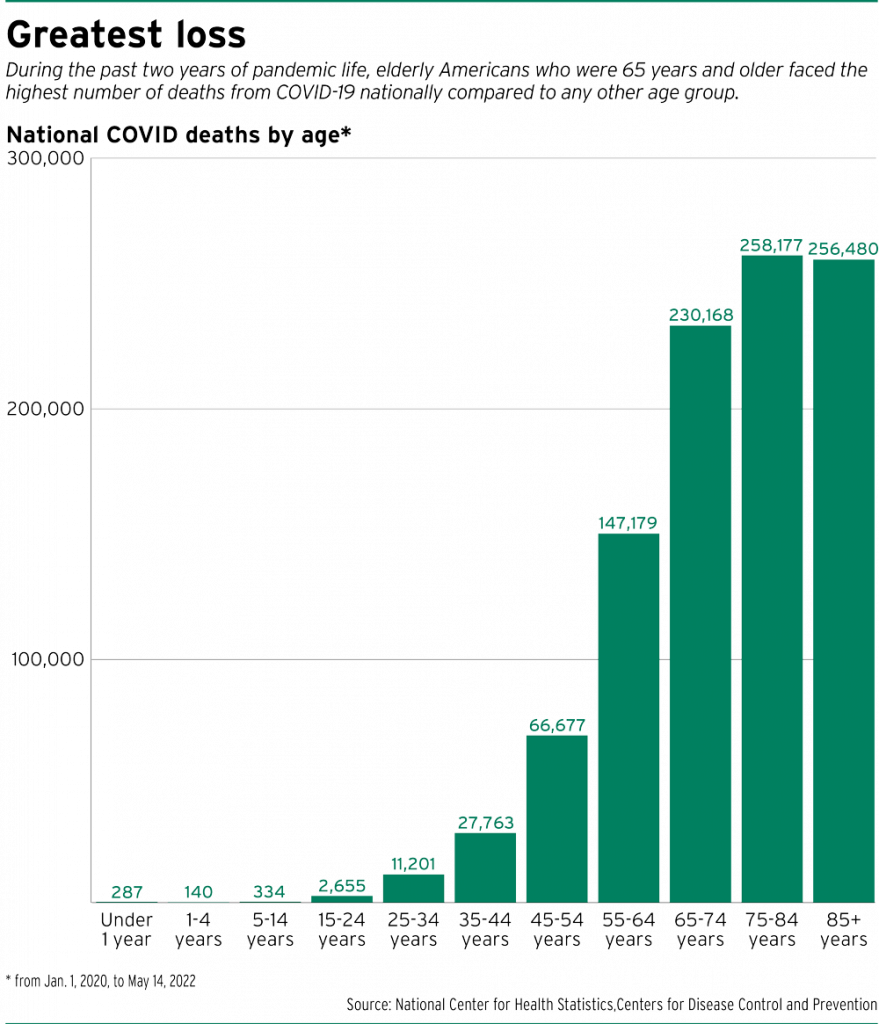 People aged 65 and older account for nearly 75% of U.S. COVID-related deaths, according to a December 2021 study by the New York Times. But the influx of calls Rozelle received during the height of the pandemic didn't come from the elderly. In fact, her standard clients ranged from their 30s to late 40s.
She said that as people contracted the virus and death tolls rose, her younger clients began realizing it was time to get their affairs in order, just in case.
Rozelle, of Indiana Estate & Elder Law, said calls from seniors came to a standstill for nearly two years. She attributed the silence to the multiple barriers elderly people faced, including being under facility lockdowns and their resistance to learning new technologies.
"If they did reside in a long-term care facility, it was hard for them to do anything," Rozelle said. "They really had to take an initiative to kind of investigate what their options were and kind of proactively be adaptable themselves."
But today, Rozelle said she's seeing many more seniors wanting to get their estates in order.
"Now they're like, 'OK, that was really serious. And we should definitely get our ducks in a row now,'" she said.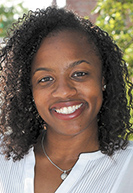 Conversely, Jennifer Norton of Norton Estate Planning & Elder Law in Indianapolis said her practice doubled during the pandemic. She received a huge uptick in calls and virtual planning meetings from elderly clients early on, which she attributed to fear of the virus.
"COVID isolated them, you know, and so that isolation cuts them off from their loved ones because they're more at risk," Norton explained. "And then that just heightens the fear, because then you see on the news that people were dying alone. Seeing their friends die was kind of a huge motivating factor."
In one instance, Norton said an elderly couple died of COVID-19 within eight minutes of each other, prompting their family to ask her to help them get their own affairs in order.
In another case, Norton's senior client stopped returning calls. She later learned that individual had died from COVID-19, which spurred the clients' sibling to get their own documents squared away.
Hesitancy-turned-urgency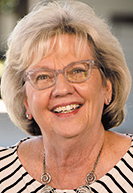 Carol Applegate of Applegate & Dillman Elder Law said the pandemic made Hoosiers aware of their mortality. More seniors, she said, are beginning to realize they won't live forever.
"Many times our families don't like to think about losing a loved one. So therefore, I think it's one of those subjects that we put on the backburner," Applegate said. "We say, 'We'll do that next week.' And we just keep putting it off until that crisis arises to where we have to do something."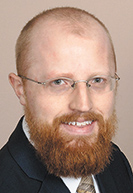 Thomas Vick of Vick Law P.C. in Greenwood said that although he has seen an increase in estate planning clients since July 2021, only a portion of them came out of fear of COVID.
Among his clients, who are predominately 65 and older, Vick said a handful are experiencing what's been dubbed "long COVID" — an infection of the virus that results in long-term symptoms and effects.
"It's debilitating to them," he said. "It was important to those folks to get something in place because they did not how long COVID was going to turn out for them.
"People just don't think that they are going to pass away, and they don't want to think about that reality and they want to pass it off," he continued. "When a health crisis happens they are in a pretty difficult situation."
More often than not, estate planning lawyers say people don't have their end-of-life and estate planning documents together until it's too late.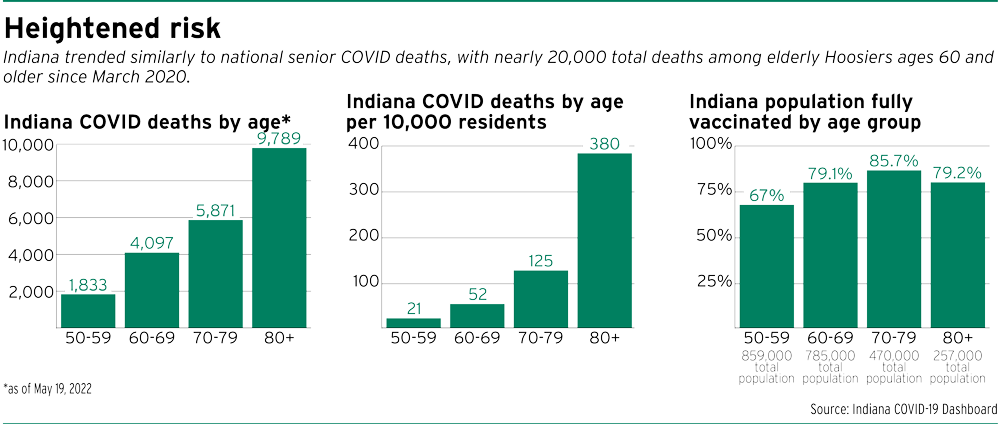 "There's a high percentage that don't have anything when they come to our office," Applegate said.
Vick agreed, saying it's very common for his clients not to have their estate plans in order when they come through his door.
For Norton, estate planning is almost taboo in the sense that if someone gets their affairs taken care of, older generations tend to think they'll die the next day.
"Like, 'I'm going to have an impending death sometime soon if I do this,'" she said. "By doing the estate planning, it kind of helps that stigma to be lessened."
Norton also said she thinks it's unfortunate that COVID had to bring to light the need for being prepared for end-of-life matters. The problem with estate planning, she said, is that there's no urgency.
"COVID has allowed for the urgency to exist. It's a gift and a curse," she said. "So some people had to die in order to motivate people to do what they needed to do. But at the same time, we have a lot more people willing to get up and get an estate because of COVID."•
Please enable JavaScript to view this content.