A former Noblesville school bus aide has pleaded guilty to battery charges and will now serve 10 days in jail for slapping a non-verbal, wheelchair bound child in her care.
Francella Van Fossen, 78, pleaded guilty Monday to a charge of Class B misdemeanor battery following her act of hitting a 10-year-old child with disabilities. The child, Riley Hartman, had previously sustained a traumatic brain injury in a car accident that also killed her father.
The girl is seen on video from inside the bus kicking her feet while being strapped down in the back of the bus by Van Fossen and the bus driver. The video then shows Van Fossen holding down Riley's arms as the girl leans forward. The child is quickly pushed back as Van Fossen slaps her across the face.
The school aid also alleged Riley bit her on the arm, prompting her to hit the girl.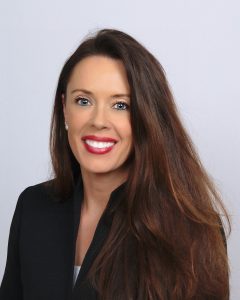 Catherine Michael of Connell Michael Kerr, LLP, who represents the Hartman family, said having the incident on video was crucial to the case. Michael told Indiana Lawyer that in cases like these, which she says are unfortunately common, it can be very difficult to charge without having video proof immediately available.
"We can't look back at a lot of the other videos because they don't keep them for long periods of time," Michael said. "This case was the unicorn because we had it on video."
Michael praised the bus driver and prosecutor for their swift action in presenting the video to law enforcement and the school.
Hamilton Superior Judge David Najjar sentenced Van Fossen to 180 days in the Hamilton County Jail, with 10 days executed and more than five months of probation, according to court documents. She is ordered to complete 20 hours of community service that does not include caring for children in any capacity.
Criminal defense attorney Maxwell Wiley, representing Van Fossen, said his client has no criminal history of any kind and a long track record of being a loving and compassionate caretaker for children.
"This was a very unfortunate situation, where she was placed in a stressful environment and lost her temper and reacted poorly. This was absolutely out of character for her," Wiley told Indiana Lawyer. "She was genuinely remorseful for slapping Riley, and gave a sincere apology to Riley and Ms. Hartman at the sentencing hearing."
Wiley said that although he disagrees with Van Hossen's jail time, he respects the judgement of the court and is glad to have reached an amicable resolution short of trial.
"It's really hard for me to see an elderly person going to jail, but at the same time I think the judge was trying to prove a point and trying to make this serve as a deterrent," Michael said. "Whether this is abuse in a preschool or nursing home, it's not to be tolerated."
Please enable JavaScript to view this content.