Businesses routinely use noncompete agreements to protect their most valuable assets, including trade secrets. However, noncompete agreements are increasingly under attack at both the state and federal level. This two-part series will first explain recent developments restricting the use of noncompetes, then Part II will focus on how that increased scrutiny on noncompete agreements may impact trade secret protection.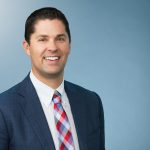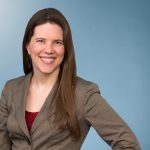 Noncompete agreements are commonly used to impose post-employment restrictions on an employee's ability to work for a competitor for a specified time period in a defined geographic area. By preventing employment with a competitor, a company's trade secrets are also protected through these types of agreements. The enforceability of noncompete restrictions has historically been governed by state common law. In Indiana, for example, noncompete agreements are enforceable if they are reasonable. The reasonableness inquiry takes into account the temporal and geographic scope, as well as the interests the employer is seeking to protect and the impact on the restrained employee and the public. Duneland Emergency Physicians Medical Group, P.C. v. Brunk, 723 N.E.2d 963, 966 (Ind. Ct. App. 2000). Indiana also has adopted a "blue-pencil" doctrine, which allows a court, if a covenant is clearly divisible into parts, to enforce the reasonable portions only while striking the unreasonable provisions from the
covenant. Shareville v. Magnante, 836 N.E.2d 432, 439 (Ind. Ct. App. 2005). In doing so, a court may not add terms that were not originally part of the agreement or otherwise rewrite the agreement. Id.
The legal landscape in other jurisdictions is quite diverse, and many states have enacted statutes imposing restrictions or prohibitions on the use of noncompete agreements. Three states — California, North Dakota and Oklahoma — have taken the extreme step of generally banning non-competes (See California Business and Professions Code § 16600; North Dakota Century Code § 09-0806; Title 15 O.S.2001 § 219A). Many other statutes stop short of banning noncompetes but place various restrictions on usage, including temporal limitations and consideration and notice requirements.
A statute that took effect in January in Illinois provides an illustrative example. The Illinois Freedom to Work Act imposes a total ban on noncompete agreements for employees making under $75,000. 820 ILCS 90/10. Relatedly, it bans the use of a covenant not to solicit an employer's other employees, clients, vendors, suppliers and other business relationships for employees making less than $45,000. Id. The act also imposes an "adequate consideration" requirement, which can be satisfied by two years of employment after the agreement is signed or some other professional or financial benefit. 820 ILCS 90/15. In addition, an employer must advise employees in writing to consult with counsel before signing the agreement and provide at least 14 calendar days to review the proposed agreement. 820 ILCS 90/20. The statute also empowers the Illinois attorney general to investigate potential violations under the act, and to impose civil penalties up to $5,000 per violation. 820 ILCS 90/30. Finally, the act vests courts with the discretion to reform or sever overreaching provisions and provides that if an employee prevails in a dispute related to the enforcement of a noncompete or nonsolicitation agreement, the employee shall be awarded reasonable attorney fees and costs. 820 ILCS 90/25, 90/35.
While state statutes imposing limits on noncompete agreements are increasingly prevalent, Indiana has not entered the fray. Indiana does not have any general statutory restrictions on the usage or enforceability of noncompete agreements. The only statute in this area is limited to physician employment agreements and requires certain patient notice and medical record access provisions for a noncompete with a physician to be enforceable. See Indiana Code § 25-22.5-5.5-2. The last legislative attempt at imposing broader restrictions on noncompete agreements was in 2019, when Senate Bill 348 was introduced with a proposed prohibition on noncompetes for employees earning less than $15 per hour. That bill did not make it out of the Senate Committee on Pensions and Labor.
Although an Indiana statute on noncompete agreements may not be likely in the near term, employers should be aware of the potential for change at the federal level. Since 2015, several bills have been introduced that would ban or place significant limits on the use of noncompete agreements. None of those bills gained significant momentum, and two recent efforts in 2021 suffered a similar fate, stalling at the committee level.
Notwithstanding these recent failed legislative attempts, reform of some sort seems likely at the federal level. Last July, President Biden issued an executive order directing the Federal Trade Commission to exercise its statutory rulemaking authority "to curtail the unfair use of non-compete clauses and other clauses or agreements that may unfairly limit worker mobility." While President Biden's public remarks indicated he was most concerned about limiting the use of noncompetes with low-wage workers, the scope of any potential federal regulations remains unclear. In December, the FTC held a virtual workshop to discuss efforts to promote competitive labor markets and worker mobility, but it has not proposed any specific rules limiting noncompetes, and any rule-making is likely to take several years.
In the coming years, the increased scrutiny on the use of noncompete agreements is likely to continue. As more jurisdictions limit their enforceability or ban them altogether, companies will have to assess the effectiveness of noncompetes as a continued tool to protect valuable business assets, and trade secrets in particular. In Part II, we will discuss how companies might view these changes, particularly as they consider trade secret protections for the remote and hybrid work environments.•
Ryan Hurley is the deputy co-leader of Faegre Drinker Biddle & Reath's litigation practice group and a partner in the firm's Indianapolis office. Harmony Mappes is a litigation partner at Faegre Drinker in the Indianapolis office. Opinions expressed are those of the authors.
Please enable JavaScript to view this content.