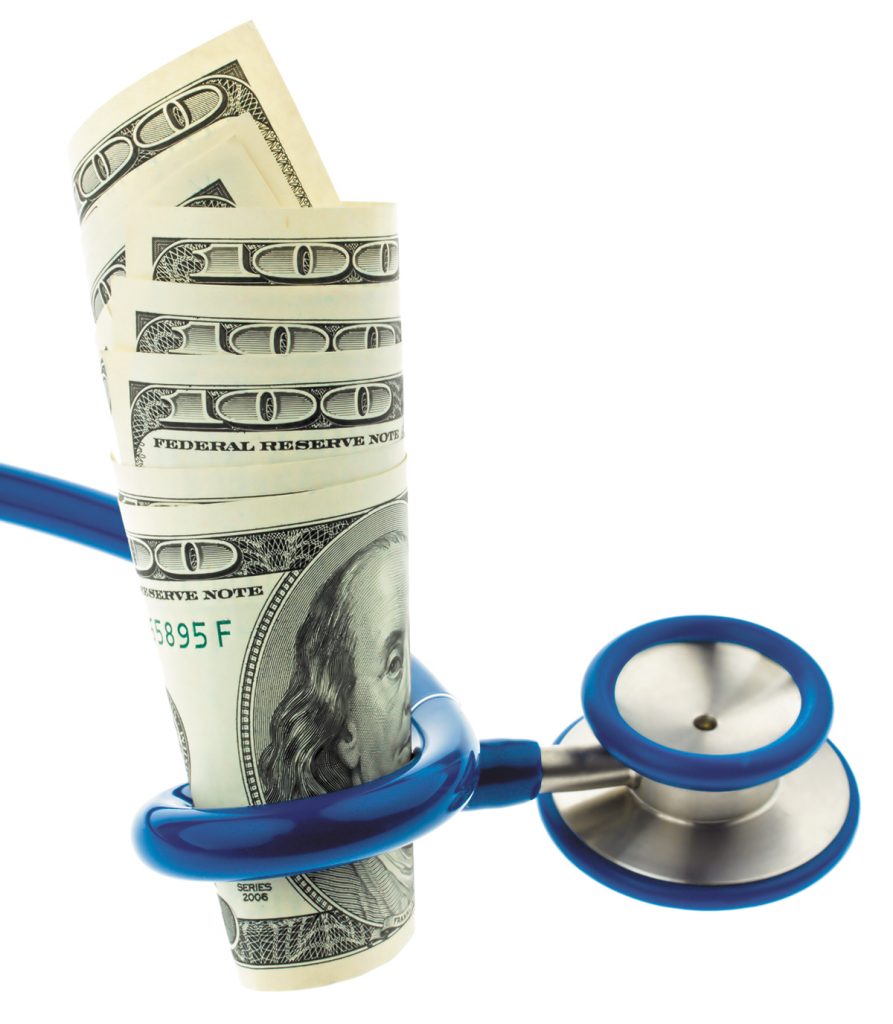 A jury in the Indiana Northern District Court has awarded a Crown Point woman $5.5 million in a pregnancy discrimination lawsuit against the health system Franciscan Alliance.
Taryn Duis was a nurse at Franciscan Health Crown Point from 2015 until she was fired in May 2019, court documents show. Duis sued the health system, alleging she was fired because of her pregnancy in violation of Title VII of the Civil Rights Act of 1964 and the Family and Medical Leave Act.
According to the complaint, Duis faced harassment after she informed Franciscan Health in February 2019 that she was pregnant and planned to take maternity leave that October. Duis alleged she was "subjected to less favorable terms and conditions of employment compared to similarly situated non-pregnant employees."
Duis began reporting to Linda Steinhiber, the critical care manager, in April 2019. That month, court documents show Steinhiber told Duis to inform human resources that a fellow nurse, Dawn Smith, had harassed Duis, causing her to have a panic attack — something Duis claimed never happened. According to the complaint, Duis told Steinhiber she wouldn't lie about having a fight with Smith.
Steinhiber also mocked Duis and said, "Oh, I have to call a doctor to the floor for myself, I can't handle my job, I'm pregnant and I can't do my job," the complaint says.
Steinhiber said in an affidavit that she didn't recall the substance of the meeting but that she was certain she didn't mock or even mention Duis' pregnancy.
Steinhiber also said she was informed by another manager, Connie Snow, about an apparent altercation between Duis and Smith. In her affidavit, Snow said she saw the altercation after Duis told Smith to do something and Smith didn't listen.
Later, Duis said co-workers told her Steinhiber "has it in for you" and was soliciting false statements about her, according to the complaint.
Steinhiber suspended Duis in May and, according to court documents, didn't give a reason for the suspension.
Steinhiber said in her affidavit the suspension stemmed from an incident in which Duis gave an "inappropriate" response to a patient's request for pain medication — which included Duis allegedly saying she "doesn't give a f—" if the patient wanted the medication.
Duis met with the vice president of nursing, Dawn Scott, the day after she was suspended. according to the complaint. Duis told Scott she wanted to formally complain about Steinhiber, and Scott said she would "look into" her concerns.
Duis accused human resources of not meeting with her but said in her complaint that Steinhiber called later and said someone with HR was also on the phone. On the call, Steinhiber said she heard from Duis' co-workers that Duis was "telling people she was excited for her maternity leave in October," court documents show.
Duis was fired May 14, 2019, according to the complaint. Franciscan cited the incident with a patient's pain medication.
Duis, however, claimed she was told "that it was offensive that (she) was excited about her maternity leave and that it showed that (she) did not value her job." She also claimed Franciscan gave varying reasons for her termination, all of which were allegedly pretextual.
Duis filed suit in February 2020.
Franciscan Alliance filed a motion for summary judgment in September 2021. Judge Philip Simon partially granted that motion as to the state law claim for retaliatory discharge but denied all other claims.
The jury delivered its verdict March 9, awarding Duis $500,000 in compensatory damages and $5 million in punitive damages.
Ryan Fox, lead counsel for Duis, said the jury "sent a message" with the high-dollar figure. He said there will also be post-trial filings regarding lost wages and attorney fees.
A spokesperson for Franciscan Alliance said in an emailed statement that the health network disagrees with the jury's decision.
"We are in the process of consulting with our legal team regarding all of our legal options, including post-verdict motions to substantially reduce the jury's award of damages and a potential appeal of the jury's decision," the statement said.
Under Title VII, the limit on compensatory and punitive damages is $300,000 for an employer with more than 500 employees. Tax records show Franciscan Alliance had just over 23,000 employees in 2019.
The case is Taryn N. Duis v. Franciscan Alliance, Inc., a/k/a Franciscan Crown Point, 2:20-cv-78.
Please enable JavaScript to view this content.