For the last few years, students at the Notre Dame Law School have been working in conjunction with a Chicago organization designed to seek justice for wrongfully convicted individuals. Now, the law school has graduated to a new level of independence in its wrongful-conviction work, opening the Exoneration Justice Project this semester.
The project, known around campus as the EJP, is the third iteration of what started as a student organization. Evolving from a volunteer program to an externship to now an official legal clinic, the EJP will function as a "standalone law firm" meant to serve not just those who were denied a fair trial, but convicted defendants who are actually innocent of the crimes they're serving time for.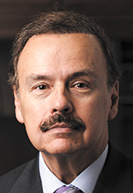 "Since 1989, almost 2,700 people have been exonerated for crimes they did not commit," said Jimmy Gurule, a professor of law at the South Bend school and the director of the EJP. "… I find that number shocking."
Gurule will lead the clinic's small professional staff and contingent of students, handling cases from across the country so long as an inmate brings allegations of actual innocence. But beyond that, the professor and students see the EJP as an opportunity to make a lasting impact on criminal justice reform.
Origins
What is now the Exoneration Justice Project began as a volunteer student organization, Gurule said. As a 1L, Nikolai Stieglitz recalled spending his first semester sorting mail and assisting with public events put on by the students. Back then, Stieglitz said, students had to schedule their wrongful-conviction work around their coursework.
By the second semester of his 1L year, Stieglitz was asked to help the organization in a more investigative capacity. Seeing the students' efforts, Gurule, who has been the faculty adviser since the beginning of the program, created a proposal to create a Wrongful Conviction Externship.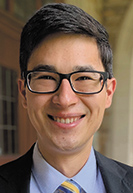 The externship program launched during Stieglitz's 2L year, and he made the transition to the program's more formal structure that also earned him academic credit.
He's worked on cases such as the one brought by Andrew "Andy" Royer, an Elkhart man with a mental disability who was released from prison this year after a special judge determined his initial murder trial was tainted by false evidence and coercive investigative techniques.
The work on Royer's case was done in conjunction with the Exoneration Project, a pro bono legal clinic at the University of Chicago Law School. The new Exoneration Justice Project at Notre Dame Law still works with the Chicago organization, but the EJP is a separate organization.
Gurule returned to the law school's curriculum committee over the summer for a second change to the wrongful conviction program, this time making the case for the creation of a clinic. The clinic received faculty approval in July 2020 and officially opened its doors in the fall 2020 semester.
"I've been excited mostly because it feels like now we're going to get more support and maybe be able to do more," Stieglitz said. "… The clinic is focused more on the cases and getting the work done."
Future growth
There are about 14 Notre Dame Law students working on wrongful convictions, Gurule said – some like Stieglitz have joined the clinic, while others are still part of the externship program. The latter will be phased out this year so that next academic year the EJP will be the only wrongful-conviction offering.
So far the clinic is working on eight cases, continuing its work in a "second chair" capacity alongside the Exoneration Project in Chicago. But once the program is fully staffed, Gurule hopes to work more independently.
His goal is to have a full staff of three lawyers by July or August of 2021. That staff will include himself, a full-time staff lawyer and a two-year fellow chosen from among Notre Dame Law alumni. Also, he hopes to hire a part-time investigator to assist with the caseload.
Stieglitz has applied for the fellowship position, which would cover his salary and benefits for two years and would allow him to continue his wrongful-conviction work with the EJP as a newly licensed attorney. At the end of every two years, a new alum would step into the fellowship position.
As the clinic grows to take on new cases, Gurule said the focus will not only be on court proceedings. Rather, he wants to provide comprehensive services to clients who successfully argue for their exoneration and release, giving them access to the resources and social programs that will help them make a successful re-entry.
"Luckily, so far no clients have had really serious social support needs," Stieglitz said. "But some of the people we're helping to get out will need a lot more."
Already the EJP has found a facility near the South Bend campus that will be renovated and used as its headquarters beginning in the spring. Also in the spring, once the clinic has been running for at least six months, Gurule plans to apply for membership in the New York-based Innocence Network.
Effecting change
In his 2½ years of working on wrongful conviction cases, Stieglitz said part of his motivation has been frustration. In the case of Andy Royer, for example, a judge ruled that important evidence was falsified or completely withheld, and that detectives took advantage of Royer's mental disability to coerce a false confession.
"We're not just working on fixing mistakes that were made," Stieglitz said. "There were people who decided not to do the right thing, so there are people who are doing 50 years for a murder they didn't commit."
There are also people who have faced death sentences for murders they didn't commit, Gurule said. Of the roughly 2,700 people who have been exonerated in the last 30 years, about 165 were convicted of murder and sentenced to death. He hopes the EJP will be able to take a capital case and earn relief for someone wrongfully placed on death row.
"But for their convictions being overturned, the state would've executed an innocent person," the professor said. "That's the serious nature of this problem."
For both Stieglitz and Gurule, the goal of the EJP is not just to help innocent people regain their freedom, it's also to effect change within the criminal justice system. That could be accomplished, for example, by filing an amicus brief on a criminal law issue, Gurule said. He described the clinic's goal as taking on "high impact cases" that could lead to changes in criminal law or police and prosecutorial policies.
"Besides helping clients get their convictions overturned, we're affording students the opportunity to engage in real lawyering work," the professor said. "We're hopeful that the work we're doing will have a broader impact on criminal justice reform."•
Please enable JavaScript to view this content.