A bill dealing with obstruction of justice concerns is slowly moving through the Indiana Senate, with lawmakers butting heads about definitions in the measure.
Senate Bill 70 "provides that a person commits obstruction of justice if that individual persuades a witness in a legal proceeding to: withhold or delay producing evidence that the witness is legally required to produce; avoid a subpoena or court order; not appear at a proceeding to which the witness has been summoned; or give a false or materially misleading statement."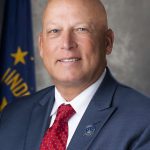 Author Sen. Michael Crider, R-Greenfield, originally brought SB 70, in part, to remove an exemption for attorneys against obstruction of justice charges. However, that exemption was restored in an amendment before moving to the full Senate following opposition from some members of the Senate Corrections and Criminal Law Committee.
Under state law, attorneys, investigators, law enforcement officers and judges are exempt from prosecution for the offense of obstruction of justice as a Level 5 felony.
The bill as currently proposed also nixes any references to communicating with a witness "directly or indirectly" and replaces it with a uniform definition of "communicates" for the Indiana's criminal code.
In response to concerns about what the meaning of "communicates" could encompass, Sen. Mike Young, R-Indianapolis, introduced an amendment Tuesday that defines "communicates" as making "a statement to another person, directly, indirectly, or through an intermediary." The term also includes "a statement made to another person or on behalf of another person by any medium, including in person, in writing, electronically, on a social networking web site, or telephonically."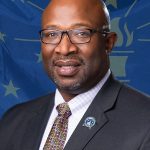 Sen. Greg Taylor, D-Indianapolis, had previously questioned the removal of the terms "directly or indirectly" from the language of the bill if it would only be added back into the definition of communicates.
Taylor, a lawyer in Indianapolis, also attempted to push forward changes to SB 70's language before the full Senate on Tuesday.
Bringing the amendment on behalf of Democratic Sen. Rodney Pol Jr., also an attorney, Taylor sought to delete the term "persuasion" and replace it with "persuasion (unless based on a true or accurate statement)." The change also would have deleted the phrase "materially misleading statement" and inserted "intentionally misleading statement that unerringly leads to a different outcome."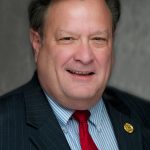 "I don't know what that means, a different outcome of what?" Young said of the amendment. "'Unerringly,' I don't know what that's referenced to. Based on that, defeat the amendment."
Taylor's amendment failed, but SB 70 adopted the amendment proposed by Young.
The bill had been scheduled for a final Senate vote on Thursday, but Crider declined to call it to the floor on Thursday morning.
Please enable JavaScript to view this content.