In his 38 years as a judicial officer, Elkhart Superior Judge David Bonfiglio has never worked in a courtroom constructed for that purpose.
His bench's location has moved throughout the years to different converted spaces, and for the last 22 years has been inside an old Elkhart High School classroom.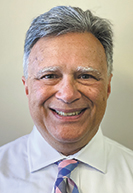 Currently, there are two courthouses in Elkhart County, 11 miles apart: One is located in downtown Elkhart in the former school addition, and the other is in the historic courthouse in Goshen. The courthouse in Elkhart houses Elkhart Superior Courts 1, 2, 5 and 6, juvenile court, IV-D court and the Elkhart magistrate while, the Goshen space houses Elkhart Superior Courts 3 and 4, the Circuit Court and the Goshen magistrate.
Since at least 1992, there have been talks of creating a consolidated courts campus in Elkhart County. However, it wasn't until 2019 that serious proposals were presented to make the change.
After careful planning and much due diligence, what is now two will soon become one.
Construction is currently moving forward on an estimated $104 million project to create a consolidated courts campus in Elkhart County. The new campus, which will sit on 23 acres of vacant property at 1905 Relance Road in Goshen, is underway and slated to open in the fall of 2024.
Not only will two courthouses come together, but the entire makeup of the court system in Elkhart County has already started transforming. Court judges and staff are in the process of restructuring the courts into three divisions: criminal, civil and family law.
In addition to assigning judges and staff to those divisions, the courts are also requesting — for the first time in 25 years — that the Legislature provide them with funds to hire two magistrate judges in 2023 and an additional two magistrates in 2024.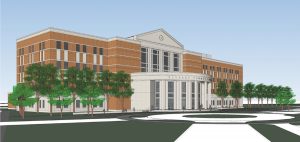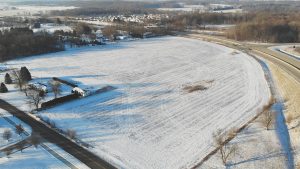 With the various county stakeholders, from the courts to law enforcement to local leaders, on board, the excitement has been palpable in the community, Bonfiglio said.
"I'm kind of rejuvenated and excited about the whole process," he said. "It has been long hours and everybody's worked hard, but we now see the construction happening and it's like … really real — I mean, we've been talking about this for years. It's it feels pretty good, it feels pretty rewarding."
New digs
One of the main goals of the design and location of the new consolidated courts campus is to make administering justice in Elkhart County more accessible and efficient for the public.
There will be digital displays with updated information and check-in kiosks upon entry to the new facility as well as a self-help center.
Bonfiglio said he and other county leaders have been in contact with the technology director of the new Marion County Community Justice Campus, which itself marked a major transformation for the state's largest county judiciary. The Indianapolis-based courts have given the northern Indiana courts ideas and haveput them in touch with potential tech vendors.
According to the project's blueprints, the new family court will be on the second floor, with four identical courtrooms. It will have a secure child waiting room, sectioned family waiting areas, secure judicial and staff offices, and court administrator offices.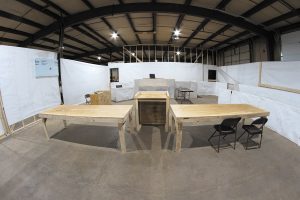 On the third floor, there will be four criminal courts: three identical criminal jury courtrooms and one nonjury courtroom. There will be two jury suites, adult criminal court services including probation, secure holding areas and other security measures.
The fourth floor will house the Circuit Court with a ceremonial courtroom. There will be two identical civil jury courtrooms and one nonjury courtroom, two jury suites, a holding area and more. Adult and juvenile public defenders 'offices will also be located on the floor.
According to the plans, the old courthouse in Elkhart will be demolished because it can't be rehabilitated. The courthouse in Goshen will be renovated and modernized while also maintaining its historic features.
In the future, the county plans to use the historic Goshen courthouse for county business.
On top of the land that the new courthouse is being built on, the county owns undeveloped property directly west of the new project and, thus, will have room for further expansion.
Regarding the undeveloped land, Bonfiglio said there have been informal discussions that archives could one day be built there but added that the digitization of records could result in the area being used for something else entirely.
Restructuring the courts
Since the late 1980s, Bonfiligo has advocated for creating a family court in Elkhart County. However, with courthouses in two cities, everything would've had to be duplicated, he said.
Elkhart Superior Judge Gretchen Lund said with the three divisions centralized in one location, the courts will be able to move more efficiently, which will allow for more local programming.
For example, Lund said she anticipates the new structure will help the drug court grow because staffers will be able to identify eligible participants earlier. She also said it could open up opportunities for other problem-solving courts.
"This effort will really allow us to consolidate our processes, streamline our practices and get our two communities under one building so that we can be one legal community," Lund said.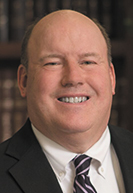 Matt Yeakey, partner at Sanders Pianowski LLP and Elkhart City Bar Association president, said local attorneys have had a say in the court organization and construction.
"We've really had ample opportunity to give input," Yeakey said. "I really salute Judge Bonfiglio, because he has really wanted that type of contribution from the bar members in Elkhart County and anybody else who has some ideas."
Lund was joined by Bonfiglio, their court administrator and County Commissioners President Brad Rogers on Feb. 1 in Indianapolis to provide testimony for the request for new magistrates via Senate Bill 76. A similar request is pending via House Bill 1114.
If the request is met, the county's current magistrates would convert to full-time magistrates.
Both SB 76 and HB 1114 were awaiting committee votes in their respective legislative bodies at Indiana Lawyer deadline.
The county has created a website, smartcourtsproject.com, providing frequent updates on construction and even has live cameras set up on the site so anyone can see the progress.•
Please enable JavaScript to view this content.