Mediation can be a helpful tool to prevent feuding families from racking up costly bills in court. But in her past legal experience, elder law attorney Lisa Dillman said she often found an unmet need for such services among her clients fighting about their parents.
"It was difficult to find a mediator who also had elder law experience," Dillman said. "That made me start thinking that there just aren't people out there with both skillsets for dispute resolution and elder law."
To remediate that need, Dillman and firm partner Carol Applegate have opened a community-focused mediation center designated solely for elder law concerns.
The Applegate & Dillman Elder Law Mediation Center, which officially opened Sept. 8, is settled at the law firm's Zionsville office at 1120 W. Oak St. Situated close to Interstate 465, the firm hopes the location will be easily accessible.
Delayed from opening due to the COVID-19 pandemic, the center's first-floor space offers a comfortable and calm setting for families to manage life transitions with the help of three on-staff mediators.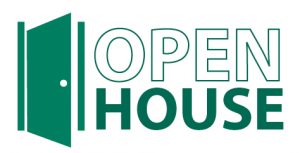 Swathed in cool blues and greys with soft accents and lots of natural light, the center also has plenty of conference rooms updated with technology components, as well as four individual breakout spaces for clients who need to step away and be alone.
If families are particularly contentious, the center offers two entrances and bathrooms at opposite ends of the space to avoid unwanted interactions.
"They can be in the space and never have to see one another but still work together," Dillman said.
Attorneys from other firms are invited to use the outward-facing space, as well as members of the local community. Entities that provide counseling or religious services who believe there's a family conflict that centers on issues dealing with aging seniors can also utilize the space.
Applegate, who will spend most of her time at the center, said there is a real need for the center among families in the community.
"We are super excited, and the reaction from the legal community has been really positive," Dillman added. "We didn't expect it to be as positive as it has been. I think this is a good thing."•
Please enable JavaScript to view this content.