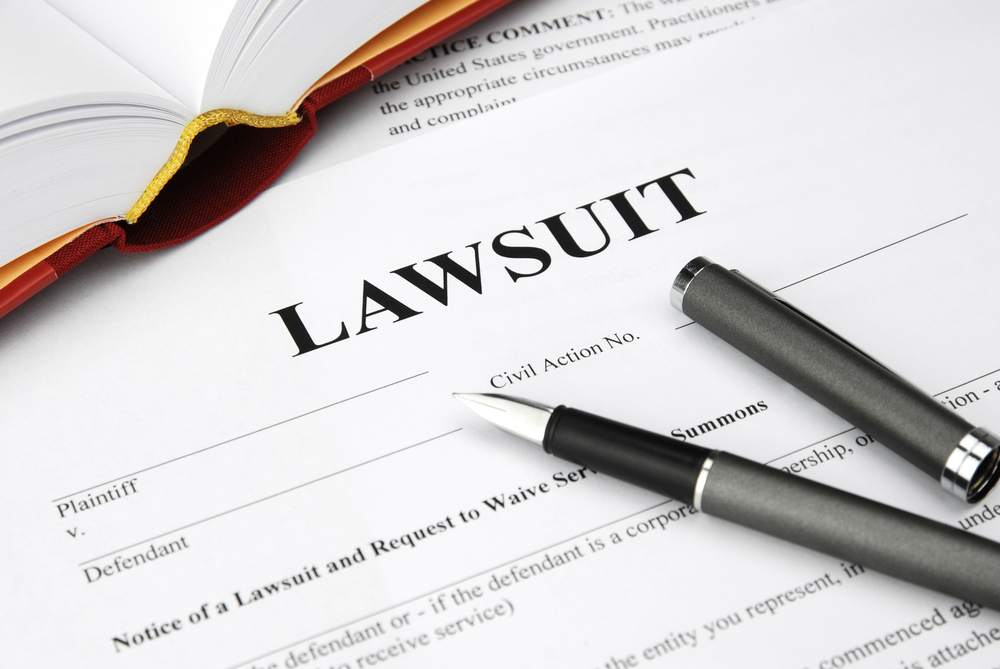 The owners of a Noblesville business that sold baby clothes for adults before being shut down last summer have filed a federal suit against the city's planning director and members of the city's Board of Zoning Appeals.
My Inner Baby owners Ryan Polokoff and Sabine Kissee operated the store at 15480 Herriman Blvd. beginning in November 2020. They claim in the lawsuit that city officials violated their First, Fifth and 14th Amendment rights by forcing the business to close after it was determined to be a sex shop despite objections from the owners.
The lawsuit filed Jan. 1 in the U.S. District Court for the Southern District of Indiana lists Noblesville Planning Director Caleb Gutshall and Board of Zoning Appeals members Dave Burtner, Mike Field, Jim Hanlon, Dan MacInnis and Lauren Wahl as co-defendants.
Polokoff and Kissee are represented by Jay Meisenhelder of the Indianapolis-based law firm Jay Meisenhelder Employment & Civil Rights Legal Services P.C. Meisenhelder did not immediately respond to a request for comment from Indianapolis Business Journal.
Noblesville Communications Director Emily Gaylord said in written remarks that the city has not been formally served with the lawsuit.
"We're disappointed that (My Inner Baby) chose to sue city officials despite failing to fully exhaust its own administrative remedies," Gaylord said.
My Inner Baby describes itself as a retail and internet-based business that sold adult diapers and incontinence supplies, such as adult-sized changing pads. It also sold adult-sized onesies, baby bottles, rattles and other baby toys.
According to the complaint, My Inner Baby also used hashtags on social media and marketing posts that included #CGL (care giver/little), #ddlg (daddy dom/little girl) and #AB/DL (adult baby/diaper lover).
"None of the hashtags MIB uses are obscene, or constitute unprotected speech in any form, nor does MIB use any advertising which refers in any way to sex, or sexual activities," the lawsuit says.
However, the complaint says the allegation that the store was a sex shop was based on its use of hashtags.
On April 26, 2022, My Inner Baby received a letter of determination from Gutshall saying the store violated Noblesville's unified development ordinance because it was a sex shop and sold sexually oriented toys and novelties.
Polokoff and Kissee filed an appeal with the Noblesville Board of Zoning Appeals, which voted 5-0 on Aug. 1 to uphold Gutshall's decision.
My Inner Baby appealed the BZA decision to the Hamilton Circuit Court, which issued a denial Sept. 10 and dismissed the store's petition for judicial review Oct. 10.
My Inner Baby is not permitted to operate either its retail or e-commerce operations from the address on Herriman Boulevard, according to the complaint.
The complaint says city officials shut down My Inner Baby's operations at the beginning of the Christmas buying season, which typically constitutes a significant portion of its yearly sales.
The lawsuit also cites Victoria's Secret and other lingerie retailers as examples of how My Inner Baby received unfair treatment from city officials.
"By classifying MIB as a 'sex shop' based on MIB's advertisement of adult diapers and adult-sized baby clothes to adults, while not similarly labeling Victoria's Secret and other lingerie retailers as 'sex shops,' defendants deprived MIB of its right to due process, as guaranteed by the 14th Amendment," the lawsuit says.
City officials also violated the commerce clause by including e-commerce in a zoning prohibition because zoning regulations do not include the ability to prohibit interstate commerce, according to the lawsuit.
The suit also argues officials did not notify My Inner Baby that conducting e-commerce business at the address violated zoning ordinances.
Polokoff and Kissee are asking for a jury trial and damages that include lost revenues; compensatory damages for emotional distress, humiliation, embarrassment and damage to reputation; punitive damages; pre- and post-judgment interest; attorney fees; and all other relief.
Please enable JavaScript to view this content.