When his young son was in school, Robert Enlow said he would have jumped at the chance for more tailored options for special education-related services.
Enlow, president and CEO of the advocacy group EdChoice, said he didn't like the structure of the individualized education plan that was presented to his son at the time. He said he was fortunate enough to afford alternative methods of education for his son.
While Enlow acknowledged that reality is not the case for every Hoosier family, he said he hopes that a new education savings account aimed at offering personalized special education services will open doors for more Indiana families.
Individually tailored
Described as being an additional option for Hoosier students to find the best fit for their special education needs, the Indiana Education Scholarship Account, or ESA, program offers parents the ability to choose where they want to spend state dollars for their child's education.
The program is administered and overseen by the Indiana treasurer of state and recently launched for the 2022-23 school year.
Parents who choose the ESA route can use the program's tax-free grant money to cover the costs of tuition and fees at approved educational programs, as well as for special education-related services, testing fees, occupational therapy, individualized classes and extracurricular activities, among other uses.
Part of the ESA money must be used for reading, grammar, math, social studies or science, or other areas as determined in the student's IEP, service plan or choice special education plan.
Approved provider entities involved in the ESA program — which totaled at 65 service providers as of Aug. 25 — are required to set their own fees and cannot charge different amounts for ESA students who are receiving the same or similar services.
Students who have an ESA cannot be enrolled in a public school or public charter school.
Hoosier families who want an ESA also must have a child with a disability who requires special education, with documentation to back that up. Copies of an IEP, service plan or choice special education plan must be submitted for review.
The amount of money in each ESA account varies by district and the student's disability status. Households of eligible ESA recipients must meet the income requirement of 300% of the federal Free or Reduced School Meals. That's roughly $180,200 annually for a family of five.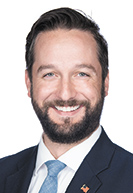 Students who participate in the program will receive 90% of their basic tuition support already allotted by the state, plus the calculation of additional pupil count funds based on the severity of the child's disability.
So far, the Treasurer's Office has received more than 200 applications — right in line with what it expected to see for the first year, said Ryan Locke, chief of staff, general counsel and deputy treasurer of state.
"We are very excited about the opportunities it's going to afford to Hoosier families and students who have not been included in the state's oversight for some time," Locke said.
Locke said ESA programs offered in seven other states have given families who opt out of public schools the ability to narrowly tailor specific educational needs for their children.
New opportunities, questions
The ESA is a big shift in how some Hoosier students will be able to receive their special education services.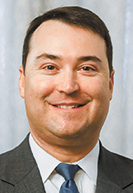 Accompanied with the change is a mixed bag of responses within the education community, particularly about what legal-related ramifications the ESA may pose.
A major concern for Indianapolis attorney Joel Hand is the removal of ESA parents' due process protections for a free appropriate public education under both federal and state law.
Hand, who serves as the Indiana Coalition for Public Education's general counsel and lobbyist, said there are currently several legal avenues available for parents to ensure their children's education rights are protected.
"However, there are no such protections for parents when they accept an ESA because the parent then takes responsibility for providing all those services," he said. "So their complaint would essentially be against themselves if they didn't provide (appropriate services)."
The question about whether ESA parents can waive their child's federal legal rights through a state-funded program also concerns Lewis Kappes attorney Karen Glasser Sharp. She said she's concerned about the impact it may have on her public school clients, stating the ESA is "just one more way to divert money from public schools and direct them to private schools."
"They also are subject to little oversight and potential fraudulent diversion of public funds," Glasser Sharp said.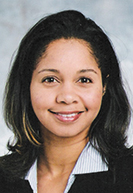 The idea of ensuring all Hoosier students have access to educational options is a noble one, said Alexandra Curlin of Curlin & Clay Law.
"It is imperative that everybody has the right, everybody has access to good educational options, including kids with disabilities. The 'how' will be a lot harder than the 'what'," Curlin said.
Curlin, who said she neither endorses nor criticizes the ESA program, noted parents who place their children in private schools do not have due process rights under the Individuals with Disabilities Education Act.
"So whether a program is actually appropriate and the consequence of the program not being appropriate or not the parent's expected standards will be borne solely by the parent and student, unless another due process mechanism is created under the legislation," she said.
Enlow said families who choose an ESA voluntarily forgo their due process rights. Hypothetically, if a parent who chooses an ESA realizes halfway through the school year that they'd like to return to traditional schooling, Enlow said their due process is to re-enter traditional schooling.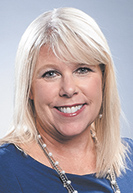 But The Arc of Indiana executive director Kim Dodson noted that not all parents are aware of this.
"I think the area of special education is really complex and overwhelming for families that I'm not sure that they truly understand that," Dodson said. "Everything can work well until something doesn't, right?"
Navigating the unknown
The Treasurer's Office dismissed concerns raised by public schooling supporters and some education law attorneys that the ESA program will divert money from public schools and direct them to private schools. Keeping public-school students out of the eligibility pool serves as a protection for public schools against duplicative payment for an individual student, Locke said.
"We don't see this as education reform," Locke said. "We see it as an inclusion of students that has kind of fallen outside of the scope of state education."
While The Arc of Indiana is neutral on the Indiana ESA program, Dodson said there are benefits. She said parents tell her they're excited about funding for tutoring and transportation.
"I do believe that the ESA fund was set up in a way to allow flexibility, which is always a positive," she said. "It's just a matter of, are families going to be able to navigate it enough so that they know how to use it in the best way to make sure that their student gets the services that they need?"•
Please enable JavaScript to view this content.