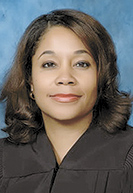 By Chief Judge Tanya Walton Pratt
The Indianapolis legal community lost a giant on Jan. 12, when Judge Webster L. Brewer passed away. Webster Lee Brewer Sr. served as judge in the Marion Superior Court for 22 years beginning in 1975 until his retirement in 1997. He has been described as stern, righteous, an individualist and pragmatic; but in all respects he was a champion for justice.
Judge Brewer was raised in Indianapolis and graduated from Emmerich Manual High School in 1953. He was awarded his Bachelor of Science in 1957 from Indiana University-Bloomington, and his Doctor of Jurisprudence in 1969 from Indiana University School of Law-Indianapolis (now known as IU Robert H. McKinney School of Law).
Before being elected judge, he served the Indianapolis community in many ways. He was a caseworker for the Marion County Welfare Department (now known as Family and Social Services Administration), a Marion County Juvenile Court probation officer and a parole officer for the United States Bureau of Prisons. In April 1964, Webster Brewer became the first Black person to serve as a federal probation officer in Indiana. He served in that capacity for the Southern District of Indiana until November 1968. After receiving his J.D. in 1969, he co-founded the law firm Brewer Budnick & Sosin and maintained a private practice from 1970 to 1975.
In 1973, he authored "Trial Judges' Guide to Indiana Corrections," which can be found shelved at the Indiana State Library, call number ISLI364B847T, barcode 284630-1001.
Following his election as judge in 1975, Judge Brewer served for a short time in the civil division, then presided over Marion Superior Court, Criminal Division Room 2, for the remainder of his judicial career. He was a stalwart for criminal justice and found his niche serving as judge in the major felony division. He was innovative and ahead of his time. As a former probation and parole officer, he recognized that community-based alternatives to incarceration could provide rehabilitative success by focusing on evidence-based practices through programming and treatment to support behavioral change. He sought to create a more economical and sustainable strategy for combating the high costs of incarceration and the hardships of excessive sentencing. In the early '80s, he was the first to implement sentencing alternatives to incarceration, or what came to be called community corrections. He helped guide the state and county programs toward alternatives to custodial sentences for nonviolent and first-time felony offenders.
In 1987, Judge Brewer began serving as adjunct professor at Butler University. He also served as chairman for the Indiana Judicial Conference Criminal Benchbook from 1989 to 1994. He was an active member of the Indianapolis, Marion County, Indiana State, National and American Bar Associations and held several offices throughout the years in each association. He was president of the Judicial Council of the National Bar Association from 1991-1992. He served on numerous civic boards, committees and organizations, including the Christamore House, the Marion County Youth Service Bureau, Indianapolis Family Services Agency, the NAACP Indianapolis Chapter, Phi Alpha Delta Law Fraternity, Trinity Lodge 18, F&AM, PHA (Indiana's oldest Prince Hall Affiliated Masonic Lodge), Kappa Alpha Psi fraternity and the Ways & Means Committee of Bethel AME Church (Indianapolis' oldest African American church).
Judge Brewer served as a mentor to me and many others — including Judge Carr Darden (Court of Appeals of Indiana, retired), Judge Z. Mae Jimison, (Marion Superior Court, deceased), Master Commissioner Andy Fogle, and Judges Grant Hawkins, Mark Stoner and Marcel Pratt (Marion Superior Court) — inspiring and motivating each of us to go further and reach higher.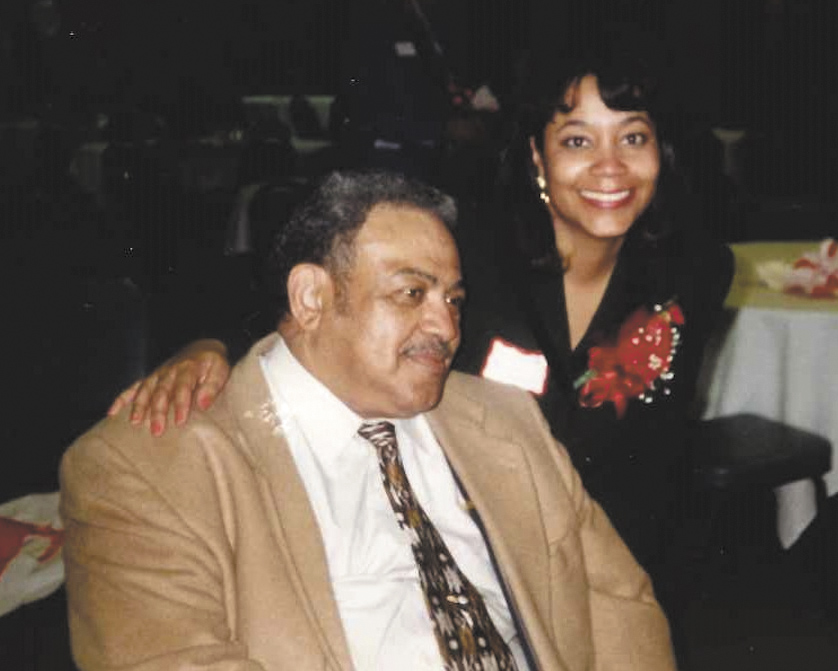 His passing is especially painful to me. Judge Brewer was not only my mentor, but he treated me with the kindness, respect and the attentiveness of a father. I attribute much of my professional success to him. Having practiced law for about five years, one day I was summoned to the courthouse by Judge Webster Brewer. Judge Brewer was a giant not only in his works and service … but also in stature. He was about 6 feet, 2 inches tall, at least 250 pounds and he was stern and no-nonsense. He was extremely fair and just in his judicial decisions, but he could be gruff and intimidating to a young lawyer. I had practiced in his court and knew that you had better be prepared when you appeared in his courtroom. One of his favorite sayings was "justice delayed is justice denied," so continuances were rare. I was afraid to go see him and kept thinking, "What have I done?" All of my anxiety was for naught. He offered me the opportunity to serve as a pro tem judge for a few months while his commissioner was out for a medical leave. I was thrilled for this opportunity to work on the other side of the bench. When his commissioner returned from her medical leave, Judge Brewer offered me a job. He offered me a position as a part-time public defender in Criminal Court 2. Now, I did not really want to be a public defender. But he wouldn't take no for an answer and told me this is the route to gain invaluable trial experience and that it was a privilege to protect the constitutional rights of the poor and underserved. And he was right. During the time period when I was a public defender, I sat second chair in a death penalty trial and tried over 40 jury trials. Those were some of the most exciting, formative and rewarding days of my legal career.
Judge Brewer gave me opportunities to explore positions that I never would have explored without his encouragement. He saw something in me that I had not yet seen in myself. He would later be the person who encouraged me to run for judge of the Marion Superior Court, and to seek nomination from the president of the United States of America when there was a vacancy on the United States District Court for the Southern District of Indiana.
Judge Brewer worked for the eradication of racial and class bias from every aspect of criminal justice, he worked for the improvement of the public's confidence in courts, and in the determination of the judiciary to listen, to understand and to fashion effective remedies for the legitimate grievances of the deprived, the depressed and the dehumanized in our society. He worked to bring about a better balance of ethnic judges in the federal and state judiciaries.
Those of us who practiced before him, were mentored by him or worked with him in the legal community were so very fortunate to have known him.
Thank you Judge Webster Brewer, your legacy will not be forgotten.
Judge Brewer is survived by his lovely wife, Patricia Brewer, his brother, Sgt. Maj. of the U.S. Army Raymond (Ora) Brewer, his three successful children, Elaine R. McGee (Darius), Dr. Pamela Y. Atkins (Floyd Jr.) and Webster Jr., and many grandchildren, cousins, nieces and nephews.•
• Chief Judge Tanya Walton Pratt presides in the U.S. District Court for the Southern District of Indiana. Opinions expressed are those of the author.
Please enable JavaScript to view this content.