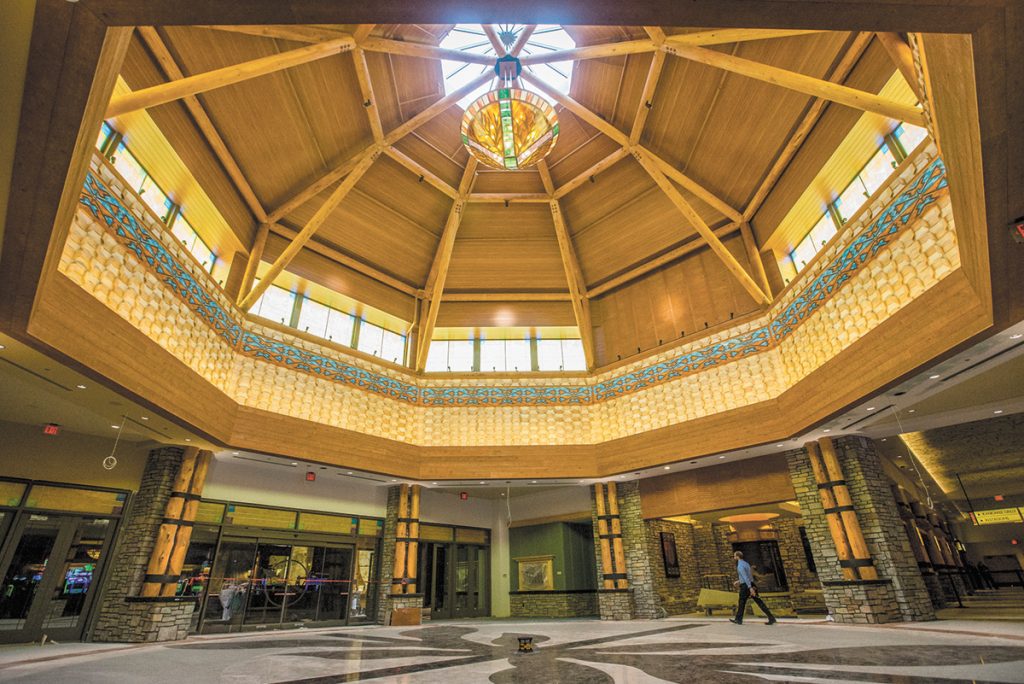 The history of Native American culture is rooted deep in the Hoosier State — after all, the name "Indiana" translates to "land of the Indians." The Indiana General Assembly is considering taking another step to recognize that heritage through legislation that would uphold the validity of tribal court judgments.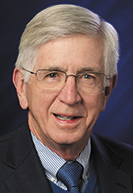 Filed by Sen. Ed DeLaney during the 2020 session of the Indiana General Assembly and brought back before a legislative study committee this fall, House Bill 1306 seeks to extend full faith and credit to tribal court judgments issued by the Pokagon Band of the Potawatomi Indians. Based primarily in Michigan, the Pokagon Band also has a presence in the Hoosier State that has been enhanced by the opening of a South Bend casino.
Put simply, extending full faith and credit to tribal court orders is a matter of respect, said DeLaney, D-Indianapolis. And the legislation, if enacted, would work both ways: tribal courts would likewise be required to uphold valid orders from state courts in Indiana.
HB 1306 passed the Indiana House of Representatives last spring, but a Senate desire to gather more information sent the matter to the Interim Study Committee on Courts and the Judiciary. But now, with the support of the study committee, DeLaney and representatives of the Pokagon Band are hopeful that the legislation will be enacted in 2021 as a sign of "respect and mutuality."
Court to court
Presented to him by a Republican colleague, DeLaney said HB 1306 was formed with bipartisan support. Working with Rep. Greg Steuerwald, R-Avon, DeLaney and his GOP counterpart — both of whom are attorneys — approached the issue from a lawyer's perspective.
"It was an obvious thing for a lawyer to do," he said.
The 2018 opening of the Four Winds Casino — which is owned by the Pokagon Band – in South Bend created the need for a full faith and credit law, DeLaney said. He gave the example of family law issues or collection cases arising in tribal court.
When a tribal court hands down a judgment, the language of HB 1306 holds that those judgments "have the same effect, and are subject to the same procedures, defenses, and proceedings as judgments, decrees, orders, warrants, subpoenas, records, and other judicial acts of any court of record in Indiana … ." To overcome the presumption of validity in state court, a challenging party would have to prove that a tribal court order "(A) was obtained by fraud, duress, or coercion; (B) was obtained without a fair notice or hearing; (C) is repugnant to the public policy of the state of Indiana; or (D) is not final under the laws and procedures of the tribal court."
The courts of the Pokagon Band function much the same as those in state court, said Ed Williams, general counsel to the band. There are two levels to the tribal judiciary: a trial court and a court of appeals.
Generally, most tribal courts work the same way as their state court counterparts, according to Frank Pommersheim, a retired professor at the University of South Dakota and a longtime scholar and practitioner of Indian law. In the areas of commercial law and domestic relations, for example, the rules in tribal court are similar to those in the state courts, he said.
"It's kind of a stereotype that nonnative people will be disadvantaged if they are exposed to rules they don't know about because tribal court rules are so substantively different," Pommersheim explained. "The thought is that tribal court will be unfair to them, but in my own experience that's largely a stereotype."
Equal recognition
The issue of state versus tribal court orders might come up in the domestic relations context, Pommersheim said, giving the example of an intermarriage between a native person and a nonnative person. That marriage might lead to child custody issues.
When those issues arise, full faith and credit laws provide a sense of certainty, Williams said. Questions can arise as to whether a tribal court order has effect off the reservation — and vice versa — but full faith and credit eliminates those questions, he said.
And the reverse is true as well, added Annette Nickel, Pokagon Band prosecutor. If an employee of the Pokagon Band receives an adverse money judgment in state court, for example, the tribal court would be required to garnish wages if a full faith and credit law is in place.
DeLaney equated tribal full faith and credit with the recognition that is given to judgments from other states. Article IV of the U.S. Constitution requires full faith and credit among the states, but it does not consider tribal courts.
The concept of extending full faith and credit to tribal orders is becoming more common in states that are home to federally recognized Indian tribes, Nickel said, though the execution of that concept takes different forms.
In Michigan, for example, where Nickel and Williams are based, full faith and credit was enacted by a rule of the Michigan Supreme Court. Pommersheim's South Dakota enacted its law in statute, though the concept of comity with tribal courts was first introduced in the 1985 South Dakota Supreme Court case of Mexican v. Circle Bear.
Full faith and credit is the highest standard of recognition between tribal and state courts, Pommersheim said. Williams agreed, noting there's less discretion under full faith and credit than there is under comity.
Under South Dakota's comity statute, "(n)o order or judgment of a tribal court … may be recognized as a matter of comity in the state courts of South Dakota" unless five jurisdictional and due process requirements are met. If those requirements are met, a South Dakota court can recognize a tribal order in child custody/domestic relations cases, cases where recognition is required or authorized by federal law, cases "where the jurisdiction issuing the order or judgment also grants comity to orders and judgments of the South Dakota courts," or in "exceptional circumstances."
The language of Michigan's full-faith-and-credit court rule tracks the proposed language of HB 1306. Like Indiana's proposal, the validity of a tribal court order in a Michigan court can be challenged on jurisdictional or due process grounds.'The way we do business'
Portions of Indiana law already extend full faith and credit to tribal orders, Nickel noted. Indiana Code § 34-26-5-17, for example, holds that foreign protection orders are facially valid in multiple instances, including when the order comes from a tribal court with valid jurisdiction. Federal law also includes similar language for personal protection orders handed down by tribal judges, as well as recognition of tribal child custody and child support orders.
Historically, state courts almost always, if not always, uphold the validity of tribal orders recognized by full faith and credit or comity laws, according to both Pommersheim and Nickel.
"It's really just the way we do business," she said. "It's that respect of government to government."
HB 1306 died in the Senate last spring not because of opposition to the concept, DeLaney said, but because the concept was novel. But the Interim Study Committee on Courts and the Judiciary heard testimony from both Nickel and Pommersheim, and the group is now sending the legislation back to the full Legislature with an endorsement in favor of the concept. However, the committee did not endorse specific language, including the language used in HB 1306 during the 2020 legislative session.
"I haven't heard any open public opposition," the lawmaker said. "… I think now that the novelty is behind us, hopefully now we understand what's going on."•
Please enable JavaScript to view this content.