A utility lawsuit dealing with rates for solar customers traveled all the way up to the Indiana Supreme Court, which ruled in favor of a major Indiana utility's method of determining the credit its customers receive when they produce excess solar and wind energy.
The opposing parties disagree about the implications of the high court's ruling, and affected customers are voicing concerns about rising rates. Still, all parties seem to agree that the use of solar energy will continue to grow in Indiana.
The case
Although the court's opinion was handed down last month, the case dates back to 2017. That year, the Indiana General Assembly created distributed generation, or DG, statutes. The purpose of the statutes was to offset the subsidizing cost placed on non-DG customers.
Against that backdrop, Southern Indiana Gas and Electric Company — later known as Vectren and now known as CenterPoint Energy — petitioned the Indiana Utility Regulatory Commission for approval of a new "instantaneous netting method" that would determine the amount of credit its customers would receive for excess distributed generation.
Specifically, in May 2020, CenterPoint filed a petition seeking approval of a tariff rate, known as the Rider EDG, for the procurement of DG under Indiana Code § 8-1-40. The Rider EDG measures the difference between electricity supplied by CenterPoint to the customer and the electricity the customer itself supplies to the utility within a fraction of a second.
The IURC determined CenterPoint Energy had followed the statutes with the Rider EDG, but the Office of Utility Consumer Counselor and other intervenors challenged the instantaneous calculations.
On appeal, the Court of Appeals of Indiana rejected CenterPoint's instantaneous netting method. However, the Indiana Supreme Court ruled in favor of CenterPoint.
According to the Supreme Court, the COA erred in its analysis and incorrectly deferred to the monthly billing period.
"Accordingly, the Commission properly held Vectren's instantaneous netting method is not contrary to law and satisfies the requirements in I.C. § 8-1-40-5," Justice Mark Massa wrote in Indiana Office of Utility Consumer Counselor, Citizens Action Coalition of Indiana, Inc., Vote Solar, Environmental Law & Policy Center, Solarize Indiana, Inc., Solar United Neighbors, and Indiana Distributed Energy Alliance v. Southern Indiana Gas and Electric Company and Indiana Utility Regulatory Commission, 22S-EX-166.
Implications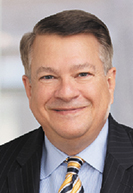 Attorney Peter Rusthoven, a partner at Barnes & Thornburg LLP, represented CenterPoint Energy on appeal. He described the case as complicated but important to understand.
"It is very common to go to the Court of Appeals. It's less common for the Supreme Court to review it," Rusthoven said. "It's unusual for the court to say the commission got something wrong.
"I think it will be cited frequently," Rusthoven added. "It resolves an important question on utilities."
But Jennifer Washburn, regulatory director for Citizens Action Coalition Inc., one of the intervenors, expressed concerns about the business implications of the Supreme Court's decision.
"Indiana says they want to be a business climate that invites investment and participation from the solar industry and then they do something like this," Washburn said. "From CSCs perspective, it's really further eroding a customer's ability to go solar, to become energy independent, to fight against climate change."
Washburn opined the IURC is one of the most utility-friendly commissions she's encountered. She also warned about the creation of utility monopolies.
"Eighty percent of Hoosiers have investor-owned electric utility providers, so 80% of Hoosiers are impacted by this decision.  And 100% of Hoosiers can't choose who their electricity provider is, because we have monopoly service territories in Indiana," she said. "I can't say I don't want to be an AES customer anymore or Duke customer anymore. You get one choice of a provider and the bargain that the state made when they first made these monopoly service territories."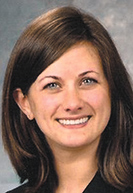 In a statement to Indiana Lawyer, the OUCC said it "respect(s) the Court's decision."
'Instantaneous netting'
CenterPoint Energy, the primary utility provider for southern Indiana, stated they have about 955 customers who have renewable energy systems in their homes or businesses that return power to the utility when their production exceeds their usage. According to CenterPoint, most of those customers have solar panels.
Jason Stephenson, vice president and associate general counsel for regulatory legal with CenterPoint Energy, explained that the company wants a balance between solar and nonsolar customers.
"Our focus is on trying to get this credit for customers with solar correct," Stephenson said. "We were very pleased when the Supreme Court came out and affirmed what the Indiana utility Regulatory Commission had done, which, at our belief, struck a better balance between customers."
Stephenson explained that the meter is clicking and measuring at a kilowatt-per-hour pace and reads for energy that is going back to the company and how much is taken.
"Their electric bill will reflect the amount of energy that we've delivered to them and the delivery charges and the usage charges associated with that, and then there'll be a credit on the bill for the energy that's returned back to the CenterPoint, so it'll take those kilowatt hours," Stephenson said.
Instead of the normal per-month method that most people are familiar with, Stephenson said, the meter is checked constantly with instantaneous netting.
Using solar energy
Stephenson opined that there are both benefits and challenges to solar energy.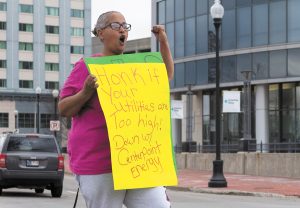 "One of the great things about solar energy is that the there's no cost of fuel, right? The sun is free," he said. "In the case of a customer, they have to make an upfront investment in the solar panel.
"And the same thing is true for some of our solar projects," he continued. "The money is spent upfront to build the project, but then as long as that solar panel is in use, there's no charge for the energy."
But there's also a lack of control.
"Some of the challenges with renewable energy, and solar, in particular, is that we can't control when to turn it on and off. The sun has to be out," Stephenson said.
Also, the initial investment in solar energy isn't cheap. Solar panels in Indiana can cost around $7,000 to $16,000, according to the website SolarReviews.
"We like to think of things in terms of the average payback," Washburn said. "It's a significant investment — it can be $10,000 or more, it just really depends on how big of a system you're going after. But when you look at the payback period, it's taking a 10-year payback."
Rusthoven and Stephenson agreed solar power is going to continue growing.
"It's not like solar power is heading in the other direction," Rusthoven said. "The people with solar tend to be more affluent because they can afford solar panels."•
Editor's note: This article has been updated.
Please enable JavaScript to view this content.