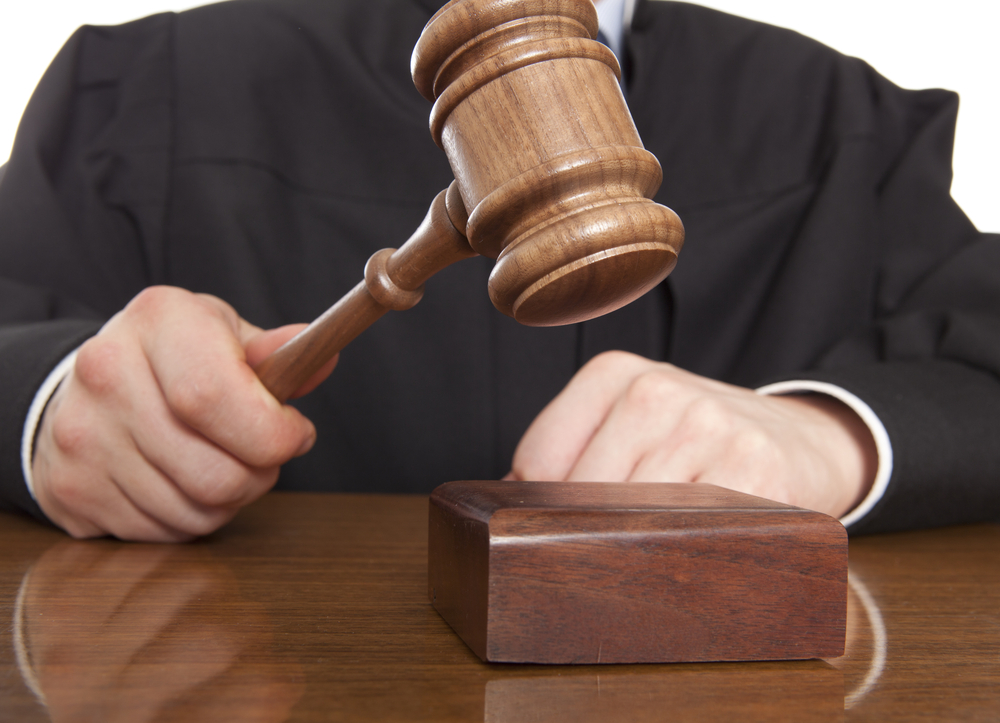 A company sued in federal court nearly two decades ago for environmental contamination is entitled to indemnity against related state-court litigation, the Court of Appeals of Indiana has ruled in a summary judgment reversal.
The case of Red Spot Paint & Varnish Company v. Columbia Street Partners, Inc. and Charles D. Storms, 21A-CC-1806, dates back to 2003. That year, 1100 West LLC sued Red Spot Paint & Varnish Company for alleged environmental contamination in Vanderburgh County.
1100 West filed both state and federal actions, which were consolidated into one federal case.
In 2008, while the federal case was pending, Fujichem Inc. entered into an agreement to purchase all Red Spot's shares, with Red Spot President Charles Storms designated as the shareholder's agent.
The federal court ultimately entered default judgment against Red Spot and declared it liable for the environmental contamination.
In April 2010, Storms, Red Spot, and Fujichem entered into a settlement agreement with Columbia Street Partners Inc. They also entered into a confidential settlement agreement and general release, known as the 1100 West Settlement Agreement.
Among the provisions of the settlement agreement was Section 7, which provided, "Fujichem and Red Spot assign to [Columbia Street] or its nominee any and all rights to claims against third parties relating to the Existing Contamination of the Conveyed Real Property … and hereby waive any and all rights to any Contribution Claims. … To the extent that [Columbia Street] or its nominee or assignee, pursues any Contribution Claims … [Columbia Street] and Storms, will indemnify, defend, and hold Fujichem and Red Spot harmless in connect with any such Contribution Claim."
The federal case was subsequently dismissed with prejudice.
Then in 2016, Columbia Street filed a complaint for costs against several parties who had owned and contributed to the contaminated property, including Honeywell International Inc. Honeywell responded with a third-party complaint against Red Spot alleging it was entitled to recover from Red Spot in proportion to Red Spot's culpability.
Red Spot then notified Columbia Street and Storms that it would seek indemnification pursuant to Section 7 of the 2010 settlement agreement. But Columbia Street and Storms declined to indemnify Red Spot, arguing the 2010 agreement was inapplicable because the 2016 case did not involve the "Contribution Claims" considered in the agreement.
By February 2020, Columbia Street's claims against Honeywell had been dismissed with prejudice while Honeywell's claims against Red Spot were dismissed without prejudice. Red Spot again told Columbia Street and Storms that it was seeking indemnification pursuant to Section 7.
This time, Columbia Street and Storms filed a complaint for declaratory relief, with Columbia Street seeking a declaration that it had no obligation to indemnify Red Spot for costs and attorney fees incurred through the third-party complaint. Both parties also sought their own attorney fees and costs incurred in pursuing the declaratory judgment action.
Red Spot filed a counterclaim, and all parties moved for summary judgment on the indemnity issue. The trial court ultimately granted summary judgment to Storms and Columbia Street but denied Red Spot's motion, finding "Section 7 to be clear and unambiguous and supportive of [Columbia Street and Storms'] position … ."
In reversing that ruling on Monday, the Court of Appeals agreed with Red Spot that "'Columbia Street brought an (environmental legal action) against Honeywell to recover costs that Columbia Street had paid or incurred while remediating the Existing Contamination on the Conveyed Real Property' and that 'the ELA was the avenue Columbia Street used to pursue its Contribution Claim against Honeywell.'"
"Columbia Street's ELA claim in the 2016 ELA Litigation related to contamination of the Property," Judge Rudolph Pyle wrote. "More specifically, it related to the costs associated with the remediation of that contamination.
"… As a result of Columbia Street pursuing its 2016 ELA Litigation against Honeywell, Honeywell then asserted a third-party claim against Red Spot seeking a contribution from Red Spot for any assigned cost that Honeywell might have to pay Columbia Street for its remediation of the contamination of the Property," Pyle continued. "Under Section 7 of the 2010 Fujichem Settlement Agreement, Columbia Street and Storms agreed to indemnify Red Spot if Columbia Street 'pursue[d] any Contribution Claims, and any person therein asserts claims against … Red Spot because of the contamination on the Conveyed Real Property[.]'
"Accordingly, we conclude that the trial court erred by granting summary judgment to Columbia Street and Storms and by denying Red Spot's summary judgment motion on the indemnity issue. Therefore, we reverse the trial court's entry of summary judgment in favor of Columbia Street and Storms and remand to the trial court with instructions to enter summary judgment in favor of Red Spot."
Please enable JavaScript to view this content.