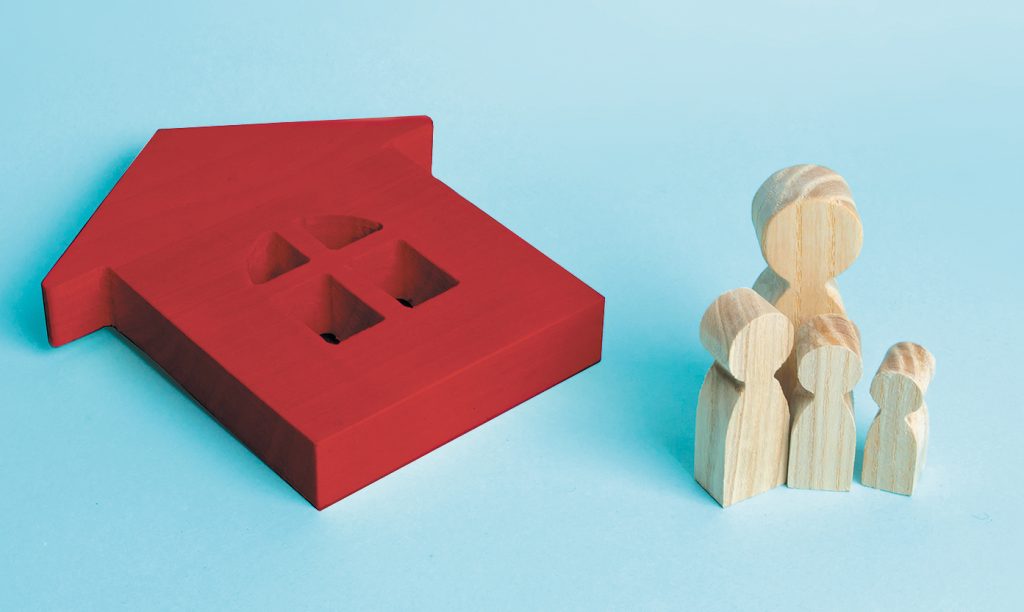 An insurer is not required to defend or indemnify a client that was sued for lead poisoning because the policy contained an unambiguous lead exclusion, the Court of Appeals of Indiana has ruled.
The case involved insurer Indiana Farmers Mutual Insurance Company and its client, HomeWorks Management Corporation. HomeWorks' policy included a lead exclusion provision that applied to lead- or asbestos-related injury or damage.
In December 2020, Selena Wiley and Joevonne Hiles Sr. filed a complaint against HomeWorks and several related parties on behalf of Child Doe A and Child Doe B. The complaint alleged the plaintiffs had rented property from HomeWorks, where Child Doe A unknowingly breathed in lead dust for months after painting work was performed on the property, leading to the child suffering lead poisoning.
Indiana Farmers responded with its own complaint for declaratory judgment, seeking a declaration and determination that it had no duty to defend or indemnify HomeWorks under the policy. The insurer then moved for summary judgment, prompting HomeWorks to file a cross-motion alleging the lead exclusion was ambiguous and unenforceable.
The St. Joseph Circuit Court ultimately denied Indiana Farmers' motion but granted HomeWorks' motion, finding Indiana Farmers was obligated to insure and indemnify HomeWorks. The trial court agreed with HomeWorks that the lead exclusion was "unenforceable because of its vagueness, ambiguity, and resultant breadth of exclusions, relying on Cont'l Ins. Co. v. George J. Beemsterboer, Inc., 148 F. Supp.3d 770 (N.D. Ind. 2015).
Indiana Farmers then filed a motion to correct error, which was deemed denied under Indiana Trial Rule 53.3. But on appeal, the COA reversed the trial court in full.
"With respect to Appellees' argument that the definition of lead in the Policy is overbroad and an insurer could exclude coverage for instances such as those involving a bullet or hammer containing lead, we note that, while the Policy defined 'lead' as 'lead compounds or products containing lead in any form or a mixture or combination of lead and other dust or particles,' it also provided that the Policy did not apply to '[a]ctual or alleged, threatened or suspected 'bodily injury', 'property damage', 'personal and advertising injury' or medical payments arising out of … 'lead'," Judge Elaine Brown wrote Wednesday. "We cannot say that the language in the Policy is overbroad or does not apply to exclude coverage related to the underlying complaint which alleged lead poisoning."
The appellate court pointed to State Auto. Mut. Ins. Co. v. Flexdar, Inc., 964 N.E.2d 845 (Ind. 2012), reh'g denied which found that a policy exclusion regarding "pollutants" was not sufficiently unambiguous to identify a specific pollutant, TCE.
But here, "Unlike in Flexdar, the Lead Exclusion did not use the general term 'pollutants,'" Brown wrote. "Rather, it specifically mentioned lead. We conclude that the term 'lead' under the Lead Exclusion is unambiguous and does not contravene public policy or the case law regarding a general pollution exclusion."
The COA then rejected the trial court and HomeWorks' reliance on Cont'l Ins. Co.
"Unlike in Cont'l Ins. Co., Indiana Farmers did not appear to concede that the term 'lead' was vague," Brown wrote for the unanimous appellate panel. "Moreover, the Policy specifically excluded 'lead' and defined 'lead' and the alleged harm in the underlying complaint arose from lead poisoning. Accordingly, we conclude Cont'l Ins. Co. does not support the trial court's ruling.
"For the foregoing reasons," the appellate court concluded, "we reverse the trial court's denial of Indiana Farmers' motion for summary judgment and grant of the motion for summary judgment filed by the Appellees."
The case is Indiana Farmers Mutual Insurance Company v. HomeWorks Management Corporation; HomeWorks Funding Group II LLC; HomeWorks Construction Inc.; HomeWorks Holdings LLC; HomeWorks Realty LLC; HomeWorks Management and Remodeling LLC; HomeWorks Investments, Inc.; Selena Wiley; Joevonne Hiles, Sr.; Child Doe A; Child Doe B; Jeff Muzik; Ken Mensik; Joe Colvin, Jodi Pearce; Becky Medich; Mitchell Hooton; and Ron McCall, 22A-PL-1232.
Please enable JavaScript to view this content.