People who get evicted from their homes are painted with a stigma.
As Fran Quigley, professor at Indiana University Robert H. McKinney School of Law, explained, Hoosiers ordered to leave their domiciles often get little sympathy because they are seen as causing their own problems by mismanaging their money or violating their leases.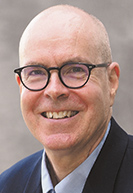 But usually, the reality is that these people had an unexpected expense — their car broke down, their child needed medical care or their hours got cut at work — and they were no longer able to cover their rent.
As bad as the stigma may be, the ripple effect created by an eviction petition is much worse. The loss of a home can throw the displaced family into a downward spiral that leads to health problems, loss of employment and poor performance in school. All of this, in turn, harms the larger community.
"The data is really clear about all kinds of public health and public safety implications when people don't have a safe, secure roof over their heads," Quigley said. "I don't think there's a place in our community that we can hide or we can say that this isn't going to affect us, even if we, ourselves, can afford our housing. Our community is filled with people who are really struggling and really desperate, and there's all kinds of ripple effects from that."
Provisional data from the Indiana Supreme Court shows 50,767 eviction cases with the case type designation of EV were filed in the state in 2021. That represents 13.1% of all new civil actions filed and was outpaced only by collections at 20.9% and small claims at 20.6%.
Filing data is not yet available for the first quarter of 2022, but Indiana could see more eviction cases this year.
The National Equity Atlas analyzed the data collected by the U.S. Census Household Pulse Survey in March and April of this year and found 98,000, or 16%, of Hoosier households were behind on rent. It estimated the state's rent debt is $147.5 million.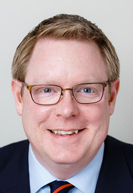 Andrew Bradley, policy director for Prosperity Indiana, said studies and reports done by academics and institutions are documenting the detriment of evictions on communities, but the phone calls he is receiving confirm that the impact extends beyond the evicted household.
Lately, Bradley has been contacted by churches and social services organizations asking for help because their congregations and members are increasingly worried about housing issues.
"Housing is literally a foundational issue for Hoosiers and for communities," Bradley said. "You can't attract the jobs or the employees you want if there's not some place for the existing population and the new population to all lay their heads. If you're concerned about health and educational outcomes, that all, again, rests on that foundation of housing."
'Awful and often permanent effects'
The eviction crisis in Indiana is disproportionately impacting low-income Black and brown single mothers.
According to a 2021 policy brief by the Indiana Institute for Working Families, Indiana Youth Institute and Prosperity Indiana, census data collected between April 2020 to March 2021 showed that 31.8% of Hoosier adults who were renting had low confidence they would be able to pay the next month's rent. That rate ballooned to 48.8% for Hispanic or Latino renters and to 42.6% for Black renters.
Likewise, low confidence swelled to 42.1% for households with children and to 34.4% for households headed by a female.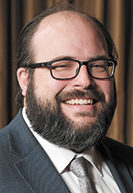 Andrew Thomas, interim director of Indiana Legal Services' Housing Law Center, got one client's permission to share her story, which illustrates how an eviction can upend a person's life.
The client, Dawn, became temporarily disabled and had to step away from her job for a couple of weeks. She sought rental assistance after she fell one month behind in rent, but the landlord refused to accept the money.
Dawn, struggling on crutches, had to pack and move out of her apartment, which led to her losing her job. With the help of ILS, she was able to get the eviction overturned and seal her record, but Thomas noted the damage was done.
"Even when you can quickly try to fix (the eviction), it has these awful and often permanent effects," he said. "Just imagine if you suddenly did not have (your) home. That would upheave how we live day-to-day at least for the immediate future."
An April 2021 paper co-authored by Matthew Desmond, author of the book, "Evicted: Poverty and Profit in the American City," highlighted multiple studies that linked evictions to medical issues. Among the adverse health impacts were more low-birth-weight and premature babies as well as higher infant mortality and increased hospitalizations for children.
Evicted adults visited the emergency room more frequently and reported "significantly worse" mental health, including a higher suicide mortality and mental health hospitalizations. Illegal drug use also increased.
Corrective measures
Following an eviction, families can be forced into "substandard, dangerous and expensive homes," according to the 2021 report, "How Indiana Courts Can Prevent Evictions." Quigley, who helped write the report, explained tenants branded with the "Scarlet E" are often rejected by landlords, so they have to accept uninhabitable abodes.
EXTRA
Click here
to learn how housing court is seeking alternatives to eviction.
Living in an infested, broken-down home can permanently harm the residents. For example, the 2022 report, "Tenant Protections: An Impact Analysis," by University of Notre Dame students found the prevalence of lead in a home can cause a 3.9-point decline in IQ and behavioral problems in children.
The "few but sizable enough bad actors" who rent substandard homes, Bradley said, are incentivized by the lack of code enforcement and by "lopsided eviction powers" that favor landlords. To remedy this situation, he advocated for allowing tenants to divert their rent into an escrow account until the repairs to their homes are made.
Also, Bradley noted, Indiana needs more affordable housing. According to an April 2022 report from Prosperity Indiana, the Hoosier State has just 38 affordable and available rental homes for every 100 of the lowest-income renter households.
"A lot of this is due to policy choices," Bradley said. "There is no state of nature that requires Indiana to be such an outlier in the nation in housing standards."
Thomas said once a tenant gets an eviction notice, steps should be taken to mitigate the fallout.
Namely, Thomas said, tenants should have access to legal assistance. Too often, he said, landlords have attorneys and they know the eviction process, which creates a "power imbalance." Providing tenants with some representation could help with negotiations and litigation, possibly resulting in fewer evictions.
Moreover, rental assistance programs should be continued, he said, and social services should be readily available to help tenants to maintain employment and prevent health issues.
"A tenant is going to be in crisis as soon as they show up to eviction court," Thomas said. "They need someone there to help them."•
Please enable JavaScript to view this content.