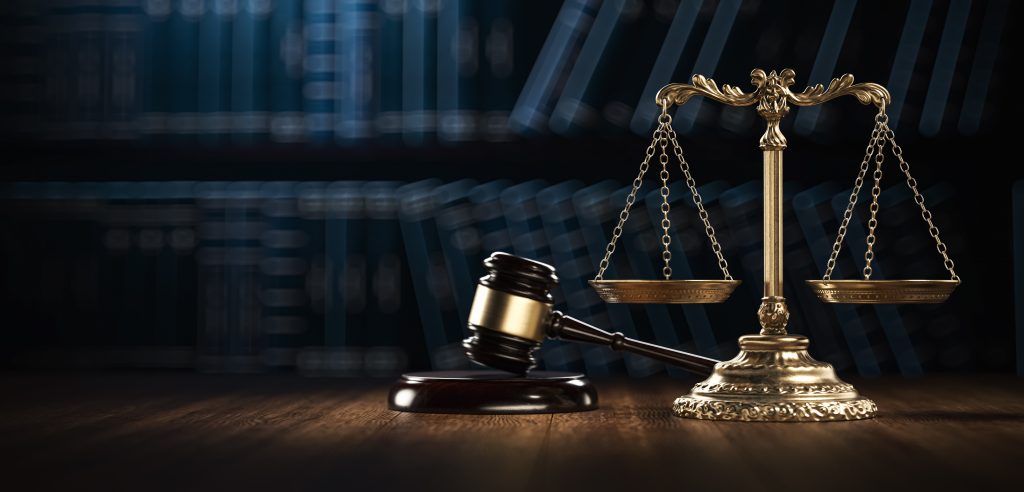 Editor's note: This article has been updated.
The 7th Circuit Court of Appeals affirmed a robbery, drug and gun-related conviction, ruling there had been sufficient evidence provided at the district court.
In 2019 two men dressed in all black and one wearing a black Indiana Pacers hat entered Stock Yards Bank & Trust in Carmel and stole more than $67,000.
They used zip ties to bind two employees.
The surveillance footage showed the two men leave the bank and get into a Chrysler Aspen SUV, of which there were only 673 registered in Indiana.
Police found a blue disposable glove in the parking lot near where the car had been parked.
A DNA analysis showed Gary Tinsley's DNA. Tinsley had an Aspen registered in his name.
Police then obtained a warrant for the vehicle and Tinsley's home.
A few months after the robbery, police stopped Tinsley while he was driving his Aspen.
Officers found two loaded guns on him and several others in the vehicle along with bags of marijuana, pills and a powder that contained methamphetamine. They also found blue disposable gloves, zip ties, black clothing and a black Pacers hat.
The officers also searched Tinsley's phone, which showed texts around the time of the robbery from people asking to buy drugs, to which he responded he didn't have any at the time.
Hours after the robbery, he contacted a supplier and then texted people to inform them he had restocked.
Tinsley was indicted on seven charges.
He filed a motion, arguing a joint trial on the robbery counts and drug counts would prejudice his defense, but the court struck the motion.
The jury found Tinsley guilty on all seven counts and he was sentenced to 25 years in prison.
Tinsley brought several issues for the appellate court to address, with the first being his motion to sever the counts.
"As there is no compelling evidence of futility, Tinsley has waived his arguments with respect to his motion to sever," Senior Judge Joel Flaum wrote.
Tinsley's second issue involved the admission of the text messages around the time of the robbery. However, the court found any reasonable person would agree with the district court.
"The court here admitted the text messages, with a limiting instruction, solely for the permissible purpose of determining whether Tinsley 'had the motive, intent, or plan to commit armed bank robbery.' The messages were relevant in that context, particularly because whether Tinsley committed the robbery was a disputed fact at trial," Flaum wrote. "Here, the district court, exercising its discretion, determined that the text messages' relevance was not substantially outweighed by unfair prejudice. Nevertheless, it issued a limiting instruction that addressed Tinsley's concern head-on."
Tinsley argued that the district erred in allowing an expert witness to speak on his intent. But he didn't object to the witness's testimony during the trial.
"Most notably, it told the jury that 'some of [Secor's] testimony is opinion based on his training and experience, rather than first-hand knowledge, and it will be up to you to determine how much weight, if any, to give those opinions.' That sufficed to undercut any danger of the jury misconstruing Secor's testimony. Tinsley's opportunity to cross-examine Secor provided yet another safeguard," Flaum wrote. "Any error was harmless in light of these protections."
Tinsley also argued the district court shouldn't have let Officer Adam Theis testify by identifying him in the surveillance footage of the robbery.
The appellate court has dealt with this issue previously in United States v. Jett, where they explained allowing testimony to identify a person based on surveillance footage there must be a "basis for concluding that the witness 'is more likely to correctly identify the defendant from the photography that is the jury'. 908 F.3d 252, 271 (7th Cir. 2018) (quoting United States v. White, 639 F.3d 331, 336 (7th Cir. 2011))."
"Even if Theis lacked the background to substantiate his eyewitness identification testimony, also like Jett, the jury reviewed the surveillance footage and other evidence during the trial. As a result, any error was harmless," Flaum wrote.
Next, Tinsley argued there was insufficient evidence. The appellate court disagreed.
"We have regularly found evidence of this sort sufficient to support an inference of intent to distribute," Flaum wrote. "Looking at the totality of the evidence that the government presented in this case, it is sufficient to "provide[] a rational basis upon which a jury could find guilt beyond a reasonable doubt." Starks, 309 F.3d at 1025."
The appellate court also looked at the sentencing guidelines calculations for Tinsley and found them to be appropriate.
"As such, the district court's Guidelines calculation did not amount to inappropriate double counting. If the district court made any error in calculating Tinsley's sentence, it is far from plain," Flaum wrote.
The case is United States of America v. Gary Tinsley, 22-1417
Please enable JavaScript to view this content.