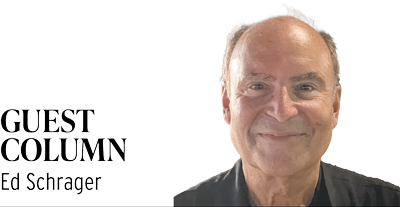 The inspiration for this article comes from disconnected events that range from an offhand and whimsical comment made by a law school professor in 1978 to a highly contested seven-year litigation that the Indiana Supreme Court seems to have finally ended with a March 24, 2023, ruling. Peppered here are my observations of the lawyering during the case as well as gentle suggestions for litigators stemming from these experiences.
An offhand comment
The civil procedure class in 1977 at what was then called the Indiana University Law School-Bloomington was a two-semester process. My professor, Maurice Holland, taught one trial rule each lecture, starting with Trial Rule 1 in the fall and ending with T.R. 76 in the spring of 1978. (The number of trial rules has grown to 86 under the federal rules and 84 in Indiana, the latter of which largely tracks the federal rules.)
The following words of professor Holland never left me: "There are few people who understand Trial Rule 70, and even fewer people who care." His dry comment, made with a twinkle in his eye, was both prescient and accurate. It was not until 43 years later that we used this rule to consequential effect in the case of Conroad v. CCOA, 49D05-1612-PL-044978.
The litigation
Conroad involved a claim by one of nine property owners of a retail shopping complex in northeast Indianapolis against their owners' association that managed the land and improvements. On Valentine's Day 2015, a sanitary sewer lift station failed, resulting in catastrophic damage to one member of the association: Conroad.
In June 2017, upon my assumption of primary responsibility for the representation of Conroad, my law partner, Art Baxter, eloquently crafted a second amended complaint. That complaint saved the case from the precipice of dismissal due to legally deficient pleadings filed by my predecessor.
The association dug in and fought tooth and nail, necessitating motions to compel, mediation, countless depositions and the retention of experts. A three-day bench trial was completed in June 2019. In August 2019, judgment was entered in favor of Conroad with an award of significant monetary damages.
T.R. 70
Soon after the entry of judgment, the defense claimed to be judgment-proof. Contentious positions called for aggressive maneuvers. Enter, center stage, T.R. 70. For those unfamiliar, that trial rule empowers a party to seek a judgment whereby property is divested from a defendant and vested with a plaintiff.
A rather pedestrian yet valuable use of T.R. 70 is in the divorce setting where the marital residence or other real estate is awarded solely to one of the parties. Done correctly, language is inserted in the final decree that divests the real estate from the relinquishing party and vests it to the awarding party in a recordable format. In so doing, a potentially prejudicial gap between issuance of a final decree and the recording of a separate deed signifying the transfer of real estate is eliminated. In the process, the risk of post-decree judgments against the relinquishing party, which, by operation of law, become a lien on all the party's real estate, is avoided. The utilization of T.R. 70, with its magical divesting and vesting provision, eliminates exposure of the divorce lawyer from being sued for malpractice. Few lawyers being aware of T.R. 70 and fewer caring, indeed!
Back to Conroad. Two separate appeals arose following judgment for Conroad. A third appeal was initiated by the defense before transfer was sought but was not perfected. The second appeal as well as ultimate resort to the Indiana Supreme Court are directly the result of the order of Judge James Osborn on June 5, 2020, under the authority of T.R. 70, divesting the lift station from the association and to Conroad. True to professor Holland's view that T.R. 70 is the Rodney Dangerfield of the trial rules, the Indiana Supreme Court, in its ruling in favor of Conroad, did not mention T.R. 70; rather, it based its decision on procedural and jurisdictional grounds. It is noteworthy that but for the utilization of T.R. 70, the second appeal to the Court of Appeals of Indiana and the successful transfer to the Indiana Supreme Court would not have taken place.
Observations along the way
As noted, the inspiration for this article is not limited to T.R. 70 and professor Holland's commentary. The broad spectrum of lawyering, from outstanding to mediocre to seemingly unethical conduct, made an impression. Together, those observations reinforce the importance of deliberating with care over the recommendation of potential clients to lawyers. Referring a client to another lawyer should be based entirely on what is best for the client — and for no other reason.
My retirement in 2021 necessitated that I recommend replacement counsel. To say that successor counsel exceeded my expectations would be an understatement. Their strategy and legal writing were exceptional. Their idea to secure important nonparties to file amicus briefs in support of Conroad's position before the Indiana Supreme Court was a strategy that never occurred to me and, from a relationship perspective, was beyond my reach.
Bankruptcy counsel recommended by yours truly was a fierce and uncompromising advocate who laid to waste the bankruptcy filing by the association, which appeared — at least to one not versed in bankruptcy law — to be calculated to avoid an adjudication of two contempt petitions scheduled to be heard 14 hours after the bankruptcy petition was filed. In those contempt petitions, a disposition was sought against the association's corporate representative and lawyers. Incarceration was an option.
The referral of clients to other lawyers is an important function of lawyers. The Rules of Professional Conduct apply when a client asks a lawyer for a referral to another lawyer. All too frequently, client referrals are made from the self-interest of the referring lawyer to the detriment of the client. Money, the expectation of something in return or other ulterior reasons are possible bases of lawyer referrals. That is what happened here, as signified by the inadequate initial pleadings.
Would you want a medical specialist referral to be made based on the self-interest of your primary care physician, or based on your medical needs? The question answers itself.
Under federal law, medical practitioners are required to disclose to a patient if a referral is made to another doctor or facility where the referring physician has a financial stake. Perhaps a similar rule should be established for lawyer referrals.
Parting thoughts
Readers will take from this article what they want. (The author is grateful to our very best associate, Jennifer Stevens, for her proofreading and editing of this article.) From my vantage point, I hope that it will not only spur awareness of T.R. 70, but will encourage lawyers to be more mindful of the rarely used, and perhaps little understood, Trial Rules and Rules of Evidence that may prove to be case dispositive. This article therefore is an encouragement to periodically review the rules so that when the need arises, one can, for example, instantly seize the wonderful relationship between Evidence Rules 801-803 and 901; use Evidence Rule 615 as an important but not-well-known exception to a separation of witnesses order; or consider the subtle differences that exist within the subsections of T.R. 12 when considering a motion to dismiss. These are examples from an endless list.
And question yourself critically when making a referral to someone who likely knows little about the world of lawyers. Put yourself in the client's shoes. Go the extra mile, as you would want your lawyer or doctor to do for you.•
__________
Ed Schrager practiced law from May 30, 1980, through July 11, 2021. Until his retirement, he was AV rated by Martindale-Hubbell since 1997 and was a Super Lawyer since 2008. He resides in southwest Florida and New England with his wife, Pam, and two pugs, Pluto and Pixie. He can be reached at edward[email protected]. Opinions expressed are those of the author.
Please enable JavaScript to view this content.